How Will Trump's Trade War Impact American Politics?
If President Trump's trade war continues, it could have a serious impact on the political fortunes of President Trump and his party.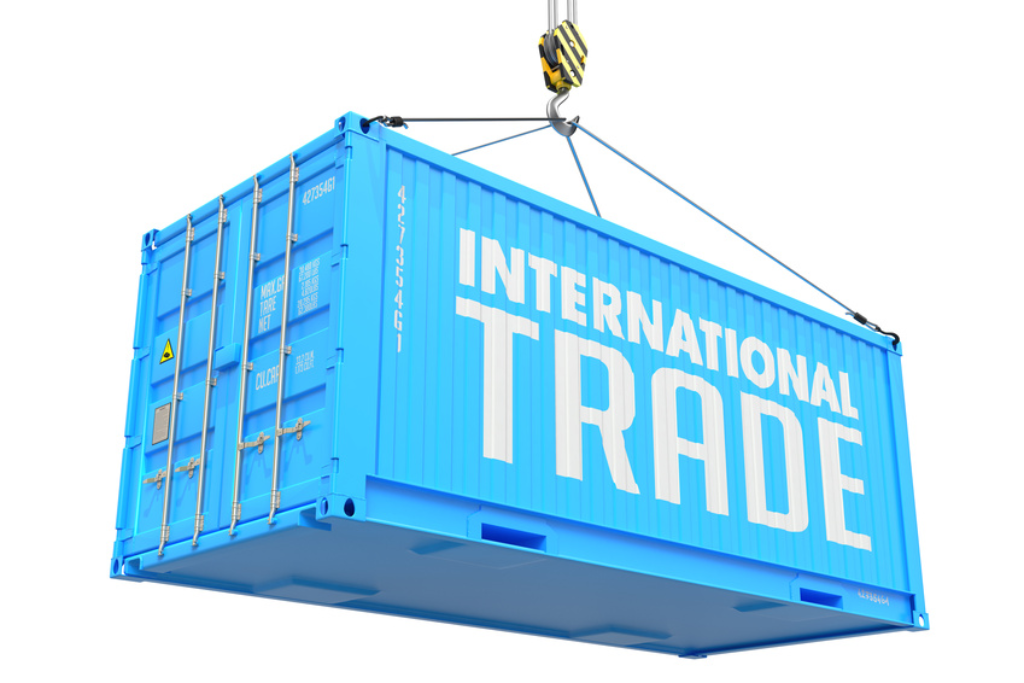 With the President threatening to up the ante in his ongoing trade war, market analysts and other experts are warning that the effects of that trade war could end up hurting the President and his party at the ballot box:
President Donald Trump's trade wars could become a major political drag for Republicans, with job losses and price increases piling up just as voters head to the polls in November.

Trump jolted markets once again early Friday when he said he's prepared to impose penalties on some $500 billion in Chinese goods regardless of the consequences that might ensue, economic or political. "Look, I'm not doing this for politics," the president said on CNBC. "I'm doing this to do the right thing for our country."

But market analysts, industry experts and economists warn that the economic fallout of the president's tariffs — those that are already in effect and those he's threatening to impose — is only going to intensify over the coming months and could reach a peak around election time.

"We're already hearing complaints now from companies, so by the time we get to the midterms, you're going to be hearing governors, mayors, Congress complaining about jobs, about cost increases, about problems," Carlos Gutierrez, the former Commerce secretary under President George W. Bush, told POLITICO. "The question is: Will that be strong enough to offset the idea that we have to get tough on our trading partners, and that our jobs are being stolen overseas?"

It takes months for most consumers to feel the impact of tariffs, but as the fall approaches, everything from groceries to appliances could start to cost more at major retailers across the country. Democrats could use these price increases as a political cudgel against Republicans in swing districts as they try to take back control of Congress.

Trump has so far suffered little political blowback for his tariffs and trade threats, saying that he is simply following through on promises he made during the campaign to crack down on trading partners, even close allies, and put America first. Since March, he has imposed blanket tariffs on nearly all imports of steel and aluminum and placed penalties on $34 billion in goods from China, a total likely to increase to $50 billion next month and into the hundreds of billions later this year.

In return, countries have retaliated with tit-for-tat duties on everything from U.S. agricultural goods to Kentucky bourbon and Harley-Davidson motorcycles, aiming to sway top Republican lawmakers by hurting constituents in their districts.

But Trump and his party could soon begin to face consequences as companies in the coming months start reporting lower earnings, reassessing their supply chains and holding back on investment, all of which will begin to ripple throughout the economy and could lead to a slowdown or full-blown recession, experts say.

If all of the tariffs that have been proposed take effect, they would bring down long-run U.S. GDP by 0.47 percent — about $118 billion — in the long term and cost more than 364,000 jobs, a new analysis from the Tax Foundation shows. The International Monetary Fund also warned this week that trade tensions could cut global output by some $400 billion by 2020, and that the U.S. is "especially vulnerable" to effects of an international slowdown.

Price increases would vary by product, ranging anywhere from a few cents on a can of beer or soup to around $6,000 on a family car, if the administration moves forward with auto-specific tariffs it has threatened.
The President, meanwhile, continued his anti-trade propaganda campaign on Twitter this morning:
Countries that have treated us unfairly on trade for years are all coming to Washington to negotiate. This should have taken place many years ago but,
as the saying goes, better late than never!

— Donald J. Trump (@realDonaldTrump) July 24, 2018
Tariffs are the greatest! Either a country which has treated the United States unfairly on Trade negotiates a fair deal, or it gets hit with Tariffs. It's as simple as that – and everybody's talking! Remember, we are the "piggy bank" that's being robbed. All will be Great!

— Donald J. Trump (@realDonaldTrump) July 24, 2018
As I've noted before, we're already starting to see the negative impact from the early stages of the Trump Trade War across a wide variety of industries. The President's decision to impose tariffs on steel and aluminum, for example, has led to increased prices for both products regardless of whether or not they come from foreign or domestic sources. This has had a negative impact on manufacturers that rely on those raw materials and on American steel and aluminum producers who have seen orders fall due to tariffs that were allegedly intended to "protect" them. Particularly hard hit in the early stages of the trade war has been the American agriculture industry, which predominates in states that Donald Trump won in 2016 and where Republicans have dominated for years. In no small part, this is due to the fact that retaliatory tariffs from nations like China have been specifically aimed at red states. Even in the early days of the trade war, the American pork industry was expressing concerns about the impact that retaliatory tariffs on business with nations such as China, which has become a huge market for American agriculture. In Iowa, it was reported that the trade war could cost soybean farmers more than $600 million this year alone, with larger losses coming if the trade war continues. We've also seen that the tariffs and the retaliation are beginning to have a negative impact on other American businesses and have even led iconically American brands like Harley-Davidson to move production overseas in response to retaliatory tariffs from the European Union. Just today, Harley announced that it was cutting its earnings forecasts due to the anticipated impact of the trade war on overseas sales.
As I've said in the past, it's likely that the full economic impact of the President's trade war won't be felt immediately and may take time to show up in the economic statistics. Indeed, many analysts are expecting that the first estimate of Gross Domestic Product growth for the 2nd quarter of the year is likely to show strong growth, perhaps something north of 4%, which is a target we've only hit a handful of times since the end of the Great Recession. Additionally, while jobs and wage growth have both been rather anemic they have been positive and it appears that it will remain so for the time being. Additionally, while Trump's overall job approval remains negative, his job approval on the economy is quite positive. Taking all that into account, it's not at all clear that something as esoteric as the long-term impact of the President's foolish and ill-advised trade policies are going to play well with voters or have much of an impact on the midterm elections. If the war continues, though, the impact will begin to spread through the economy and that could present significant political problems for the President and his party going forward.