Ireland To Vote On Referendum Liberalizing Abortion Laws
In May, Irish voters will vote on a referendum to remove the near-universal ban on abortion in the nation's Constitution. And it looks as though it will pass.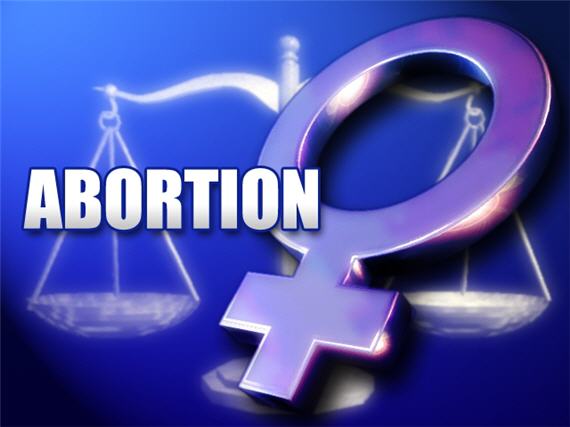 Later this year, Ireland will hold a referendum on lifting the near-complete ban on abortion contained in the nation's Constitution:
DUBLIN — The Irish government on Monday formally committed to hold a historic referendum on abortion, confirming that a vote will be held by the end of May.

The referendum on whether to repeal a 35-year-old constitutional ban on abortion will test how far attitudes have shifted in a country that was once a bastion of Roman Catholic conservatism.

Speaking at a news conference after a special cabinet meeting on the issue, Prime Minister Leo Varadkar also confirmed that the minister of health is preparing legislation to allow unrestricted access to abortion up to the 12th week of pregnancy, and later in cases of rape, incest or fatal abnormality. That legislation, which echoes recommendations delivered by an all-party parliamentary committee last month, will be put before Parliament if the country votes to repeal the constitutional ban.

Mr. Varadkar said that over 2,000 Irish women and girls were taking abortion pills each year without proper medical supervision, and that this would inevitably lead to medical tragedies.

"I don't think we can persist with a situation where women in crisis are risking their lives for the use of unregulated medicines," he said, "and I don't believe the Constitution is the place for making absolute statements about medical, moral and legal issues."

After hearing legal advice from the country's attorney general, Mr. Varadkar and his cabinet decided to proceed with a referendum to repeal Article 40.3.3 of the Irish Constitution, known as the Eighth Amendment, which gives an unborn fetus a right to life equal to that of its mother. In practice, Irish legal authorities have interpreted this as a ban on abortion in almost all circumstances.

The referendum measure, if passed by a majority of voters, would replace that article with a new clause stating that Parliament has the power to make laws regulating abortion. Because Irish laws can be passed only by acts of Parliament, Mr. Varadkar has promised to tell voters what kind of abortion bill is proposed before a referendum is held on repealing the constitutional ban.

For the referendum to proceed, the cabinet's decision must be approved by both houses of Ireland's Parliament. The main political parties have all said that lawmakers in both houses will be free to vote according to their conscience rather than on party lines.

Mr. Varadkar said that his cabinet's decision to hold a referendum was unanimous, but that there was some disagreement over the specifics of any abortion legislation if the referendum passes. His deputy prime minister, Simon Coveney, is believed to be one of several party colleagues who are unhappy with the proposal to allow unrestricted abortion up to 12 weeks of pregnancy.

(…)

Unrestricted abortion has always been illegal in modern Ireland, although terminations were sometimes carried out in hospitals when considered necessary to save the mother's life. In 1981, however, the Pro-Life Amendment Campaign, a lay group backed by the Roman Catholic Church, began lobbying for a constitutional amendment that would prevent terminations on any grounds.

A 1983 referendum on such an amendment passed with 67 percent of the vote, despite warnings from some constitutional and medical experts that the resulting ban would create difficult legal and medical situations.

One such affair — known as "The X Case" — emerged in 1992, when the then-attorney general secured a court order to prevent a 14-year-old rape victim, identified only as "X," from leaving the country to obtain an abortion in England, the most common destination for Irish women seeking terminations. Ireland's Supreme Court overturned the decision, reinterpreting the constitutional ban as allowing terminations in cases where pregnancy threatened a woman's life. The teenager had expressed a wish to kill herself rather than carry the baby to term.

Anti-abortion campaigners went on to lobby for two further referendums to exclude a suicide risk as a reason to allow abortion, but — in a sign of changing attitudes — were defeated both times.

Successive Irish governments, seemingly unwilling to alienate sections of their supporters or to anger the church and the anti-abortion lobby, nonetheless ignored a Supreme Court recommendation after the X Case that laws be passed to explicitly legalize abortions in cases where the mother's life was at risk.

Two decades later, a woman's death in a public hospital created a new groundswell of support for change. In 2012, Savita Halappanavar, a 31-year-old Indian-born dentist, died in University Hospital Galway seven days after being admitted while miscarrying. She was 17 weeks into her pregnancy.
As noted, Ireland has long had the most restrictive laws governing abortion of any nation in Europe. To no small degree, this has been due in large part to the overwhelming influence of the Catholic Church in the small country, which led to relatively conservative policies on social issues in the nation even when it was ruled from parties on the left-leaning side of the political spectrum. In recent years, that influence has waned in noticeable ways thanks largely to several scandals involving Church officials and priests. The most notable of these, of course, have been the reports of sexual abuse of children that occurred in the country under much the same circumstances as it did in the United States and elsewhere in the world and the efforts of Church leaders to cover up the scandal and shield priests from legal liability. Additionally, the Irish Church was tainted by revelations regarding its operation of orphanages around the country stretching back to the 1950s and evidence that children in those orphanages were abused and mistreated with the full knowledge of the Church. As a result of this, and also no doubt thanks to the same kind of cultural change that has reduced the influence of religious authorities elsewhere in Europe and here in the United States, attitudes on social issues in Ireland seem to have changed noticeably and the influence of the Church declined significantly.
With respect to this referendum, it does appear that the prospects are good that it will pass and that abortion laws in Ireland will be significantly relaxed. A recent poll of Irish voters, for example, showed that 56% of Irish voters would vote in favor of a referendum such as the one that will be put before them in May. A similar poll of Irish lawmakers showed that a majority of legislators would support the referendum, and another poll showed that 60% of voters would support the referendum. Additionally, Ireland's Prime Minister has said that he would personally campaign in favor of the referendum when the time comes. If it happens, it wouldn't be the first sign of a loosening of the social conservatism that has set Ireland apart from many of its European members. Nearly three years ago, just a few weeks before the U.S. Supreme Court handed down its decision in Obergefell v. Hodges overwhelmingly approved invalidating the remaining state laws against same-sex marriage, Irish voters a referendum legalizing same-sex marriage in the country. Assuming this referendum passes to, it will cap off a period of significant social change in what had been one of Europe's most socially conservative countries.