Is President Obama's "Administrative Fix" Even Legal? Probably Not
The Imperial Presidency didn't start with Barack Obama, but his PPACA "fix" does much to expand it into questionable new territory.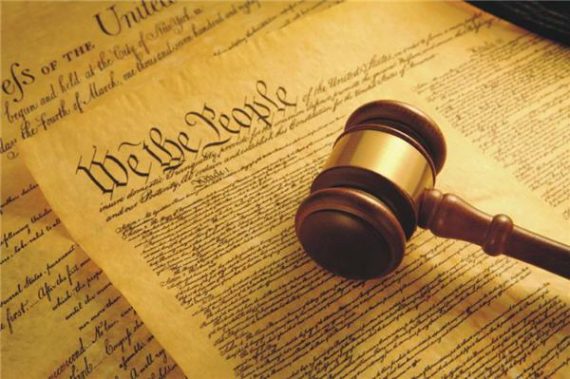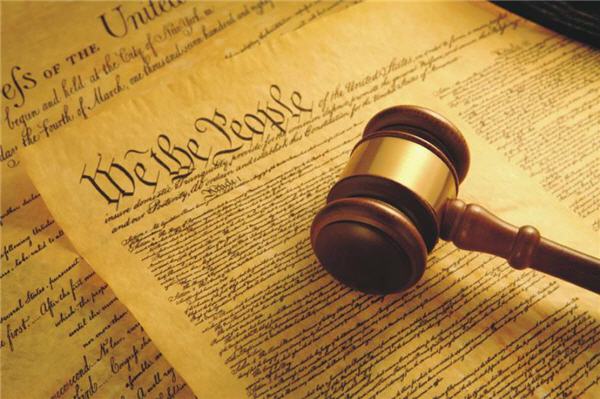 As I noted yesterday, there are several questions regarding the proposed "administrative fix" that President Obama has announced in an effort to deal with the burgeoning numbers of people with individual health insurance plans who are finding those policies being canceled at the same time that it is still proving difficult for millions of people to go to the website(s) designed to host to Federal and state exchanges, get reliable and accurate information about what options are available to them, and sign up for a plan that they might be interested in. Additionally, many of these people report that when they are able to get online they find that they either end with higher premiums than they had before, or higher deductibles, both of which mean that they'll be paying more out of pocket in the end. There's also an open question about what impact this "fix" will have on the viable of the exchange marketplace in the long run, with many suggesting that it could send the entire system into a "death spiral" that will result in higher premiums than anyone expected.
While these are all legitimate questions, there's one question that's not being asked; namely, does the President even have the legal authority to do what he has proposed?
Law Professor Jonathan Turley doesn't think so:
 From Internet gambling to educational waivers to immigration deportations to health care decisions, the Obama Administration has been unilaterally ordering major changes in federal law with the notable exclusion of Congress. Many of these changes have been defended as discretionary acts or mere interpretations of existing law. However, they fit an undeniable pattern of circumventing Congress in the creation new major standards, exceptions, or outright nullifications. What is most striking about these areas is that they are precisely the type of controversial questions designed for the open and deliberative legislative process. The unilateral imposition of new rules robs the system of its stabilizing characteristics in dealing with factional divisions.

I cannot find the authority under the ACA to grant millions of Americans an effective waiver or delay. The White House will clearly defend this as simply an exercise of discretion in the enforcement of laws. There is certainly support in such claims, though they are controversial. I just published an academic piece the explores the constitutional problems with the expansion of the powers of the "fourth Branch." See Jonathan Turley, Recess Appointments in the Age of Regulation, 93 Boston University Law Review ___ (2013) and Jonathan Turley, Constitutional Adverse Possession: Recess Appointments and the Role of Historical Practice in Constitutional Interpretation, 2103 Wisconsin Law Review ___ (2013). I also wrote a column on the subject for the Washington Post. I fail to see how the legislative process can have meaning if a president can effectively rewrite laws in the name of agency discretion. It is an argument that adds to the already dangerous concentration of executive power under this President.

This issue has nothing to do with the merits of the ACA. As with my criticism of Sebelius for the grossly negligent administration of the law, this is not about how one feels about the law. President Obama will leave a presidency that is dangerously unchecked and Democrats will be saddled with their support of those powers when they are claimed by a president less to their liking.
The Volokh Conspiracy's Jonathan Adler expresses similar doubts:
According to the President's announcement, insurance companies will be allowed to renew policies that were in force as of October 1, 2013 for one additional year, even if they fail to meet relevant PPACA requirements. What is the legal basis for this change? The Administration has not cited any. (See, e.g., this letter to state insurance commissioners explaining the change.) According to variouspress reports, the Administration argues it may do this as a matter of enforcement discretion (much as it did with immigration). In other words, the Administration is not changing the law. It's just announcing it will not enforce federal law (while simultaneously threatening to vetolegislation that would authorize the step the President has decided to take).

Does this make the renewal of non-compliant policies legal? No. The legal requirement remains on the books so the relevant health insurance plans remain illegal under federal law. The President's decision does not change relevant state laws either.  So insurers will still need to obtain approval from state insurance commissioners. This typically requires submitting rates and plan specifications for approval. This can take some time, and is disruptive because most insurance companies have already set their offerings for the next year. It's no wonder that some insurance commissioners have already indicated they have no plans to approve non-compliant plans.

Yet even if state commissioners approve the plans, they will still be illegal under federal law. [See clarification below.] Given this fact, why would any insurance company agree to renew such a plan? It's nice that regulators may forbear enforcing the relevant regulatory requirements, but this is not the only source of potential legal jeopardy. So, for instance, what happens when there's a legal dispute under one of these policies? Say, for instance, an insurance company denies payment for something that is not covered under the policy but that would have been covered under the PPACA and the insured sues? Would an insurance company really want to have to defend this decision in court? After all, this would place the insurance company in the position of seeking judicial enforcement of an illegal insurance policy. If there's an answer to this, I haven't seen it [but see below]. It's almost as if the Administration has not thought this through.
Regardless of how one feels about the PPACA as a matter of policy, there ought be a serious concern about the prospect of a President who, rather than proceeding through Congress to obtain changes to laws that have proven to be problematic in one way or another, use the fall back of "Executive discretion" to create change on their own. This isn't how it's supposed to work, of course. What's supposed to happen is that Congress passes laws and the President executes them. If it turns out that there are problems with the law, then it's up to Congress to fix it. Given our current political environment, of course, the common response to this point will be that, because of the continual efforts of Republicans in the House to dismantle the Affordable Care Act, and the ability of the minority in the Senate to use that body's rule to block legislation they disapprove of, the President has no authority to act on his (or her) own. However, while that may be a good explanation for why President Obama thinks he needs to act in this manner, it is not a sufficient legal justification for a President who acts outside of his Constitutional authority.
Moreover, in this particular case there was no need for the President act without consulting Congress in the manner that he has. Both the House and the Senate have been working on legislation that would deal with the very issue that the President seeks to deal with via Executive fiat. The House version, sponsored by Congressman Fred Upton, which actually passed the House today with the support of 39 Democratic Members of Congress, would allow, but not require, insurers to keep offering non-ACA compliant plans after January 1st. The Senate version, sponsored by Democratic Senator Mary Landrieu of Louisiana, would require insurers to keep offering those plans to people who are presently on them. There was also an alternative plan offered by House Democrats that many had characterized as a modified version of the Landrieu plan, as well as a separate plan offered by Senator Mark Udall of Colorado which is similar to Landrieu's plan but only lasts for a period of two years. Arguably none of these plans are perfect, but the point is that there were alternatives out there that the White House could have worked with rather than engaging in the disturbingly all too common in recent decades practice of Presidential usurpation of what is, in reality, clearly properly the power of Congress.
Both Turley and Adler raise some interesting questions about how all of these could end up creating serious legal headaches in the year(s) to come. Where that will leave us is unclear at this point, but what is clear is that President Obama likely could have avoided what does come if he had decided to put his weight behind one of the proposals pending on Capitol Hill rather than deciding to take matters into his own hands. Sadly, in doing what he has done he's merely following in the footsteps of far too many of his predecessors.