Is Putin "Irrational"?
Addressing an analytical pet peeve (and, more importantly, correcting a mistake).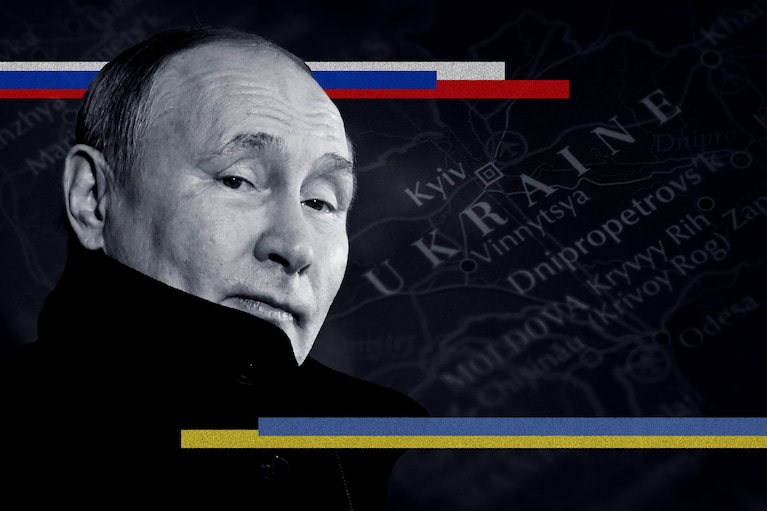 Over the last week, I have heard a number of assertions that Vladimir Putin is behaving "irrationally" or that he is "irrational."* It is a common mistake for people, from commentators to common observers, to assert that an actor that does something problematic is "irrational."
The prefix "ir" means "not" or "opposite of." Placing it in front of "rational" means that someone is not rational, or is acting the opposite of rationally.
Irrational does not mean immoral.
Irrational doesn't mean dangerous.
Irrational does not mean mistaken.
Irrational doesn't even mean risky.
Irrational absolutely does not mean "something I don't like."
Irrational means without reason, and suggests that a person is in some ways insane (or driven solely and completely by reason-less emotion).
Irrational assumes that the actor in question is not assessing evidence as they see it before acting. Irrational assumes no cost/benefit analysis has been made. Irrational assumes no logic or process in decision-making.
Kim Jong Un is often accused of being "irrational" when he engages in missile tests and other provocative actions. But he clearly is engaging in calculated, and therefore, rational behavior aimed at making statements about the regime's military power. Moreover, he frequently leverages that behavior into concessions or other preferred behavior by South Korea, China, or the US as a result of his allegedly irrational acts.
I know there is a certain satisfaction some get in suggesting Kim is just crazeee, but the reality is that the evidence suggests that his provocations are calculated. Indeed, the North's ongoing forbearance in attacking the Sout underscores the North's rationality, because its leaders know that while a resumption of the war would devastate the South, it would end the North as an independent state.
(Likewise, some like to argue that Iran will nuke Israel if they get nuclear weapons, but they know full well that a nuclear attack on Israel would be met with a nuclear firestorm over Iran and thus would not engage in such a, dare I say, irrational act).
As we look at Russia's invasion of Ukraine, it is pretty clear that certain calculations have been made. For example, the calculation correctly made that an invasion in Ukraine would not trigger NATO directly entering into the fray. Putin assumed that the US and its allies would not commit to a ground war in Ukraine. He was correct. Russia also clearly sees that they have more military assets than does Ukraine. Also, a correct assessment, although there is some evidence that some miscalculation may have been made as to what those differences would mean on the ground.**
But, note, the miscalculation still assumes some calculating (i.e., rational assessment) was engaged in. (You can't miscalculate if you haven't calculated in the first place–which sounds like a fortune cookie, but I digress).
Note: Putin incurred into Abkhazia and South Ossetia in 2008 without serious repercussions. He annexed Crimea in 2014 without serious repercussions. He has fought a quasi-war in Ukraine's east since that time without serious repercussions. He meddled in the 2016 US elections and, well, you get the drill. It is not a huge leap for him to decide that he could act further in Ukraine without serious repercussions. Indeed, if he had just sat on Luhansk and Donetsk, he might have been able to slowly swallow parts of Ukraine. He probably thought, too, that the comedian-turned-president*** would surrender or flee, thus making regime change easier. So far this appears to have been a miscalculation.
And, despite the bold power-politics of it all, he appears to have counted on global interdependence to allow him to maintain certain assets and relationships. Instead, pipelines are being shut down and he is poised to find himself SWIFTed out of the international financial system, which will cut off the foreign reserves that were supposed to be his protection against the immediate effects of other sanctions.
Again, how all this plays out remains to be seen, but I don't see evidence of the Russian government, let alone Putin himself, behavior irrationally.
Immorally? Yes.
Dishonestly? Yes.
Hubristiclaly? Yes.
But, also, rationally.
And the speech he gave last week was over the top and filled with lies and propaganda. If it turns out he really believes all that stuff, then maybe I will reassess my position (doing the ol' rationality shuffle by allowing new evidence to affect my understanding of the world). But logic dictates that it is more likely that he knows full well the level of bullshit**** he was shoveling.
To be clear: it is true that individuals can certainly act irrationally, but it is highly unlikely that a truly irrational person can ascend to the role of national leader, let alone maintain that leadership for decades.
Further, I would note, ascribing irrationality to actions like the war on Ukraine is to provide a dodge for what is manifestly an immoral act. If Putin and his inner circle are just a bunch of insane people, then that lets them off the hook to some degree for what were clearly coldly calculated risks. They do not deserve to dodge their choices to engage in mass murder and destruction by having it subsumed under the umbrella of irrationality.
If one wants to assert the immorality of an act, call it immoral not irrational. If one wants to assert mistaken behavior, call it that, not irrational.
And thus endeth the rant.
---
*The only one I can specifically remember at the moment was by Mark McKinnon of The Circus when he was a guest on Late Night with Stephen Colbert this week. I would note that his cost-host from The Circus, John Heilemann disagreed with that assessment.
**Although despite some online optimism I have seen, including in OTB's open fora, it is too early to really say.
***Reality, yet again, upstages fiction.
****In this case, yes, that is the technical term.