It's About More Than Cell Phone Records, It's About Liberty
The NSA's data mining project is about more than just subpoenas for cell phone records.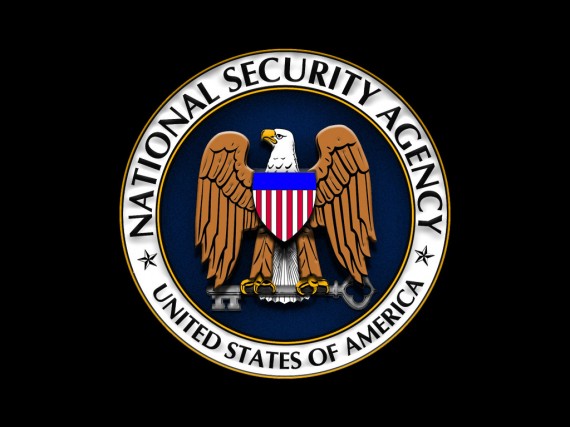 James Joyner has already written today about the revelation, first broken by Glenn Greenwald at The  Guardian, that the National Security Agency had been granted a Court Order requiring Verizon to turn over phone records for millions of its customers. In the hours since the story broke, the reactions have fallen into two basic categories. On the one side there is a somewhat surprisingly bipartisan group of liberals and conservatives who are expressing outrage at the entire idea that the Federal Government is scooping up vast amounts data about millions of Americans without having anything approaching even reasonable suspicion, never mind probable cause, that the data that they were requesting held any evidence of wrongdoing by those Americans. On the other side of the equation are people like Congressman Mike Rogers and Senator Diane Feinstein, both Chairs of the Intelligence Committees in the House and Senate who both said today that what was done in this case was both perfectly legal and necessary for the security of the United States. On the legality question, of course, they are entirely correct. The warrants that were used to obtain this data are authorized by the PATRIOT Act, which was passed overwhelmingly by Congress in the wake of the September 11th attacks, and the FISA Court that authorized the warrants has been in existence for decades now. As for the claims that this kind of data mining is necessary for the security of the United States, well that's really a matter of opinion. Given that the Federal Government is never going to share with the public the classified information that would support that kind of claim, it's left to the choice of each citizen to decide whether or not to believe the assurances of our political leaders when it comes to something that constitutes such a clear violation of individual privacy while simultaneously at least walking a fine line when it comes to the Fourth Amendment.
The first thing that ought to be made emphatically clear about the report that came out yesterday is that there is absolutely nothing new about it. As Kevin Drum notes, it's something that has been going on for more than a decade now. Indeed, there have been other occasions in the past when reports similar to this about the amount of data being collected by law enforcement and intelligence agencies pursuant to the authority granted to them under the PATRIOT Act, which has been renewed more than once since its initial passage, including during the Obama Administration. As Orin Kerr noted over at The Volokh Conspiracy, this is all perfectly legal, a sentiment that his co-blogger Stewart Baker agrees with. However, legality is only part of the question here, it's long past time to use a story like this for the American people to ask themselves  just how much of their privacy and liberty they are willing to give up:
How is it tolerated by the American people?

That's the most pressing question. The civic negligence required to reach this point is the thing that most disappoints me about my fellow citizens, who ought to throw out every last member of Congress complicit in the metastasizing surveillance state. I am serious. Look up your representative. In a letter or phone call, demand they take a stand against this, on penalty of you voting against them in a primary or general.

That's how change happens when the president who promised it turns out to have lied.

We don't know if the federal government has a similar order for AT&T or any other carrier. Or if they're spying on Americans' emails as well. Why? That isn't the sort of thing President Obama thinks he needs to tell us, and Congress persists in giving him that latitude. Americans, who haven't been objecting to any of this in large numbers, aren't even demanding to know whether or not their government is assembling the most sophisticated surveillance state in human history.

Has fear of terrorism done this to us?

Apathy?

Denial?

Whatever the cause, the current behavior of the American electorate does not befit a free people.
Part of the explanation, I think, can be traced back to the initial shock of the September 11th attacks and the way in which subsequent government warnings about possible terrorist attacks that were a regular part of the news cycle  for years thereafter. Faced with that kind of barrage, it's perhaps not surprising that the American people largely looked the other way as the powers of the Federal Government were enhanced significantly and, more importantly, those powers were used for far more than just investigating terrorism cases. Even today, most polls seem to suggest that the public still tends to support these measures. The question that these new revelations leaves us with, of course, is whether these new revelations about Verizon being forced to share customer data (and you can rest assured that there are other orders out there that apply to all the other cell phone and landline companies as well) will cause the American people to rethink their support for these measures going forward.
Well, if the opinion makers are any indication, then we may be on the verge of a change from the course that has been in place since September 11th, 2001. Consider this from The New York Times Editorial Board:
Within hours of the disclosure that the federal authorities routinely collect data on phone calls Americans make, regardless of whether they have any bearing on a counterterrorism investigation, the Obama administration issued the same platitude it has offered every time President Obama has been caught overreaching in the use of his powers: Terrorists are a real menace and you should just trust us to deal with them because we have internal mechanisms (that we are not going to tell you about) to make sure we do not violate your rights.

Those reassurances have never been persuasive — whether on secret warrants to scoop up a news agency's phone records or secret orders to kill an American suspected of terrorism — especially coming from a president who once promised transparency and accountability.

The administration has now lost all credibility on this issue. Mr. Obama is proving the truism that the executive will use any power it is given and very likely abuse it. That is one reason we have long argued that the Patriot Act, enacted in the heat of fear after the 9/11 attacks by members of Congress who mostly had not even read it, was reckless in its assignment of unnecessary and overbroad surveillance powers.

Based on an article in The Guardian published Wednesday night, we now know the Federal Bureau of Investigation and the National Security Agency used the Patriot Act to obtain a secret warrant to compel Verizon's business services division to turn over data on every single call that went through its system. We know that this particular order was a routine extension of surveillance that has been going on for years, and it seems very likely that it extends beyond Verizon's business division. There is every reason to believe the federal government has been collecting every bit of information about every American's phone calls except the words actually exchanged in those calls.

(…)

The defense of this practice offered by Senator Dianne Feinstein of California, who as chairman of the Senate Intelligence Committee is supposed to be preventing this sort of overreaching, was absurd. She said today that the authorities need this information in case someone might become a terrorist in the future. Senator Saxby Chambliss of Georgia, the vice chairman of the committee, said the surveillance has "proved meritorious, because we have gathered significant information on bad guys and only on bad guys over the years."

But what assurance do we have of that, especially since Ms. Feinstein went on to say that she actually did not know how the data being collected was used?

The senior administration official quoted in The Times said the executive branch internally reviews surveillance programs to ensure that they "comply with the Constitution and laws of the United States and appropriately protect privacy and civil liberties."

That's no longer good enough. Mr. Obama clearly had no intention of revealing this eavesdropping, just as he would not have acknowledged the killing of Anwar al-Awlaki, an American citizen, had it not been reported in the press. Even then, it took him more than a year and a half to acknowledge the killing, and he is still keeping secret the protocol by which he makes such decisions.

We are not questioning the legality under the Patriot Act of the court order disclosed by The Guardian. But we strongly object to using that power in this manner. It is the very sort of thing against which Mr. Obama once railed, when he said in 2007 that the Bush administration's surveillance policy "puts forward a false choice between the liberties we cherish and the security we provide."
That Obama, of course, largely disappeared once he took the Oath Of Office. Over the past four years he has largely continued the policies of the Bush Administration in a number of areas that implicate civil liberties, such as warrantless wiretapping and, as we've now learned, data mining, while vastly expanding in others via his Drone War and the entire idea of targeted assassinations. Programs like this are of a piece with the Justice Department's aggressive pursuit of leaks to the point where blanket subpoeans are being served on news organizations in the name of "national security," and they are a sign of just how much the National Security State has expended in the years since September 11th.
We'll be told, no doubt, that all of this is necessary to keep the nation safe, but one has to wonder if we've given up far too much already and that there's a danger that we'll be giving up even more if we allow it to go any further. It's an argument that remind me of a quote attributed to Benjamin Franklin that says "those who would give up Essential Liberty to purchase a little Temporary Safety, deserve neither Liberty nor Safety." Yes, it's important to keep the nation safe, but one has to ask at what cost that safety will be purchased or, indeed, if the measures that the state is telling us are necessary will actually do anything to keep us safe. At this point, the burden ought to be on the government to justify not only any further encroachments on personal liberty, but also those that have already taken place. The PATRIOT Act will turn twelve years old in October. It has been renewed several times over those years. Perhaps now is the time to reconsider  the amount of power we've granted to the government in the wake of an extraordinary and tragic event, because if we don't take it back at some point it will never go away.