It's Hard For Jimmy Carter To Be Humble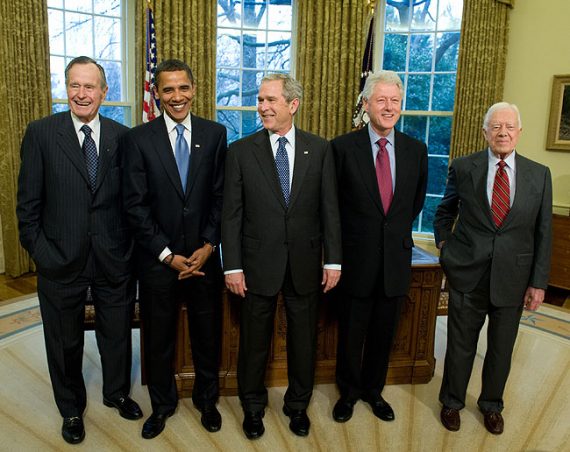 Jimmy Carter's favorite former President?
Former President Jimmy Carter isn't letting modesty stand in the way of his assessment of his post-presidential life.

"I feel that my role as a former president is probably superior to that of other presidents," Mr. Carter said in an interview with NBC News.
Carter released a statement afterwards saying that what he meant is that he had "superior opportunities to do good." Yea, Jimmy, sure that's what you meant.
In all honesty, I've got to agree that one of the two worst Presidents of my lifetime has a rather spotty record as a former President:
Carter actually started off his post-presidential era well, working with Habitat for Humanity to build homes for the poor. Unfortunately, he rapidly became one of the most destructive former presidents this country has ever had by interfering with American foreign policy long after the voters of this country explicitly told him they didn't want him conducting it any more. His interference stopped Bill Clinton from dealing more decisively with North Korea, which gave Kim Jong-Il the time he needed to construct nuclear weapons. He has muddied up the Israeli-Palestinian peace process by cheering Hamas, a group that has earned its place on the US list of terrorist organizations. He's given Republican and Democratic Presidents alike reason enough to pray that someone builds Carter a Habitat for Humanity home that locks from the outside.
As does much of America.
So, Jimmy, this one's for you: