It's Too Late For Republican 'Regrets' About Trump, They Made Their Choice.
Polls are starting to show that the number of Republicans embarrassed by the President's rhetoric and behavior is rising. Sorry guys, it's too late now. You broke it, you bought it.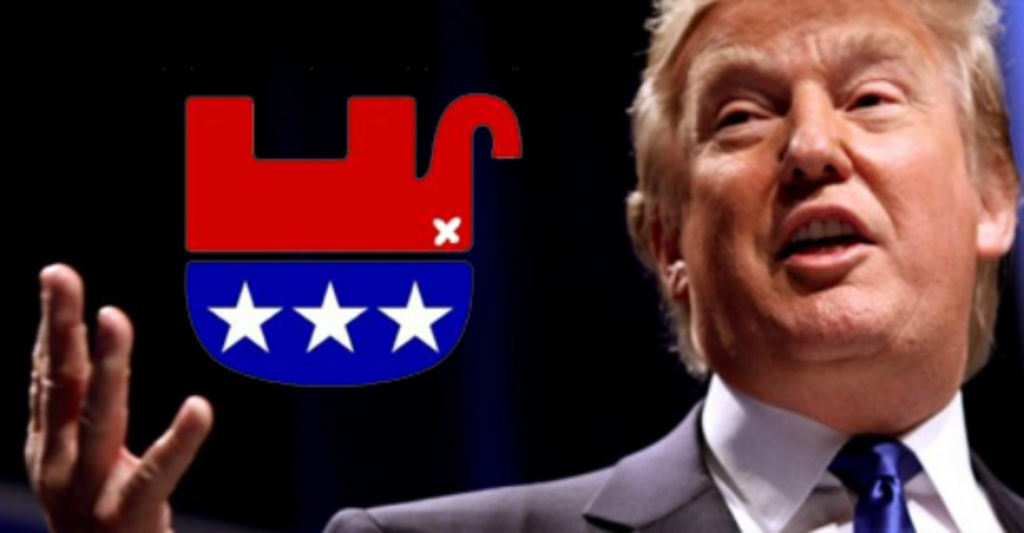 President Trump's bombastic rhetoric, Twitter habits, and attacks on perceived enemies appear to be having an impact on at least some Republicans who say that they are increasingly embarrassed by the President's behavior:
I noticed something watching President Trump's official 2020 campaign launch on Tuesday night that I have noticed before. Oftentimes when Trump goes for applause lines in speeches, people applaud. But sometimes, they laugh. It's not like a "that was funny" laugh; it's more like a "I know that was ridiculous, but I'm in on the joke" laugh. And occasionally, it's sort of a nervous, "that might have crossed the line" laugh.

And a new poll suggests there's something to that.

The Pew survey shows that a majority of Republicans and GOP-leaning voters say they are at least sometimes "embarrassed" (53 percent) and "concerned" (59 percent) about the things Trump says.

Large numbers also say they are at least sometimes "exhausted" (41 percent), "angry" (37 percent) and "insulted" (32 percent). Twenty-two percent say they are sometimes "frightened" by Trump's comments

The numbers are basically unprecedented. Pollsters have asked in the past whether people are embarrassed by Trump, but the numbers haven't been as high. A February 2017 McClatchy-Marist College poll showed that 12 percent of Republicans said they were embarrassed by Trump's conduct, for instance. Other polls have asked whether people are "proud" or "embarrassed" of Trump, and Republicans overwhelmingly pick "proud."

But those questions were binary, in which Republicans, perhaps understandably, chose the Trump side. Pew appears to have elicited people's true feelings by asking a more nuanced question. And given the choice between "often," "sometimes," "rarely" and "never," many Republicans choose at least "sometimes."
While this phenomenon is interesting, I would suggest that it hardly means anything beausse there is hardly any indication that these Republicans who are "embarrassed" by the President are going to do anything about it. We saw similar numbers during the race for the Republican nomination, of course, during which many Republicans and conservatives spoke out against Trump and his bombastic and offensive rhetoric and actions. In the end, though, with only relatively speaking small number hardcore "Never Trump" Republicans and conservatives who remain critical of Trump, the vast majority of these people lined up enthusiastically behind him once he became their party's nominee. As the General Election campaign dragged on and his behavior, such as the attacks on a GOld Star mother and father, the Access Hollywood tape, and the accusations by nearly two dozen women regarding actions by Trump that can be classified as sexual harassment or even assault, became public these people stood behind Trump, voted for him, and cheered on Election Day when he defied the odds and won the election.
Since he officially became President, there has been even less dissent from these supposedly embarrassed Republicans, and those Republicans and conservatives who have spoken out have been the subject unrelenting attacks from the sycophants, sellouts, and cowards who know that there's something wrong with this President but refuse to do anything about it.
At various points since President Trump began his run for the Presidency — most notably here, here, here, and here, I have noted that Republicans had a choice to make. They could either stand up for the principles and ideals that they claimed to support, or they could throw those principles away and put their support behind Trump. Over the past two and a half years, the vast majority of those Republicans and conservatives made their choice. The GOP is now the Party of Trump. Now, they have to live with it.
There's still a chance for them to make up for all of this, of course, but it would require a combination of political and personal courage that the current Republican Party appears to lack. It would require more people to be like Justin Amash and say that enough is enough, that this President's poisonous rhetoric, disdain for the Rule of Law and Freedom of the Press, his horrible treatment of loyal allies, and his coddling of dictators, and the extent to which he has stoked the fires of racial and ethnic prejudice to gain political power are beyond the pale. And it would perhaps require them to sacrifice political power for the good of the nation to ensure that this man does not serve a second term as President.
Does anyone actually believe they'll do any of this?
Of course they won't. They've made their bed with Trump, now they have to accept it and the consequences that will inevitably follow.