Jeff Flake Just Made It Easier For Trump's Supreme Court Pick To Be Confirmed
Retiring Arizona Senator Jeff Flake says that he will not seek to block President Trump's nominee to replace Anthony Kennedy on the Supreme Court.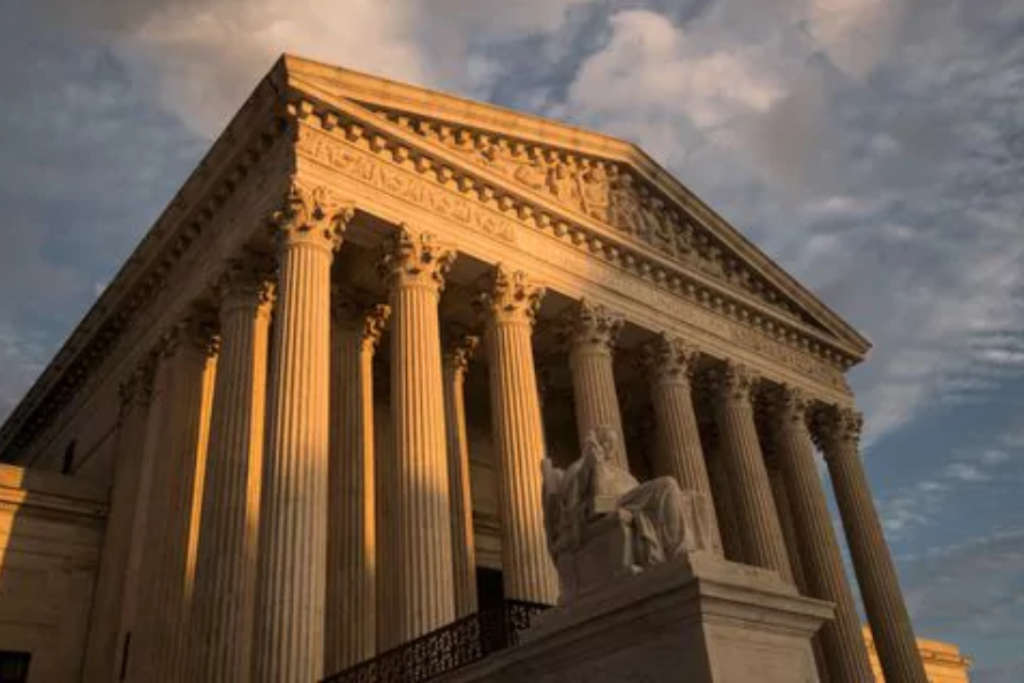 Senator Jeff Flake, who is retiring from the Senate at the expiration of his current term and has repeatedly butted heads with the Trump Administration over the President's rhetoric and other issues, says that he will not seek to block President Trump's nominee to replace retiring Justice Anthony Kennedy:
U.S. Sen. Jeff Flake said Wednesday he would not try to strong-arm the Trump administration on tariffs — or other issues — by withholding his support from a Supreme Court nominee.

The outgoing Arizona Republican and member of the Senate Judiciary Committee said he will evaluate the person nominated to replace the retiring Justice Anthony Kennedy separately. Flake's apparent cooperation would seemingly leave Senate Democrats still searching for at least one GOP ally to block a nomination to the high court sometime later this year.

Flake has recently stalled at least some federal appeals court nominations by withholding his support on the Judiciary Committee in an effort to pressure the Senate to vote on President Donald Trump's tariff changes, which Flake opposes.

"There are lots of folks out there who assume because I've not been in line with lots of the president's policies, and certainly haven't condoned his behavior, that I should oppose everything, every one of the president's nominees or whatever. I've never taken that position," Flake said in an interview.

"My goal here is not to block judges. My goal is to get a vote on tariffs, and I have all the leverage I need with circuit court nominees," he said. The Supreme Court "is unaffected. I have all the leverage I need. I certainly wasn't anticipating a Supreme Court vacancy, but it's unaffected."

Flake also said his standards for judicial nominations isn't changing, either.

"This is important in its own right. I want someone who will interpret the Constitution and not legislate from the bench; it's what I've always said in terms of how I would view any nominee," Flake said. "It's what I did with (Supreme Court Justice Neil) Gorsuch and I thought he passed the test. It's what I'll do with this one."
Previously, Flake had said that he would seek to block Trump's nominees to the lower Federal Courts as a means to force a vote on a bill he is sponsoring to rollback or alleviate the tariffs that the President has been putting into place since March. In the wake of yesterday's announcement that Justice Anthony Kennedy would be retiring from the Supreme Court, there was speculation among Washington pundits and Democrats about whether Flake would apply that policy to whoever Trump names to replace Kennedy on the nation's highest Court. This response from Flake, coming less than twenty-four hours after Kennedy's announcement, seems to make clear what his answer to that question might be. Realistically speaking, of course, it's not surprising. Even if he isn't standing for election in November, Flake is still a conservative and it should not come as a surprise to anyone that he might still be interested in ensuring that the Court moves in a conservative direction even if he isn't going to be in Congress after the end of the year. After all, Flake may be a Trump critic, but he is not a Democrat and it's foolish to believe he is suddenly going to start to vote differently from the way he has in the past.
One thing this does make clear, though, is that Flake's response to this question, assuming he sticks to it, means that it will become even harder for Democrats to do anything to stop or slow down the confirmation of Trump's eventual nominee once they are named. As James Joyner pointed out yesterday, thanks to the decision that Republicans made to end the filibuster for Supreme Court nominees, which was, of course, the logical conclusion of the precedent created when Harry Reid did the same thing for District Court, Circuit Court of Appeals, and Executive Branch appointments, they can no longer rely on the filibuster to stop a nominee. The most they can do, perhaps, is slow down the process a bit but that will just end up delaying the inevitable. This leaves there only hope the prospect of one or more Republicans, such as Susan Collins or Lisa Murkowski, defecting and voting against the nomination. Even if that unlikely event occurs, though, Democrats face the prospect of noting being able to hold their own caucus together. As I noted yesterday, the vote on this nomination will likely take place just over a month before Election Day, and that's going to make it hard for Democrats in red states to vote against an otherwise qualified nominee. This is especially true with regard to Senators Joe Manchin, Heidi Heitkamp, and Joe Donnelly, all three of whom voted in favor of the confirmation of Justice Neil Gorsuch last year. If they defect again, then the prospect of losing either Collins or Murkowski or both, while simultaneously having to deal with the fact that John McCain probably won't be able to vote, will be far less of a problem for Majority Leader McConnell.