June Unemployment Report Shows Anemic Job Growth
So much for the Obama Administration's "Summer of Recovery."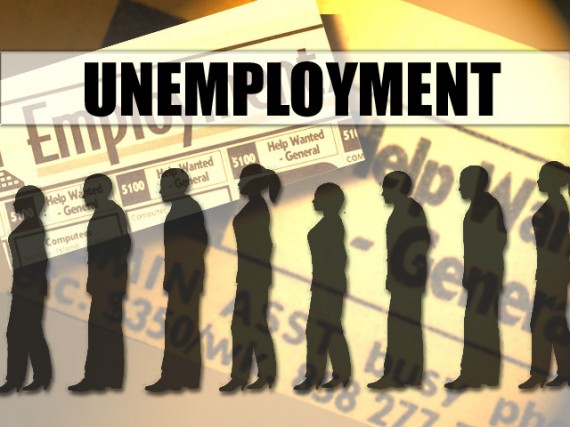 So far, the so-called "Summer of Recovery" isn't looking very impressive:
The United States added just 83,000 private-sector jobs in June, a dishearteningly low number that could add to the growing number of economists who warn that the economic recovery is stalling.

Over all, the nation lost 125,000 jobs, according to the monthly snapshot of the job market released by the Labor Department on Friday. Most of the lost jobs came as temporary workers hired by the federal government to help with the census exited their jobs.

The unemployment rate, based on a different survey, declined to 9.5 percent in June from the previous 9.7 percent.

Just as last month's government job report appeared deceptively robust, swollen as it was by 411,000 workers hired by the federal government to help with the census, so the June report appears deceptively anemic, as the government is shedding many of those same temporary census workers.

The median forecast from economists and economic forecasting firms was that the nation would add 110,000 private-sector jobs. The economy needs to add about 130,000 to 150,000 jobs a month just to keep pace with new workers entering the market. The labor pool is already packed with 15 million Americans looking for work.

The week or so leading up to Friday's report offered a grim rat-a-tat-tat of statistics pointing to a slowing economy. Auto sales were off more than expected, as sales plunged 30 percent in May, a far greater drop than expected. And unemployment claims rose by 13,000 to 472,000, which is far higher than usual if one is looking for signs that private payrolls are growing in a sustained fashion.

Private job growth has risen every month this year. But that growth slowed to a worrisome trickle in May, as the economy created just 33,000 jobs that month, according to revised figures released Friday. By way of comparison, the economy has lost 7.4 million jobs since the recession began in December 2007.

The number of long-term unemployed, those Americans out of work for 27 weeks or more, remained at its highest peak since the Labor Department began collecting such data shortly after the Great Depression.
Creating 83,000, or even 100,000, jobs a month isn't going to do very much to put those long-term unemployed back to work, obviously. While we may be lucky enough to avoid a double-dip recession, I think we may end up with a "recovery" that has incredibly weak job growth, which means that the next recession — whether it comes tomorrow or a year from now — will be even more painful.
Politically, this can't be good news for the Democrats in November. Absent a massive explosion in job growth over the next few months, which seems unlikely, it's fairly clear that unemployment will remain above 9% until Election Day. Once people start paying attention to the elections in September and October, it's going to be the economy — and, probably, the Gulf Oil Spill — that will be on their minds, and a bad economy is bad news for the incumbent party.