Law School Applications Nearing 30 Year Low
Applications to America's Law Schools are down, because the nature of the legal profession is changing.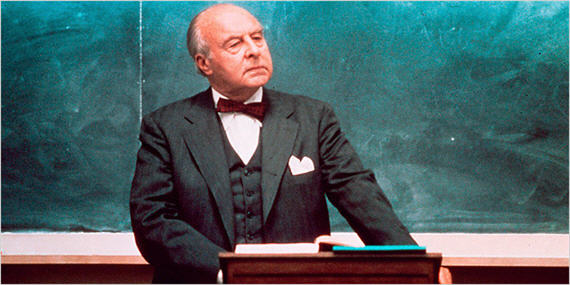 I've written many times here about the impact that the recession and the Higher Education Bubble have had on the legal profession. Although the idea that going to Law School was a ticket to the "big bucks" was always exaggerated, the past several years have seen conditions that have made it clear that college students thinking about pursuing a legal career ought to think about what they really want and be mindful of what they're getting themselves into. Early in the Great Recession, it started with young associates at big firms in New York and elsewhere trimming their staffs by laying off associates, reducing their hiring both for summer clerkships and long-term positions, and taking other steps that cut off many of the highest paying jobs in the legal profession to law school graduates. Shortly after that, as the recession deepened, new law school graduates found it harder and harder to find employment. As this continued, signs started to appear that students were noticing. Law school applications started to drop and, most recently, we saw that applications to take the LSAT exam had plummeted. Today, The New York Times notes that applications to American Law Schools are on a trend to be the lowest they've been in 30 years:
Law school applications are headed for a 30-year low, reflecting increased concern over soaring tuition, crushing student debt and diminishing prospects of lucrative employment upon graduation.

As of this month, there were 30,000 applicants to law schools for the fall, a 20 percent decrease from the same time last year and a 38 percent decline from 2010, according to the Law School Admission Council. Of some 200 law schools nationwide, only 4 have seen increases in applications this year. In 2004 there were 100,000 applicants to law schools; this year there are likely to be 54,000.

Such startling numbers have plunged law school administrations into soul-searching debate about the future of legal education and the profession over all.

"We are going through a revolution in law with a time bomb on our admissions books," said William D. Henderson, a professor of law at Indiana University, who has written extensively on the issue. "Thirty years ago if you were looking to get on the escalator to upward mobility, you went to business or law school. Today, the law school escalator is broken."

Responding to the new environment, schools are planning cutbacks and accepting students they would not have admitted before.

A few schools, like the Vermont Law School, have started layoffs and buyouts of staff. Others, like at the University of Illinois, have offered across-the-board tuition discounts to keep up enrollments. Brian Leiter of the University of Chicago Law School, who runs a blog on the topic, said he expected as many as 10 schools to close over the coming decade, and half to three-quarters of all schools to reduce class size, faculty and staff.

After the normal dropout of some applicants, the number of those matriculating in the fall will be about 38,000, the lowest since 1977, when there were two dozen fewer law schools, according to Brian Z. Tamanaha of Washington University Law School, the author of "Failing Law Schools."

(…)

"Students are doing the math," said Michelle J. Anderson, dean of the City University of New York School of Law. "Most law schools are too expensive, the debt coming out is too high and the prospect of attaining a six-figure-income job is limited."

Mr. Tamanaha of Washington University said the rise in tuition and debt was central to the decrease in applications. In 2001, he said, the average tuition for private law school was $23,000; in 2012 it was $40,500 (for public law schools the figures were $8,500 and $23,600). He said that 90 percent of law students finance their education by taking on debt. And among private law school graduates, the average debt in 2001 was $70,000; in 2011 it was $125,000.

"We have been sharply increasing tuition during a low-inflation period," he said of law schools collectively, noting that a year at a New York City law school can run to more than $80,000 including lodging and food. "And we have been maximizing our revenue. There is no other way to describe it. We will continue to need lawyers, but we need to bring the price down."

Some argue that the drop is an indictment of the legal training itself — a failure to keep up with the profession's needs.

"We have a significant mismatch between demand and supply," said Gillian K. Hadfield, professor of law and economics at the University of Southern California. "It's not a problem of producing too many lawyers. Actually, we have an exploding demand for both ordinary folk lawyers and big corporate ones."

She said that, given the structure of the legal profession, it was hard to make a living dealing with matters like mortgage and divorce, and that big corporations were dissatisfied with what they see as the overly academic training at elite law schools.

The drop in law school applications is unlike what is happening in almost any other graduate or professional training, except perhaps to veterinarians. Medical school applications have been rising steadily for the past decade.

Debra W. Stewart, president of the Council of Graduate Schools, said applicants to master of business degrees were steady — a 0.8 percent increase among Americans in 2011 after a decade of substantial growth. But growth in foreign student applications — 13 percent over the same period — made up the difference, something from which law schools cannot benefit, since foreigners have less interest in American legal training.
It's not surprising that this is happening. Students aren't stupid and they've been seeing the writing on the wall for some time now. For a long time, and indeed even when I attended back in the early 1990s, law school was seen by many American undergrads as the thing you did if you didn't really have any idea of what you wanted to do after college, especially if you had a degree in Political Science, History, or other majors that would require further graduate work to actually advance. Even when I was in school, that reality wasn't really true, as anyone to had to compete for a position of a medium or small law firm quite well. And don't even get me started about the people, including several classmates of mine back in the day, who decided that they would hang our their own shingle immediately after graduating.
In reality, outside of people who graduated from the top 10 or so Law Schools, being a lawyer has never been the key to riches. If you're willing to put the work into it, then eventually it can at least lead to a comfortable life in whatever community you decide to settle into, but times are changing. As the linked article notes, outsourcing and online resources are having a huge impact on the practice of law, and while that's currently only having a big impact on law firms that cater to corporate clients, it's inevitable that the trend will hit the rest of the legal profession as well. If you can draft a simple will online, why pay a lawyer a couple hundred dollars to do it, after all?
Of course, there will always be a need for attorneys. People will get charged with crimes and they will require, and indeed need, legal representation. People will get into legal disputes over contracts or need legal advice about drafting those contracts. Civil lawsuits will happen. Additionally, you can't conduct a criminal or civil trial via cyberspace. Nonetheless, times are changing for attorneys much as they did when the era when becoming an attorney meant clerking for a lawyer and learning the law. Markets, as always, will adapt.