Lessons from the Fetterman Victory?
This kind of "analysis" drives me nuts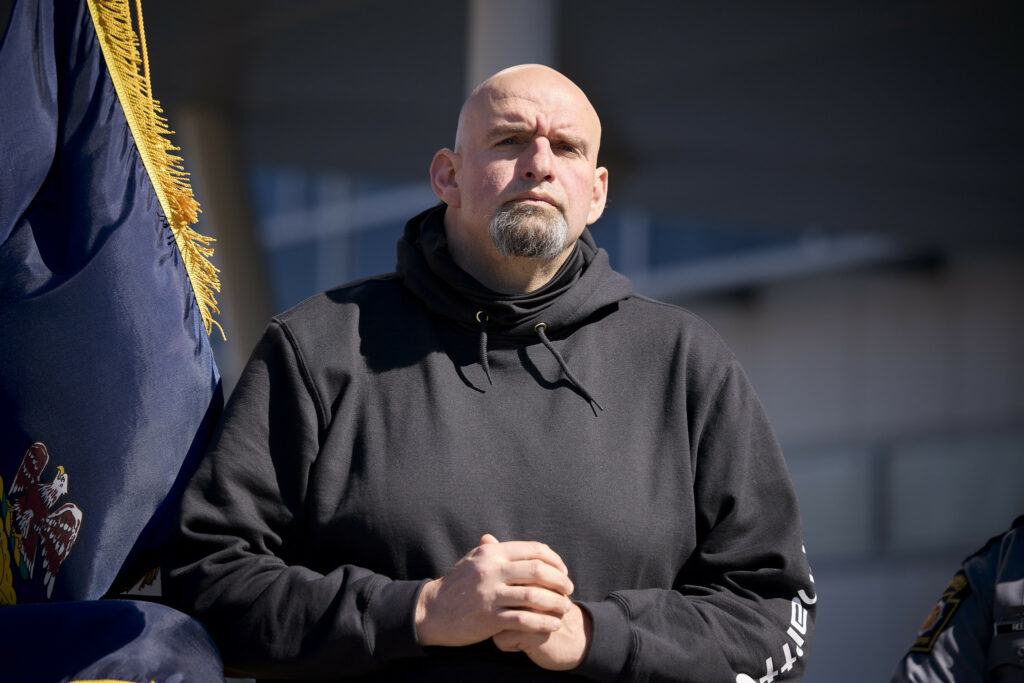 While I have little doubt that there are lessons to be learned from across the country in the wake of the 2022 midterms, including John Fetterman's win in Pennsylvania, this kind of thing from the Times the NYT is just facile: Democrats See a Blueprint in Fetterman's Victory in Pennsylvania.
Did John Fetterman just show Democrats how to solve their white-working-class problem?
Let me note that the main thing Fetterman's victory shows is that it is better to be a a fairly popular sitting Lieutenant Governor when running for a US Senate seat than to be a novice politician from a neighboring state, even one with name recognition.
Let me further note that it is highly unlikely that any given race is going to show the way to "solve" any particular problem that a political party is facing.
Nonetheless, there has been a strong narrative that Fetterman's style was some kind of Rosetta Stone that Democrats could use to unlock work class white voters who recently voted Trump:
Mr. Fetterman's decisive victory in Pennsylvania's Senate race — arguably Democrats' biggest win of the midterms, flipping a Republican-held seat — was achieved in no small part because he did significantly better in counties dominated by white working-class voters compared with Joseph R. Biden Jr. in 2020.

These voters for years have been thought to be all but lost to Democrats, ever since Donald J. Trump turned out explosively high numbers of white voters in rural and exurban counties, especially in Pennsylvania and the northern Midwest. Mr. Biden recaptured Pennsylvania, Michigan and Wisconsin two years ago largely by drumming up support in the suburbs, while working-class white voters stuck with Mr. Trump.

But Mr. Fetterman, with his tattoos and Carhartt wardrobe, and priorities like marijuana legalization, appears to have regained ground with the white working class — though whether he persuaded many Trump voters to back him, or whether he improved on Mr. Biden with the demographic in other ways, awaits more detailed data.
Let me note how this narrative slipped substantially right before the election when the story become hand-wringing over whether Fetterman's stroke was going to derail him. At that point the tattoos and the hoodies didn't seem to be winning day. But, all's well that ends well and now the narrative can be saved.
To be clear, I am not saying that there is nothing to learn from Fetterman's campaign, but what I am saying is that this is an almost evidence-free application of a host of assumptions that may or may not be correct and that, moreover, ignores some pretty basic fundamentals (like, again, Fetterman had already won a statewide race in 2018 and Oz was from New Jersey) because it is more interesting to say that style can carry the day.
This all just strikes me as a great example of the poor nature of elections analysis in the US.
Mr. Fetterman's 4.4-percentage-point victory over Mehmet Oz, his Republican opponent, outpaced Mr. Biden's 1.2-point win in Pennsylvania in 2020. Mr. Fetterman, Pennsylvania's lieutenant governor, who posed for his official portrait in an open-collar gray work shirt, won a larger share of votes than Mr. Biden did in almost every county.
This is true, but what is also true is that Fetterman underperformed the Governor-elect, Democrat Josh Shapiro, who won his election 56.4% to 41.8%. That is over 5 points better than Fetterman's 51.1%-46.5% win over Oz. However, since Shapiro did not campaign in a hoodie, there is no narrative about him solving the white-class voter problem for the Democrats. Where's his article about the Shapiro blueprint?
Again, I am not saying that Fetterman's style and approach might not have some lessons for Democrats, but the reality is that the media narrative about his is driven almost entirely by optics rather than any kind of actual analysis.
I am definitely saying that we don't have any evidence that hoodies and whatnot are why Fetterman won.
Again: popular incumber Lt. Gov. is a blue-leaning, albeit somewhat swingy, state beats out-of-state challenger is a lot more of an explanation for the outcome than: big guy in hoodie campaigns on marijuana legalization.
But, you know, narratives are fun!