Major League False Equivalence
There's no voting in baseball.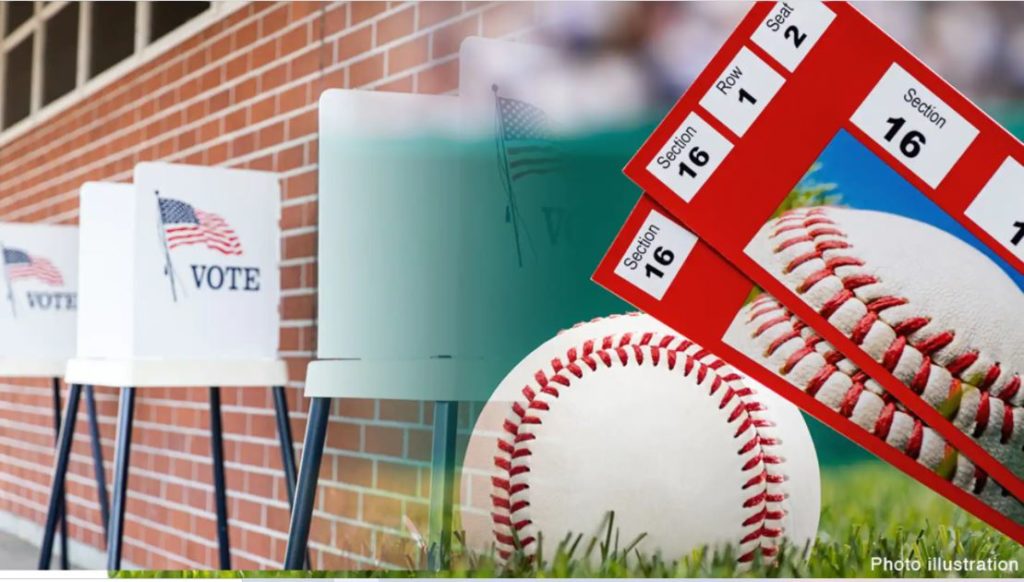 When I saw the Fox News headline "MLB requires photo ID to pick up tickets from Will Call, but boycotts Georgia for voter ID law" on memeorandum, I was both amused and frustrated. Amused, because its so transparently absurd. Frustrated because it's likely to be persuasive to those who consume a steady diet of, well, Fox News.
The headline is based on a Tweet from freshman Rep. Nancy Mace of South Carolina's 1st Congressional District:
The woke billionaire owners of Major League Baseball have been owned! But, of course, they haven't.
Most obviously, voting is a fundamental right protected in the Constitution and attending a baseball game is not.
Second, while voter ID requirements are problematic, in that they disproportionately impact poor, minority, and elderly voters to solve a virtually non-existent problem, it has nothing to do with MLB's decision to move the All-Star Game and draft from Atlanta. Lots of states, including my home state of Virginia, require photo ID for non-provisional, in-person voting.
Third, MLB is a private business, not a government. It has a reasonable interest in ensuring someone doesn't steal tickets it has sold to a customer. It not only protects the customer, it protects them. While I would think theft of tickets at the Will Call window would be rather rare even without ID requirements, one can easily imagine how it would happen. The risk of arrest would make it decidedly not worth doing it and watching the game but scalping tickets obtained in that manner would be relatively risk-free. The incentives for casting one extra vote, on the other hand, are next to nil against the prospect of arrest.