Marginalization of the Far Right in Trump White House?
A bit of wishful thinking in the wake of Steve Bannon's ouster.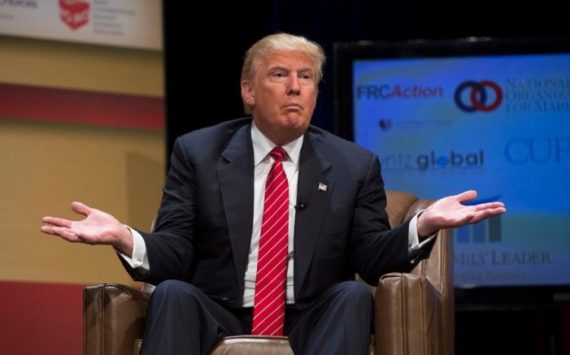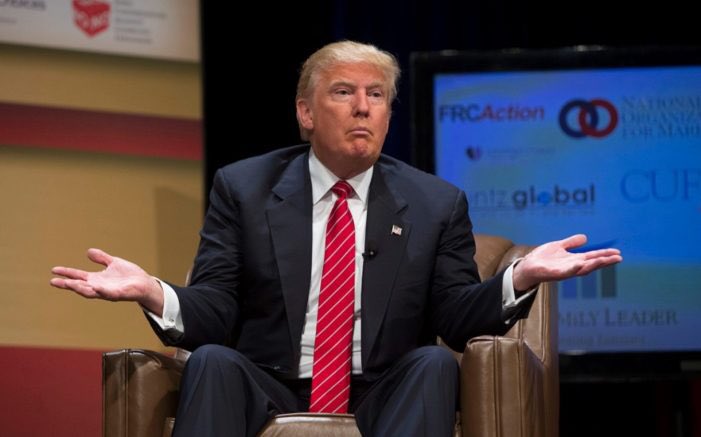 In the wake of yesterday afternoon's surprising ouster of Steve Bannon as Donald Trump's chief advisor and signs that Bannon and others are going to wage a "war" against the administration from the outside, there's room to hope that the far right will become less powerful–and even that we'll see something more like a normal presidency.
Speaking with The Weekly Standard, run by leading #NeverTrump Republican Bill Kristol, Bannon had some harsh words for his former boss:
"The Trump presidency that we fought for, and won, is over," Bannon said Friday, shortly after confirming his departure. "We still have a huge movement, and we will make something of this Trump presidency. But that presidency is over. It'll be something else. And there'll be all kinds of fights, and there'll be good days and bad days, but that presidency is over."
The Atlantic's Rose Gray reports that Bannon is "going nuclear."
"Steve is now unchained," said a source close to Bannon. "Fully unchained."

"He's going nuclear," said another friend. "You have no idea. This is gonna be really fucking bad."
Bannon wasted no time in taking back the reins at Breitbart, from whence we get this:
President Donald Trump's decision to part ways with Steve Bannon can be understood as an effort to save his presidency after Charlottesville. It may turn out to be the beginning of the end for the Trump administration, the moment Donald Trump became Arnold Schwarzenegger.

Like Trump, Schwarzenegger ran for high office as a celebrity outsider, promising to reform a corrupt, wasteful and lethargic political system, reaching across party lines.

When he took office in 2003 as Governor of California, "The Terminator" carried the hopes of conservatives in the Golden State, who saw him as a vehicle for their ideas, even if he was not a doctrinaire conservative himself. The faltering California Republican Party looked to Schwarzenegger to reverse its long-term decline, and Republicans elsewhere saw his success as a model from which they could learn as they courted moderate, swing-state voters.

But after struggling with intense media criticism, and after losing a key referendum on reforms to state government, Schwarzenegger gave up on his agenda, and abandoned the political base that had brought him into office. He re-invented himself as a liberal, embracing policies such as California's controversial cap-and-trade program, which had zero effect on climate change but has chased businesses, jobs, and middle-class families out of the state.
Axios' Jonathan Swan says Bannon is preparing to "go to war."
Steve Bannon's next moves will be all about the billionaire Mercer family. I'm told Bannon, who visited New York this week, met with Bob Mercer and together they will be a well-funded force on the outside.

Bannon has felt liberated since it became clear he was being pushed out, according to friends. He's told associates he has a "killing machine" in Breitbart News, and it's possible he returns to lead their editorial operation.
A source familiar with Breitbart's operations told me they would go "thermonuclear" against "globalists" that  Bannon and his friends believe are ruining the Trump administration, and by extension, America.
Watch for Breitbart's Washington Editor Matt Boyle to be a central figure in this war — which has already begun — against White House officials like HR McMaster, Dina Powell, Gary Cohn, and Jared and Ivanka.
And it looks like Bannon's ally Seb Gorka, who has been pushing a much harder line on Islamist terrorism than the defense secretary and national security advisor, is likely next out the door.
Since Trump's shocking win last November, many of his critics have held out hope that his more extreme policy views and his penchant for undisciplined rants would be reined in by "the adults" in the administration, particularly Jim Mattis and John Kelly. Thus far, while there have been occasional signs of Trump's listening to his more mainstream advisors, it has been clear that the likes of Bannon and Gorka–as well as his own gut instincts–almost always win out at the end.
But it's hard to see the ouster of Bannon as anything but a win for Kelly and Team Grown-up. The most insidious, influential, and strategic-minded of the "alt-right" advisors is gone now. Indeed, most of the campaign team is out, too. To the extent that Trump is a guy who goes with whichever idea he's most recently heard, getting rid of the worst of the worst advisors is a positive sign.
Moreover, Bannon's attacks from the outside should further separate Trump from the alt-right/white nationalist fringe. Clearly, as evidenced by his remarks following the Chancellorsville outrages, Trump has natural sympathies for their viewpoints aside from Bannon's counsel. But we also know that Trump reflexively fights back against those criticizing him, especially in a way that he finds belittling.
I have no illusions that Trump is suddenly going to become a studious consumer of intelligence and serious policy analysis. Or even that he'll now reflexively have the reactions that we expect from our presidents. He'll almost surely still give too much sway to his favorite daughter and son-in-law.  And issue too many ill-advised statements and early morning tweetstorms. But there's reason to hope that the past few days are the low water mark of awful.