Misogyny and Nano-Bubbles
It's increasingly challenging to discuss media coverage because we're all consuming a hand-selected bit of it.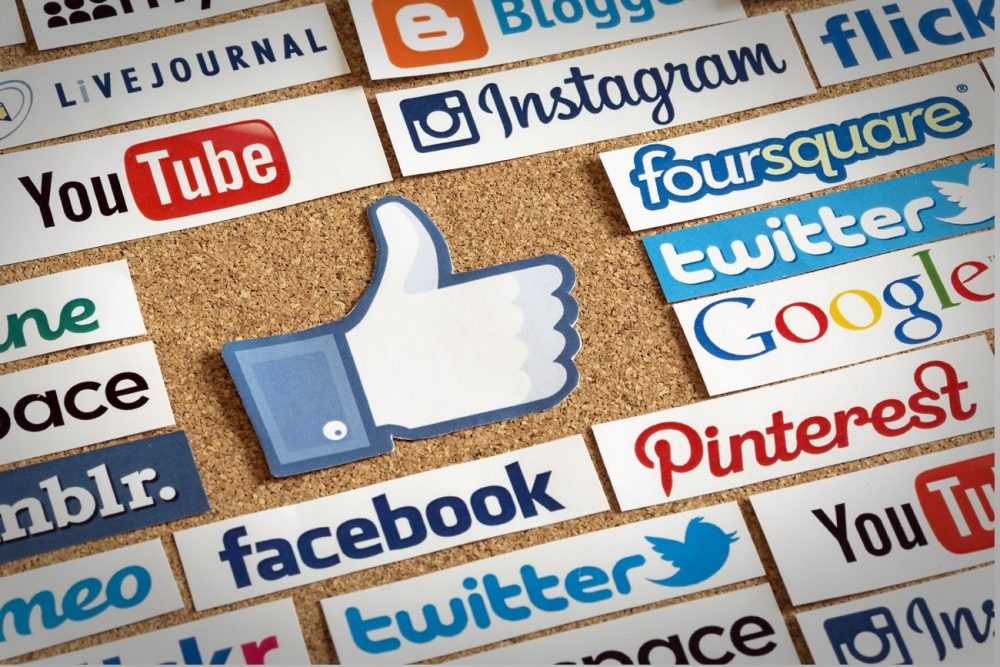 I've written quite a bit lately about perceptions of sexism in the 2020 campaign. "Can Coverage of Women Candidates Be Non-Sexist?" "Everything Isn't Sexism," and "Does Media Coverage of 2020 Distort Reality?" are the most recent examples.
Kevin Drum comes at it from another angle that more thoughtfully gets at what I was trying to articulate here:
Given the diffuse nature of the modern news media, I haven't the foggiest how one would go about establishing how much coverage a given candidate is getting. Front page stories in the Washington Post? Minutes on network nightly newscasts nowadays watched mostly by geriatrics? Appearances on Stephen Colbert? Rubin seems to think "cable news coverage" is the metric but, again, there are multiple channels, none of which have particularly large viewership.
Drum writes,
What's got me interested is an old topic: how social media allows us all to hyperspecialize in what kind of news we consume. Earlier today, for example, I saw a tweet about how the women running for president are being treated differently than the men. That doesn't seem right to me based on the sense I get from my Twitter feed, but someone else—also liberal, white, middle-class, etc.—with even a moderately different set of people they follow might come to a completely different conclusion. Neither one of us is "right." Neither one of us could possibly consume enough different news sites to do a serious comparison.
He follows this by refuting several claims of biased treatment against female candidates (Hillary Clinton, Elizabeth Warren, Amy Klobuchar, and Kirsten Gillibrand) and over-the-top coverage of male candidates (Pete Buttigieg and Beto O'Rourke), making arguments very similar to those I've been making. But he then circles back to his original point:
So who's right about this? It's always been impossible to say for sure, but it seems even more impossible these days because so many of us form vague feelings about things based on what we scan through in our Twitter or Facebook or Instagram feeds every day. But those are hyperspecialized nano-bubbles. In the same way that liberals and conservatives sometimes seem to live in whole different worlds because of Fox News, people who agree about nearly everything can also end up with wildly different views thanks to the power of social media. Even if we all read, say, the New York Times and the Washington Post, our social media feeds have more power to shape our opinions because they're populated by people we know and trust.

Of course, the same dynamic takes place outside of social media too. There's a lot of wailing and gnashing these days about whether "the media" reported on the Trump-Russia scandal fairly over the past couple of years. My sense is that the coverage was generally OK, but it turns out that the criticism is mostly aimed at MSNBC, and specifically at Rachel Maddow. Did they blow it? Beats me. I haven't watched any prime time cable shows for years. I have no idea what they've been saying. I consume almost exclusively print media.

So who's right about this? Again, I don't know. In one sense, I think it's fair to say that not all that many people actually watch these cable shows: a few million total, and maybe half a million in the key 25-54 demographic. That's about 1 percent of the voting-age population. On the other hand, those few million are political junkies who probably have influence out of proportion to their numbers. So maybe it's fair to say that I'm missing the boat by not watching them and understanding what they're up to. I wouldn't dismiss the influence of Fox News, after all.

So what's the conclusion here? I don't have one. I warned you about that in my first sentence, didn't I? Hell, I don't even know if the nano-bubbles of social media are really any different than the ordinary nano-bubbles of friends and family. What do you think? Social media nano-bubbles seem more powerful and diverse to me, making it even harder than usual to build consensus, but then, that's just a sense I've built up from my own nano-bubble. What do I know?
Like, Drum, all I have to go on here is my own, extremely unrepresentative, experience. But his rationale is quite persuasive. As the amount of available political news and analysis has exploded, the share of it that any of us can consume has shrunk exponentially. We've been discussing for years the partisan bubbles that this creates. But, even within those macro-bubbles, there's only so much we can consume. And it only makes sense that stuff coming from people we've specifically chosen to follow on Facebook, Twitter, and whathaveyou would be trusted more.
While Drum's politics are somewhat to the left of mine, we have very similar media consumption habits. He started blogging shortly before I did and certainly developed a much bigger audience than me but the nature of the medium encourages the consumption of media that one can easily link and, preferably, excerpt. As such, neither of us have watched that much cable news in over fifteen years.
My own nano-bubble is intentional. While I consume a lot of national news through aggregators (Google News, YahooNews, and memeorandum), I focus most of my energy on national security news and commentary from a variety of aggregators and specialty sites, as well as a couple of highly-curated Twitter feeds (Top Reads and Foreign Policy). I follow and trust a wide array of national security professionals and journalists who simply have a different set of interests and experiences than the average American.
My bubble skews highly-educated, professional, white, middle-aged, and male. I've deliberately worked the last few years, to diversify that—in particular adding more women to those lists, which has also helped make the feed somewhat younger. It's one reason why I'm blogging so much on charges of sexism; it's an issue that a lot of people in my nano-bubble are raising. It's also why, for example, I've paid more attention to Lauren Duca than the OTB commentariat.
None of this is fixable. Indeed, I'm not sure I want to fix it; I'm much happier with my current information diet than the one I had when OTB started in 2003. But it makes broader conversations about the media landscape challenging, to say the least. It's probably a large part of why I found Jennifer Rubin's complaints about distorted reality so puzzling:  we're simply watching very different coverage given our tastes and professional interests.