Mitt Romney 2016: The Third Time's The Charm?
Romney 2016? Anything's possible, but probably not.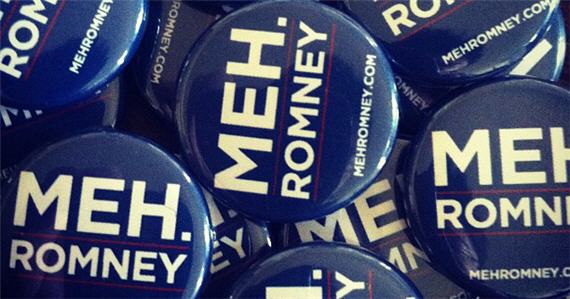 Veteran CBS reporter, and host of Face The Nation, said today that Mitt Romney may consider getting into the race for the 2016 Republican nomination:
Mitt Romney has said time and time again that he has no interest in running for president a third time.

But, on Sunday morning, CBS' Bob Schieffer said not to write off the idea of a 2016 campaign by Romney so quickly.

"I have a source that told me that if Jeb Bush decides not to run, that Mitt Romney may actually try it again," Schieffer said.

During a political panel discussion, the "Face the Nation" host said that he has been told that Romney will consider seeking the Republican nomination for the presidency in 2016 if former Florida governor Jeb Bush chooses to sit the race out.

Romney and Bush are considered similar candidates — both moderate former governors who enjoy the support of much of the GOP establishment but draw skepticism from the party's conservative ranks.

Several major Romney donors told The Washington Post earlier this year that Bush would be their preferred Republican candidate in 2016.
I don't find it implausible that the big money donors that backed Romney in 2012, and who are now apparently pulling for Jeb Bush to enter the 2016 race, would go to Romney and ask if he'd "consider" getting into the race if Bush didn't. I also find it believable that Romney, who is friends with many of these people, might even tell them that, yes, he'd consider running again under those circumstances. However, when it comes down to the possibility of Romney actually running for President again, color me skeptical.
Losing Presidential candidates who run for the office more than once are something of a rarity in American politics, and they've rarely been successful. Thomas Dewey (GOP nominee in 1944 and 1948) and Adilai Stevenson (Democratic nominee in 1952 and 1956), of course, are two examples of repeat candidates that failed. Going further back in history, William Jennings Bryan was the Democratic nominee in 1896 and 1900 against William McKinley, and in 1908 against Theodore Roosevelt, and he lost all three elections. On the other hand, there are the examples of Richard Nixon, who was the Republican nominee in 1960 and 1968) and Ronald Reagan (who ran for the Republican nomination in 1968, 1976, and 1980) are the only two recent examples of candidates who ran for President more than once and ended up winning the General Election. Romney, of course, ran in 2008 as well as 2012, but it's worth remembering that Romney almost didn't get into the 2012 race. According to interviews he gave both before and after the 2012 General Election, Romney discussed the possibility of getting back into the race with his family and, initially, he was the one member of the family who was against the idea. It was only after lobbying from his wife and sons that Romney decided to throw his hat back into the ring again. Yes, he won the nomination in 2012 but it was, by all accounts, a long, brutal and exhausting affair for him and his family.
Unlike Dewey, Stevenson, Nixon, and Reagan, Romney is not a professional politician. He may have served as Governor of Massachusetts and run for President twice, but he didn't make his career in politics and even when he was on the campaign trail he never really struck me as someone who enjoyed the campaigning part of politics. Now, he's a very wealthy man with a big family and plenty of grandchildren. He's already taken his shot at the White House and fallen short? Why would he want to put him and his family through that again? Anything's possible, I suppose, but I'd put the chances of Mitt Romney taking another shot at the White House as being about as likely as Sarah Palin inviting Barack Obama for a cookout in her backyard.