More Cautionary Poll Tales
It is waaay too early to be putting much stock in polling for 2012 (either in terms of X v. Obama or GOP v. GOP).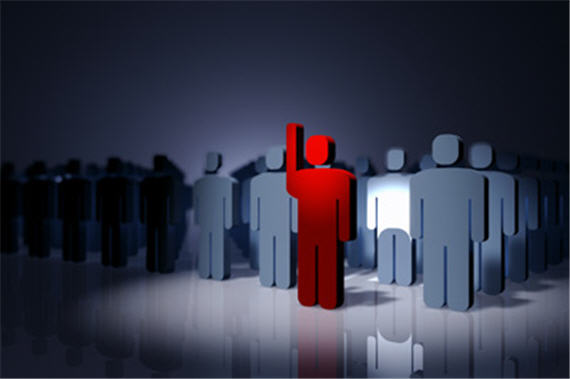 Earlier, Doug Mataconis took a trip down memory lane and noted that at a similar point in his presidency, Ronald Reagan had poll numbers not unlike those of the current resident of the White House.
Indeed, this not only brings into focus exactly how we should read approval numbers, but various horserace polls (even within the GOP contest).   The bottom line is that all polling at the moment is not in the context of an actual contest, and therefore are of dubious quality at best in terms of predictions.  Yes, they reflect current moods—which is all that they purport to do in any event.   However, what they cannot do is tell us how people will behave in the context of an actual campaign with defined choices and real issues under discussion.
Indeed, we are a long way off from being anywhere near such a situation.
To wit, please take the following trip down memory lane with me (to a different point in history, but the point will be rather obvious):
Reagan v. Mondale (1984)
Eventual results: Reagan 58.8%, Mondale 44.7%
Some of the polling:
WaPo, 1/22/84:
Reagan ties both Mondale and Glenn with 45 percent of the vote.

[…]

The findings represent a leveling of the slight rise in support for Reagan against Mondale and Glenn in November and December polls.
NYT, 3/9/84:
The new Gallup poll, taken by telephone among 719 registered voters from March 2 to March 6, confirmed what political specialists generally believe to be a very volatile situation among the electorate five days before Tuesday's primaries and caucuses in nine states.

The poll found that in a trial heat for the Presidency, 52 percent said they favored the Colorado Senator to 43 percent for Mr. Reagan. When matched against Mr. Hart's two leading rivals in the poll, Mr. Reagan led former Vice President Walter F. Mondale, 50 percent to 45 percent, and Senator John Glenn of Ohio 52 percent to 41 percent.
WaPo, 7/23/84:
Conducted at the end of the Democratic National Convention last week, the Newsweek-Gallup Poll of 1,006 registered voters showed 48 percent supporting Mondale and his vice-presidential nominee, Rep. Geraldine A. Ferraro (D-N.Y.), 46 percent favoring Reagan and Vice President Bush, and 6 percent undecided.

The 2 percent difference is insignificant, since the poll has a 4 percent margin of error.
WaPo, 7/27/84:
WHAT IS going on with the polls? For months we were told that Ronald Reagan was nine or 14 or 26 points ahead of Walter Mondale. Then, within hours of the close of the Democratic convention in
San Francisco, out came the Gallup organization with a poll showing Mr. Mondale two points ahead. Have 18 million Americans suddenly changed their minds? Or are the polls just wrong?
Bush v. Dukakis (1988)
Eventual results: Bush 52.3%, Dukakis 44.7%
Some of the polling:
The Toronto Star, 5/19/88:
A CBS/New York Times poll released Monday said Dukakis leads Bush 49-39 per cent and would beat the vice-president in all regions of the country if the election were held now. A Lou Harris poll Sunday gave Dukakis a 50-43 per cent edge.
WaPo, 6/30/88
In the Gallup poll of 1,210 registered voters conducted last weekend, Dukakis held a 46-to-41 percent lead over Bush, compared with a 52-to-38 percent lead he held in a similar poll in mid-June. The poll found Dukakis losing ground among most key voter groups, particularly self-described Democrats and independents, a key swing group.

The ABC News-Money Magazine poll gave Dukakis a 3 point margin, essentially a dead heat under the margin of polling error. In the last Washington Post-ABC News poll at the end of the May, which used the same methodology as this one, Dukakis had an 11 point lead.

The ABC-Money poll of 1,013 adults was taken June 22-26 and showed Dukakis dropping from being the choice of 52 percent of the general public to 45 percent. Bush gained 1 point, rising to 42 percent; those with no choice increased 4 points.>
NYT, 7/26/88
In the aftermath of the Democratic National Convention, the party's nominee, Michael S. Dukakis, has expanded his lead among registered voters over Vice President Bush, the probable Republican nominee, according to a Gallup Poll. This was among the findings of a national public opinion poll of 948 registered voters conducted late last week for Newsweek magazine by the Gallup Organization. The telephone interviews took place on July 21, which was the last night of the convention, and on the night after that.

Fifty-five percent of the 948 registered voters interviewed in the poll said they preferred to see Mr. Dukakis win the 1988 Presidential election, while 38 percent said they preferred to see Mr. Bush win. The poll had a margin of sampling error of plus or minus four percentage points.

This represented a shift in Mr. Dukakis's lead from the 47 percent to 41 percent advantage he held in the last pre-convention Gallup Poll, taken by telephone July 8-10. In that poll, 1,001 registered voters were interviewed.
Clinton v. Dole (1996)
Evenutal results: Clinton 49.24%, Dole 40.71%
Some of the polling:
USAT, 1/19/96:
A new USA TODAY/CNN/ Gallup poll finds that President Clinton is rated stronger on issues than his likely opponent, Senate Republican leader Bob Dole. But Dole outpoints Clinton when it comes to character traits and personal skills.

Look for each to accent his own strengths and exploit his rival's weaknesses.

Overall, 45% say Clinton deserves re-election; 52% say he doesn't, suggesting a close race.
CNN, 1/5-7/96: Their tracking poll had Dole at 49% and Clinton at 46%
I will note that by the Spring, Clinton cracked open a hefty lead over Dole.
—-
Source:  all the above historical info originally published at PoliBlog.   Info gathered via Lexis/Nexis and hence the lack of links.