More Evidence Of Mitt Romney's Florida Firewall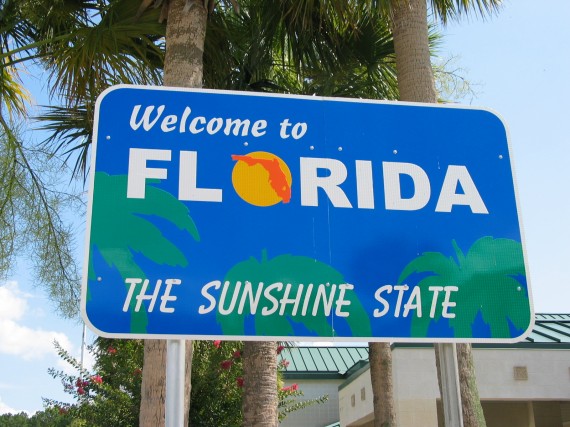 I noted late last week the fact that Mitt Romney seems to be building a firewall of sorts in Florida that could blunt the impact of whatever happens in South Carolina. Further evidence of that came on Friday, when we learned that nearly as many people have already Florida as voted in the Iowa Caucuses:
More than 100,000 absentee voters in Florida have already cast their ballots, according to Republican Party of Florida spokesman Brian Hughes.

"Absentees as of today: 435,067 requested, 107,779 of these ballots already cast #sayfie #jan31 #gop @FloridaGOP," Hughes said from his Twitter account @GoMeteoric on Friday.

Only 122,000 voters cast ballots in the Iowa caucuses earlier this month.
As it turns out, there appear to be only two campaigns that are paying any attention to absentee voters in the Sunshine State, not to mention the early voting that starts in some parts of the state as early as tomorrow:
Voting is already well under way even though Florida doesn't hold its GOP nominating contest until Jan. 31. And both Mitt Romney, coming off of back-to-back victories in Iowa and New Hampshire, and Ron Paul are aggressively reaching out to voters who have requested ballots.

Early voting in Hillsborough, Hardy, Hendry, Monroe and Collier counties begins Monday and runs through Jan. 29. Florida's other 62 counties will hold early voting Jan. 21-28.

Republican insiders expect as many as a third of the GOP ballots to be cast early in the effort to choose a nominee to oppose President Barack Obama.

"It's pointing towards record turnout," said state GOP spokesman Brian Hughes, adding that the number of Republican absentee ballots requested is more than 200,000 ahead of the 2008 pace at the same point before the election. "We're seeing an enthusiasm not only around being involved in picking our nominee, but beyond that, making sure we beat Obama."

Of all the candidates, Romney had the biggest jump on early voters, who started receiving ballots before he notched his first win at the Jan. 3 Iowa caucuses.

The former Massachusetts governor's campaign is better organized in Florida than any other. And it immediately sent out literature to court voters as soon as ballots were sent in December. That meant some people opened their mailboxes to find both a ballot and an appeal from Romney.

At the same time, an outside group supportive of Romney — the Restore Our Future super PAC — went on the air with TV ads backing him in mid-December, the ads timed to coincide with the delivery of ballots. It has spent more than $750,000 on TV ads.

Romney himself went on the air just after the first of the year. He's spent roughly $800,000 on TV ads so far. No other campaign or candidate-aligned super PAC is on the air.

"Even as Iowa was beginning to heat up, we were already messaging absentee voters in Florida," said Brett Doster, a Tallahassee-based Romney aide. "There were already votes being cast and I can assure you that they got Romney messaging and it looks like they weren't getting any messaging from anyone else."

That was true until Texas Rep. Ron Paul's campaign recently got in the game and sent out its own literature. Former House Speaker Newt Gingrich's campaign planned to start doing the same this week, adding to efforts by its volunteers — and automated calls — to encourage early voting.
Four years ago, there were a total of more than 500,000 absentee ballots out of a total of 1.2 million early votes in both the Republican and Democratic primaries. Since there isn't a contested race on the Democratic side this time around, we're unlikely to hit that number but any advantage that a candidate can eke out of early voters could be decisive. Right now, Mitt Romney seems to be the best organized in that regard.