Romney Building A Firewall In Florida?
Regardless of what happens in South Carolina, Mitt Romney seems to be going for a final knockout punch in Florida.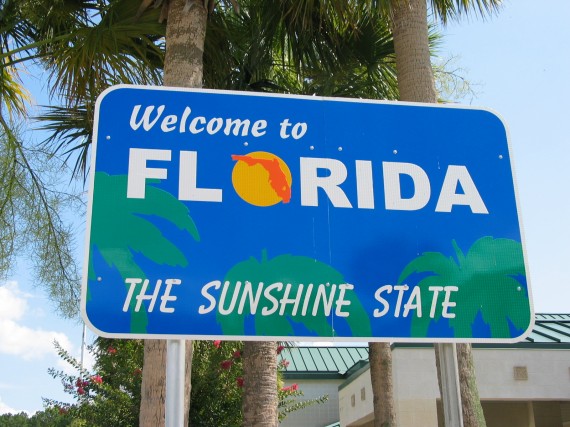 Right now the attention of the political press is focused on South Carolina, which holds its primary in just 9 days. However, the Florida primary that closes out January happens only ten days afterwards and, right how, Mitt Romney seems to be holding a commanding lead:
Mitt Romney is now running away with the race in the latest Rasmussen Reports' survey of the end-of-the-month Florida Republican Primary.

Coming off his decisive win in Tuesday's New Hampshire Primary, Romney earns 41% support with former House Speaker Newt Gingrich a distant second at 19%. A new telephone survey of Likely Florida Republican Primary Voters finds former U.S. Senator Rick Santorum running third with 15% of the vote.

Texas Congressman Ron Paul and former Utah Governor Jon Hunstman are next with nine percent (9%) and five percent (5%) support respectively. The two men finished second and third in New Hampshire where independents are allowed to vote in the primary. The Florida primary is open to Republican voters only. Texas Governor Rick Perry runs dead last among primary voters in the Sunshine State with two percent (2%) support. One percent (1%) prefers some other candidate in the race, and eight percent (8%) are undecided.
This is Rasmussen so, one could say that the usual caveats apply. However, Florida is a closed primary, meaning the only people allowed to vote will be people already registered as members of the Republican Party. Given that many of the criticisms of Rasmussen's polling model are the extent to which it overstates Republicans in its base demographics, that wouldn't really apply in this case. So, arguably, we're getting a fairly accurate picture.
In any event, here's where RealClearPolitics has the race right now:
There are some indications that the race in South Carolina is tightening, although it still seems quite likely that Romney will be the favorite in the Palmetto State as we get closer to primary day. However, even if Romney fails to deliver a knockout punch on January 21st, it's looking like he'll be able to do it ten days later. For one thing, he is arguably the only candidate with the possible exception of Newt Gingrich who will have the money to compete in Florida, where television advertising is the primary means of reaching voters. Second, he is apparently the only candidate with an extensive organization in the state, including strong support in Miami's Cuban community. Finally, early voting in Florida begins on the same day as the South Carolina Primary. Romney's money and organizational advantages will allow him to reach out to those early voters, many of whom are going to be making up their mind in the coming week if they haven't done so already.1
Of course, if Romney wins South Carolina decisively, then Florida will likely be where this race ends just as it was in 2008.
1 This brings up another point to keep in mind about Florida polls. Given the fact that at least some percentage of the selectorate will be voting between January 21st and January 30th, the polling we'll be seeing is both potentially more important and less useful. More important because polls on, say, January 23rd may reflect at least partly how the early voting is going. Less useful because its harder to craft a likely voter model when the window for voting is ten days long.