Most Americans Don't Think Barack Obama Is Black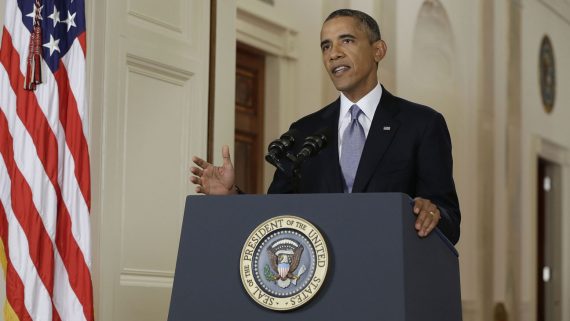 A new Pew Research poll finds something very interesting when it asks Americans how they perceive the President of the United States:
[A]ccording to data in a fascinating new Pew Research Center study, a majority of Americans describe the President as "mixed race" while just more than a quarter (27 percent) call him "black."

While whites and Hispanics are far more likely to describe Obama as "mixed race", a strong majority of African Americans see him as black. And, black voters voted in historically large numbers for Obama. He won 93 percent of the African American vote in 2012 and 95 percent among that group in 2008. (John Kerry won 88 percent of the black vote in 2004; Al Gore won 90 percent in 2000
Here's the chart: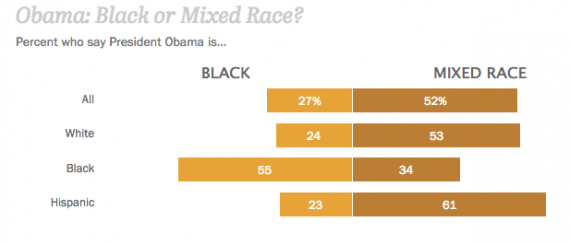 The majority perception, of course, is the one that is most accurate since President Obama's parents were of different races, but it is perhaps understandable that African-Americans are more likely to identify the President as "black." Conversely, given that there used to be a time in some parts of America where even having a little African-American ancestry was seen as sufficient to make a person black, or at least non-white, the fact that most Americans don't see the President as exclusively "black," is certainly interesting.