Most Americans Still Not Staying at Home
Social distancing is helping but too many aren't taking it seriously enough.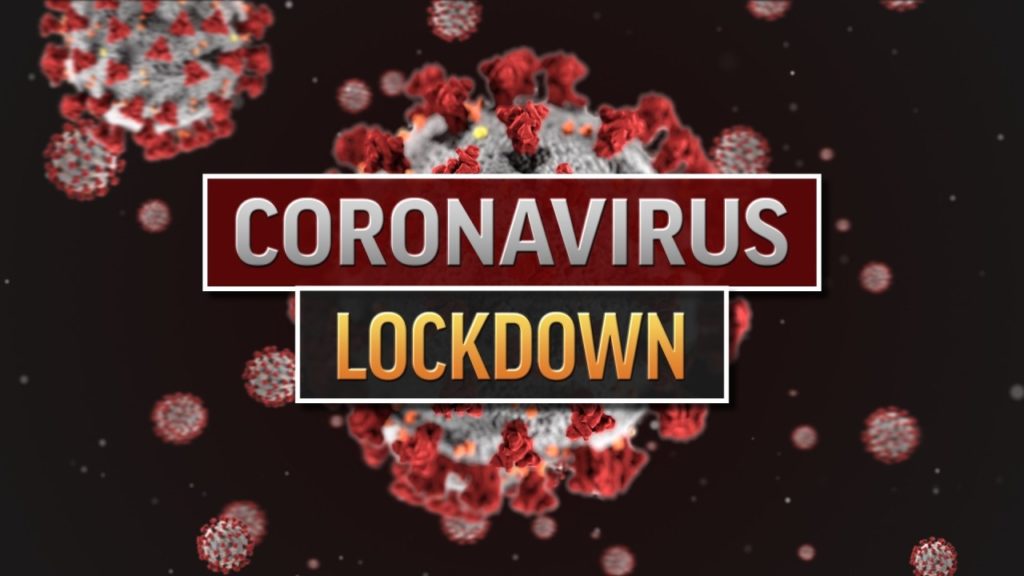 At least 300,000 Americans have tested positive for COVID-19 and more than 8000 have died. More people in New York City alone have died from the disease than from the 9/11 attacks. And yet too many aren't taking it seriously.
Anthony S. Fauci, the country's top infectious disease expert, reiterated during Saturday's White House briefing that while social distancing efforts are working across the country, the risk of a coronavirus resurgence is real. "That is our most important tool," Fauci said of mitigation. "As sobering and as difficult as this is, what we are doing is making a difference."

Meanwhile, confirmed cases of coronavirus in the United States surpassed 300,000, with more than 8,000 deaths. New York's death toll topped 3,500 as confirmed cases rose to 113,704.
Another WaPo report shows that, despite state-at-home orders in virtually every state, traffic is down only 40 percent.
Traffic around the country has plummeted since governments began enacting stay-at-home ­orders amid the coronavirus outbreak, but data from vehicle navigation systems and other monitors shows many of us are still out of our homes and on the road.

Nationwide, traffic analytics firms say, daily traffic remains at about 60 percent of normal levels, even as the vast majority of Americans tell pollsters they're staying home more.

On Wednesday — two days after the District, Virginia and Maryland enacted stay-at-home orders — daily car trips in the region remained at 51 percent of normal in Washington, 53 percent in Maryland and 59 percent in Virginia, according to Wejo, a British company that collects data from sensors in some passenger vehicles.

The figures are similar in parts of the country at the forefront of the U.S. coronavirus outbreak and where people have been under shelter-in-place orders longer.
My last day at the office was March 18. Since then, I've driven my car twice, both for trips to the grocery store. My wife has made one additional grocery run and various members of the family have driven out for three takeout orders.
We lived in a very-sparsely-populated suburb where all of the lots are five acres or more by law. We're off a one-lane road that dead ends. Maybe twelve families live off said road. Yet, on our daily walks, we invariably encounter multiple cars going to and fro, many of them people seemingly out joy riding, as they turn around on the dead end and pass us again.
Granting that we have the luxury of working from home during the crisis and that others have to go out to perform essential jobs in healthcare, law enforcement, food service, delivery, and the like, there simply shouldn't be anything like sixty percent of normal traffic.
So what's going on?
After more statistical analysis, the report continues:
Some of the remaining traffic, experts say, stems from motorists heading to and from the many worksites that have been deemed "essential": health-care facilities, supermarkets and liquor stores, construction sites, banks, dry cleaners, hardware stores, pet stores, government facilities, and auto and bicycle repair shops, among others. The Washington region's orders also exempt plumbers, electricians and others needed for home repairs.
Again, that can't possibly account for this much continued activity.
Some workers who previously might have taken mass transit or carpooled might now be driving alone in an attempt to distance themselves from others, experts say. Public transportation service hours also have been curtailed dramatically.
So, ironically, some people who otherwise wouldn't be driving are because of the crisis.
And though many of us have greatly reduced our travel, we usually can't eliminate it. Activities deemed essential to carrying on daily life include fetching food, going to a doctor's appointment or picking up a prescription. In The Post-ABC News poll, 6 in 10 people said they had stocked up on food and household supplies.
But people were presumably buying groceries and picking up prescriptions beforehand. That accounts for 60 percent of the traffic on the road? Even granting that my typical practice was to run those sort of errands on the way home from work and they now require separate trips, I'm also running them far less often. I typically stopped off for groceries almost every weekday, as a household of six with widely differing dietary habits requires a lot of restocking. Even with seven with a 20-year-old home from a college that's gone virtual, we're making far fewer trips to the store.
Apparently, though, most people are going the opposite route:
Motorists typically feel the most pain during their teeth-gnashing morning and evening commutes. But experts say the vast majority of our driving trips — even before many of us began working from home — are for personal errands.

And when we're on the hunt for often scarce toilet paper, hand sanitizer or the emergency pint of Ben and Jerry's, we're making more of those trips than we otherwise might.

[…]

Another data point hinting at the idea that many motorists are running personal errands: Local roads, used more often for shorter trips rather than long-distance commuting, aren't seeing as big a drop as highways. Traffic on eastbound Interstate 66 heading into the District, for example, has plummeted by 62 percent, according to a Washington Post analysis of state data. That compares with a 45 percent drop on nearby Lee Highway (U.S. Route 29) and a 36 percent reduction on Glebe Road, according to data from the Virginia Department of Transportation.
One wonders if some of it isn't an unintended consequence of anti-hoarding rules. Even before the stay-at-home order, Costco and some of the grocery stores were limiting the number of certain staples one could buy to absurdly low numbers. Trader Joe's was limiting purchases to two of any particular item when my wife went a week or so ago. That's fine for singles and couples but essentially forces those with larger families to make more trips or go to more stores.
Clearly, a lot of this is people simply trying to get out of the house. We're not used to having everyone together all the time without the interruption of school and work.
But it's also obvious that people still aren't taking this pandemic seriously. Despite all the warnings from government officials, I'm still seeing far too much "We're over-reacting! This is no worse than the flu" nonsense. People have stopped going to bars, restaurants, and movies because they've been ordered closed. But too many people are still carrying on their lives as normal, getting together with friends, having playdates for their kids, and the like. And it'll get a lot of people killed unnecessarily.
The good news is that people seem to be traveling less in places with stay-at-home orders and that compliance seems to increase over time (although that may well be curvilinear; there could well be a time when people become less willing to put up with the restrictions). A study published by NYT earlier in the week shows widely differing patterns of compliance.
The DC Metro area only went into full stay-at-home mode in the past week. Compliance is horrendously low right now. But it's much better in the West and Northeast.