Mueller Expands Investigation To Include Obstruction Of Justice
Special Counsel Robert Mueller has expanded his investigation to include the allegation that President Trump may have attempted to obstruct justice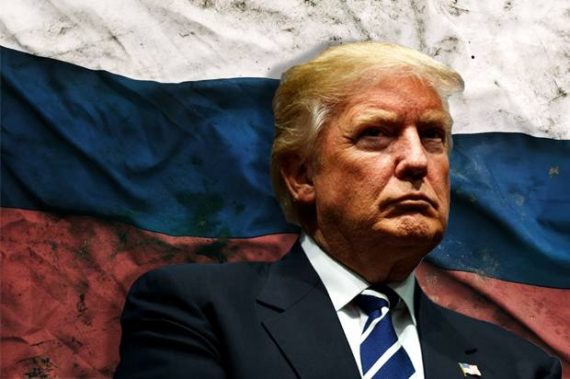 Late yesterday, The Washington Post broke the news that Special Counsel Robert Mueller has expanded his investigation of Russian interference in the election and related issues to include the question of whether or not President Trump has acted to obstruct justice:
The special counsel overseeing the investigation into Russia's role in the 2016 election is interviewing senior intelligence officials as part of a widening probe that now includes an examination of whether President Trump attempted to obstruct justice, officials said.

The move by special counsel Robert S. Mueller III to investigate Trump's conduct marks a major turning point in the nearly year-old FBI investigation, which until recently focused on Russian meddling during the presidential campaign and on whether there was any coordination between the Trump campaign and the Kremlin. Investigators have also been looking for any evidence of possible financial crimes among Trump associates, officials said.

Trump had received private assurances from then-FBI Director James B. Comey starting in January that he was not personally under investigation. Officials say that changed shortly after Comey's firing.

Five people briefed on the interview requests, speaking on the condition of anonymity because they were not authorized to discuss the matter publicly, said that Daniel Coats, the current director of national intelligence, Mike Rogers, head of the National Security Agency, and Rogers's recently departed deputy, Richard Ledgett, agreed to be interviewed by Mueller's investigators as early as this week. The investigation has been cloaked in secrecy, and it is unclear how many others have been questioned by the FBI.

The NSA said in a statement that it will "fully cooperate with the special counsel" and declined to comment further. The office of the director of national intelligence and Ledgett declined to comment.

The White House now refers all questions about the Russia investigation to Trump's personal attorney, Marc Kasowitz.

"The FBI leak of information regarding the president is outrageous, inexcusable and illegal," said Mark Corallo, a spokesman for Kasowitz.

The officials said Coats, Rogers and Ledgett would appear voluntarily, though it remains unclear whether they will describe in full their conversations with Trump and other top officials or will be directed by the White House to invoke executive privilege. It is doubtful that the White House could ultimately use executive privilege to try to block them from speaking to Mueller's investigators. Experts point out that the Supreme Court ruled during the Watergate scandal that officials cannot use privilege to withhold evidence in criminal prosecutions.

The obstruction-of-justice investigation of the president began days after Comey was fired on May 9, according to people familiar with the matter. Mueller's office has taken up that work, and the preliminary interviews scheduled with intelligence officials indicate that his team is actively pursuing potential witnesses inside and outside the government.

The interviews suggest that Mueller sees the question of attempted obstruction of justice as more than just a "he said, he said" dispute between the president and the fired FBI director, an official said.

Investigating Trump for possible crimes is a complicated affair, even if convincing evidence of a crime were found. The Justice Department has long held that it would not be appropriate to indict a sitting president. Instead, experts say, the onus would be on Congress to review any findings of criminal misconduct and then decide whether to initiate impeachment proceedings.
Given all the news that has broken over the past month, the fact that Mueller has expanded his inquiry to include obstruction of justice is hardly surprising. In just the course of the past five weeks, we've seen a pattern of evidence unfold that, at the very least, seems to raise the suspicion that the President and those around him are trying to prevent a thorough inquiry into the events surrounding the 2016 election. It all started, of course with the somewhat surprising announcement on May 9th that Trump had abruptly fired Jame Comey as Director of the F.B.I., a decision that Comey himself didn't even learn about until he saw a news report on cable television. At the time, the White House claimed that Comey's dismissal was due to his handling of the investigation into Hillary Clinton's private email server and her handling of classified information. Soon after the firing, though, it became apparent, though, that there may have been ulterior motives for the decision to fire Comey. Specifically, reports began to filter out that the firing may have been linked to a desire to hinder or halt the Bureau's investigation into ties between Trump campaign officials and the Russian government. Perhaps not coincidentally, Comey had acknowledged was ongoing in testimony just a week before being fired. In a stream of news reports that seemed to drop on a daily basis, the pieces began to fall into place. For example, it was said that President Trump was becoming frustrated with the investigation, something that Trump himself later confirmed. Reports also began to leak out of conversations between Comey and the President regarding Trump's efforts to get the Bureau to at least halt its investigation of Lt. General Michael Flynn, Trump's former National Security Adviser. In response to these reports, Trump made what can clearly be construed as a threat directed at Comey with the implication that there may be 'tapes' of the conversations between the two men.  Next, it was reported that Trump had told the Russian Foreign Minister and Russian Ambassador that he had fired Comey due to the Russia investigation when he met with them in the Oval Office the day after he fired Comey. Since then, there have been additional revelations, including reports that Trump asked Director of National Intelligence Dan Coats and C.I.A. Director Mike Pompeo to get Comey to "back off" the Flynn investigation.  Coats and Pompeo have declined to answer specific questions regarding their conversations with the President, but it is also being reported that Special Counsel Mueller plans to talk to both men and other top intelligence officials that Trump may have spoken to about this matter. Finally, last week Comey himself testified in detail about his conversations with the President and stated that he believed he was fired because of the Russia investigation and the President's efforts to stop the inquiry into links between his campaign and Russia. While all of this is certainly not sufficient evidence to prove anything quite yet, it does seem to at least suggest that the President of the United States was seeking to hobble an investigation that was, at the very least, causing him political problems and making it difficult to advance his agenda. No doubt Mueller, who has a reputation for demanding thorough investigations from his twelve years serving as F.B.I. Director in his own right will investigate this matter as thoroughly as possible.
President Trump reacted to this news today on his favorite communications channel in the manner that you'd expect:
They made up a phony collusion with the Russians story, found zero proof, so now they go for obstruction of justice on the phony story. Nice

— Donald J. Trump (@realDonaldTrump) June 15, 2017
You are witnessing the single greatest WITCH HUNT in American political history – led by some very bad and conflicted people! #MAGA

— Donald J. Trump (@realDonaldTrump) June 15, 2017
Trump's protestations notwithstanding, the idea that this is some kind of "witch hunt" is, of course, absurd. First of all, there has already been enough information made public to make it clear that the Russian government was engaged in an effort to interfere in the 2016 Presidential election. This included both actively engaging in a cyber war that was directed at the Democratic National Committee and Hillary Clinton adviser Tony Podesta and resulted in the leaking of email that was clearly intended to sow chaos on the Democratic side of the campaign. Reports also indicate that there were efforts to hack into the email servers of the Republican National Committee. Additionally, and potentially more ominously, it was reported last week that these same hackers either attempted or succeeded in hacking into the voting systems of at least thirty-nine states. While there's no evidence that those efforts succeeded in tainting the vote in any way, the fact that it even happened is far more alarming than the fact that Debbie Wasserman-Schultz was embarrassed by email leaks that showed how the DNC was putting its thumb on the scale for Hillary Clinton during the campaign.
In addition to that, there appears to be plenty of evidence to call into question the relationship between the Russian government and several people that have been close to Trump and his campaign over the past two years. This includes people such as Lt. General Flynn, Paul Manafort, Carter Page, Roger Stone, and Trump son-in-law Jared Kushner. Additionally, there are a host of unanswered questions regarding alleged financial ties between Trump-owned businesses and Russian financiers with ties to President Putin.
Now, on top of all of that, we have the reports discussed above that seem to indicate that the President was attempting to influence the F.B.I. in its investigation of the other two matters.
To call this a "witch hunt" is, of course, the height of absurdity. Indeed, doing so while at the same time it is being reported that the President has considered firing Mueller makes the allegations of obstruction of justice seem even stronger. Even if Trump wasn't directly aware of or involved any contact with Russian officials, the fact that he may have tried to stop legitimate investigations of those matters is as serious a matter as President Nixon's efforts to cover-up the Watergate break-in despite the fact that he apparently wasn't directly involved in it.
In any case, Trump's tweets obviously aren't going to stop Mueller at this point, and the talk about firing Mueller seems to have ended as soon as it began thanks to near-universal condemndation of the idea from both Republicans and Democrats. Where it leads is anyone's guess. It's clear, though, that this will be hanging over the Trump White House for some time to come.