NBC Cuts Tribute To 7/7 Terrorist Attack Victims From Opening Ceremony Coverage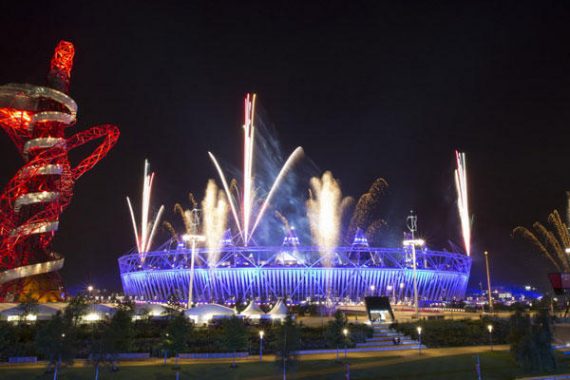 While I generally tend to agree with Kevin Drum that last night's Olympics Opening Ceremonies were, well, bizarre, I think it was pretty bad for NBC to cut from its coverage a memorial to the victims of the July 7, 2005 terrorist attacks in London:
The major transitional element of today's London Olympics opening ceremony was a downtempo performance of adoptive sporting anthem "Abide With Me" by Scottish singer Emeli Sandé. The song and accompanying dance were a tribute to the victims of the 7/7 terror attacks in London that claimed 52 victims days after the 2012 Summer Olympic hosts were named. (It's also been suggested the performance was a memorial to the war dead.)

Regardless, it was a rather significant and emotional moment in the opening ceremony, coming just before the parade of nations—and it wasn't aired in the United States. Instead, viewers were treated to a lengthy and meaningless Ryan Seacrest interview of Michael Phelps. NBC regularly excises small portions of the opening ceremony to make room for commercials, but we've never heard of them censoring out an entire performance—especially to air an inane interview.
NBC's excuse for the incident is pathetic:
 When asked about editing the song-and-dance performance, an NBC Sports spokesman responded in a statement: "Our program is tailored for the U.S. television audience. It's a credit to [opening ceremony producer] Danny Boyle that it required so little editing."
Well, except for the editing you actually did, that is.
You can watch the segment over at Deadspin. NBC should've aired it, it's certainly more important than an inane interview by the inane Ryan Seacrest.