New San Diego Mayor Is A Republican, But Not Exactly A Ted Cruz Republican
Kevin Faulconer proves that Republicans can win in California, but not if they follow the path laid out by the party's far right wing.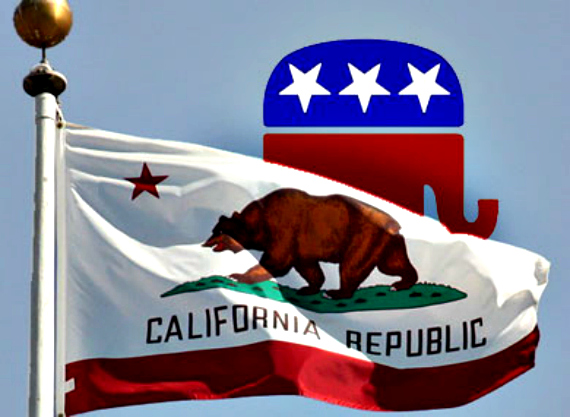 On Tuesday, voters in San Diego voted in a Special Election to select a new Mayor in the wake of the resignation late last year of Bob Filner in the wake of a rash of allegations that he had sexually harassed, and in several case actually sexually assaulted, employees for the City and young women who worked in his office when he was a Congressman. In the end it was the Republican candidate, Kevin Faulconer, who ended up winning the race with 54.5 percent of the vote. While this resulted in many people expressing surprise yesterday, or even suggested that it indicated some kind of anti-Democratic trend developing for 2014, it's worth noting that San Diego has historically been a Republican city. Indeed, of the seven people who have served as Mayor of San Diego stretching over the 43 years from 1971 to today, only two of them have been Democrats. One of those, of course, was Filner, who had previously represented most of the city in Congress, and the other was  a woman named Maureen O'Connor, who served from 1986 to 1992. The longest serving Mayor during that period was a guy named Pete Wilson, who went on to become a Senator from California and then served two terms as Governor of California after serving more than 10 years as San Diego's Mayor. So, at least in its recent history, San Diego has been friendly territory for Republicans and Faulconer's election this week really shouldn't be seen as a surprise but as a return to normal after Filner brief time in office.
While Faulconer may be a Republican, though, David Weigel points out that he's not exactly the kind of Republican you're likely to see on Fox News Channel:
Until Filner won, on the Obama-Biden coattails, Republicans had controlled the mayor's office for a generation—they won every election from 1992 to 2008. Republicans typically took San Diego with moderate candidates, and Faulconer fit the mold. In a party that's grown increasingly skeptical of green initiatives and urban planning, Faulconer took credit for a 24-mile bicycle route, a bike share program, and electric vehicle charging stations. Last year, Faulconer flipped his stance on gay rights and celebrated the demolition of Prop 8. Becoming pro-gay, he told Voice of San Diego, "was the best personal decision for me."
So, Faulconer might be an interesting national figure; he might become a credible statewide candidate in a party that's starved for them.
There have been signs in recent years that California Republicans have been working to reinvent their party in an image that is far different from that projected by the national party, not to mention the conservative talking heads that show up on television and the Internet. This includes being far more open on issues like same-sex marriage and even abortion than you'd expect a Republican to be, and differentiating themselves from the national party when it comes to immigration reform. Given the beating that the California GOP has taken in the last decade or so thanks both to the legacy of Pete Wilson's misguided support for the anti-immigrant Proposition 187 and the relatively disastrous Schwarzenegger years, this isn't entire surprising.
There was a time when California was solidly Republican to the point where it was the linchpin  for GOP domination in the Electoral College from 1968 through 1988, but that hasn't been the case since 1992 when Bill Clinton became the first Democrat to win the state in a Presidential election since Lyndon Johnson. During that time, the GOP was also strong in statewide elections for Governor and the United States Senate. Those days are long in the past, though. If the GOP is going to come back in the nation's largest state, it's going to take more candidates like Faulconer. None of this means that the California GOP is on the verge of a massive comeback, of course. That's going to take a lot more work. However, it seems as though they are taking the steps necessary to make the party more competitive in a state that the GOP really can't afford to ignore forever. More importantly, there are plenty of signs that the nation as a whole is headed in the same direction as California when it comes to thing like social issues, women's issues, and immigration. The hard right Tea Party message may resonate in the Deep South and Mountain West, for now, but it's falling on increasing deaf ears elsewhere, especially in states important on national elections such as Florida, Virginia, and Ohio.  To the extent that California is indicative of how the nation is trending, then it's possible that the California GOP is showing their national party a path to the future that will once again make the state competitive nationwide. The question is whether anyone will listen.