No, It's Not Martial Law, It's Preparedness
No, the Obama Administration is not plotting to nationalize the economy in the name of some "national emergency."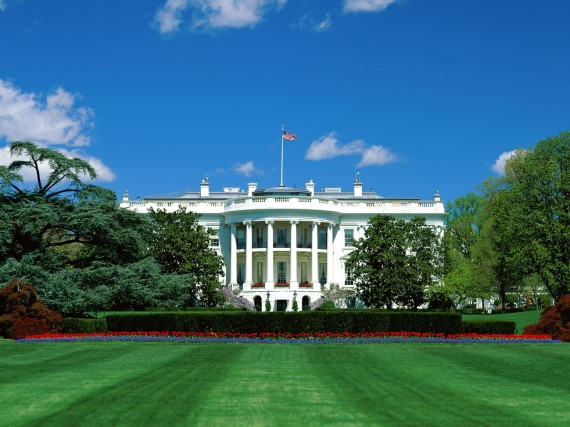 Late on Friday, the Obama Administration released an Executive Order on "National Defense Resources Preparedness." Given the fact that it came out on a Friday afternoon and many people were likely paying attention to college basketball games and St. Patrick's Day-related activities, it's received very little attention in the news media but that hasn't stopped the (mostly conservative) blogosphere from going into panic mode over it, although this was inspired no doubt in no small part due to the manner in which Kenneth Schortgen Jr. describes it in an Examiner piece:
On March 16th, President Obama signed a new Executive Order which expands upon a prior order issued in 1950 for Disaster Preparedness, and gives the office of the President complete control over all the resources in the United States in times of war or emergency.

The National Defense Resources Preparedness order gives the Executive Branch the power to control and allocate energy, production, transportation, food, and even water resources by decree under the auspices of national defense and national security.  The order is not limited to wartime implementation, as one of the order's functions includes the command and control of resources in peacetime determinations.

(…)

The purpose of President Obama signing this new Executive Order is yet unclear, however, it may coincide with information coming out of Israel yesterday that plans for a tactical or strategic strike on Iran are accelerating.  Oil prices in Europe rose over $3 a barrel for Brent crude after the Israeli actions, and US oil prices rose $2 for WTI.

The Obama administration appears to be preparing for a long drawn out war in the Middle East, or at the very least, an expected crisis that will require the need to override Constitutional authority and claim dominion over all resources in the United States under the guise of national defense.  With the rise in Disaster Preparedness growing for both individuals and states leading up to yesterday's Executive Order, the mood of the nation points strongly towards some event or disaster that will require massive preparations on a national as well as local scale.
It all sounds pretty scary, and it wasn't long before the usual suspects were citing this as evidence of some kind of plan for martial law, just as there were people on the left and far-right asserting that George Bush was going to declare martial law and cancel the elections in 2004 and 2008. Considering who it was who was spreading the meme that this was some kind of power grab by the Obama Administration, I wasn't inclined to believe it to begin with. However, once you actually look at the facts (yes, I know, how dare I muddle up a good conspiracy theory with actual facts) it becomes pretty clear that not only is the reaction to this wildly over the top in some corners, but the Executive Order itself is nothing more than a restatement of policy that has been in place in decades and grants no authority to the President or the Cabinet that they don't already have under existing law.
In fact, the EO recognizes that last fact in it's opening statement:
By the authority vested in me as President by the Constitution and the laws of the United States of America, including the Defense Production Act of 1950, as amended (50 U.S.C. App. 2061 et seq.), and section 301 of title 3, United States Code, and as Commander in Chief of the Armed Forces of the United States, it is hereby ordered as follows:
The Defense Production Act has been in effect since the Truman Administration, and authorizes the President to direct private business to allocate resources to national defense as needed in a time of national emergency. Since the end of the Cold War, if not before, the Act has been used primarily to use DOD contracting practices to direct investment in new technologies that would be used for defense purposes, however it still requires the Executive Branch to at least plan for the possibility of allocating resources for national defense in the event of a national emergency in much the same way that rationing was implemented during World War II. Now, fortunately, we have not faced a national emergency of that type in the 50-odd years that the DPA has been in effect but that doesn't mean that such an eventuality, brought about by either international crisis or natural disaster, should not be planned for. Despite that it was released as part of the "Friday Document Dumps" that have become all too common in official Washington, that appears to be all that this Executive Order is about.
As for the Executive Order itself, Ed Morrissey notes that all it really appears to do is update very similar EO's that were issued by President's Reagan and Bush 41, and their Executive Orders appear to do nothing more than mimic Orders issued by Presidents going all the way back to Franklin Roosevelt:
[T]his is almost identical to EO 12919 from 18 years earlier.  Note what this EO specifically orders: identify, assess, be prepared, improve, foster cooperation.  None of these items claim authority to seize private property and place them at the personal disposal of Obama.  What follows after Section 103 are the directives for implementing these rather analytical tasks, mostly in the form of explicit delegations of presidential authority to Cabinet members and others in the executive branch.

Why the update?  If one takes a look at EO 12919, the big change is in the Cabinet itself.  In 1994, we didn't have a Department of Homeland Security, for instance, and some of these functions would naturally fall to DHS.  In EO 12919, the FEMA director had those responsibilities, and the biggest change between the two is the removal of several references to FEMA (ten in all).   Otherwise, there aren't a lot of changes between the two EOs, which looks mainly like boilerplate.

In fact, that's almost entirely what it is.  The original EO dealing with national defense resources preparedness was issued in 1939 (EO 8248) according to the National Archives.  It has been superseded a number of times, starting in 1951 by nearly every President through Bill Clinton, and amended twice by George W. Bush.
Morrissey,  Gabriel Malor and William Jacobson, have all done a very good job of looking at some of the supposedly controversial provisions of the EO and pointing out just how relatively innocuous they really are, so I commend their posts to your attention. Or, you can read the Executive Order for yourself. I did, and quite honestly don't see how anyone could have seen it for anything sinister. Unless, of course, you approach these things assuming that everything is sinister.
There are, perhaps, some issues worth discussing that this EO raises. The fact that the President of the United States is still exercising authority granted during the Korean War and the height of the Cold War is yet another reflection of how power, once assumed by the Imperial Presidency, is never surrendered. The fact that an Executive Order like this was released on a Friday afternoon and has been largely ignored by the traditional media is an indication of just how easy it is for politicians to manipulate the news cycle. And the idea that the government has authority like that described in this document, even only in theory, and that most Americans aren't even aware of it, is a reflection of just how little we know about the things that are done in our name. Those are all legitimate issues, but they go far deeper than this one relatively innocuous Executive Order.