No, We Don't Need To See The President's College Transcripts (Or Romney's Either)
Some blogger wants to pay someone to get Barack Obama's college transcripts. It's time for this silliness to end.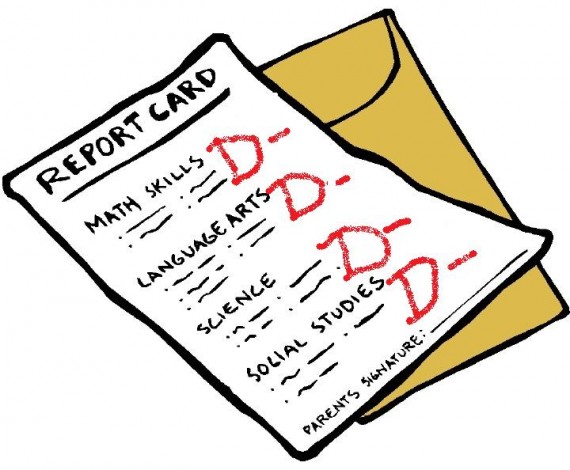 Apparently, some blogger is offering $10,000 for Barack Obama's transcripts from any one of the three colleges he attended, which leads Sarah Hoyt, guest-blogging for Glenn Reynolds at Instapundit, to make this comment:
I think in his vaunted intellectual prowess we're facing a deception of Elizabeth Warren proportions.  But I could be wrong.  Very smart people can be startlingly dumb.  So — Why can't we see the transcripts?
My response to this question is another question, why do we need to see the transcripts? Of what possible relevance are the grades that Barack Obama got at Occidental, Columbia, or Harvard Law School to judging his time in office and whether he deserves to be re-elected? What would it reveal about his Presidency that we don't know? To ask the same question about Romney, what possible relevance to evaluating whether he'd be a good President his grades at Brigham Young University and Harvard (where Romney simultaneously obtained a J.D. and an M.B.A.) could possibly be. It's been 37 years since Mitt Romney finished his college education, and 20 years since Obama finished his, as James Joyner asked back in 2008, isn't there a statute of limitations on the use of college achievements as evidence of achievement? If there's not, there should be.
The common response to the points I'm raising here usually boils down to mentioning the fact that The New Yorker managed to get its hands on George W. Bush's Yale transcripts during the 2000 campaign.  They didn't get them from the Bush campaign and, technically, whoever released them was violating Federal laws regarding the privacy of education records. Several months later, The Washington Post managed to get its hands on Al Gore's education records, again without the consent of the campaign and in apparent violation of Federal law. Supposedly, these transcripts were meant to show that Bush was a lackluster student in college, although what we actually saw was that Bush's grades weren't all that different than Gore's and roughly equivalent to John Kerry's, who authorized the release of his transcripts after the 2004 Election.
Ever since then, there's always been a contingent of people in the media and the pundit class who argue that candidates for President should release their grades. I've never been quite sure what the purpose of this other than the hope that there might be something in there that would embarress the candidate. The fact that there's not likely to be anything in there relevant to the election doesn't seem to matter. In the particular case of Barack Obama, the demand for college transcripts is often pushed by the same people who have spent the last four years demanding to see his birth certificate, often making the erroneous claim that Obama was registered as a foreign student when he was in college, or that there is some admission in the college records that would prove he isn't eligible to be President. For the non-birthers, the demands for transcripts is often linked to the equally erroneous belief that he wasn't properly vetted in 2008. As I noted earlier this month, that's a ridiculous idea:
Barack Obama has been President of the United States for nearly four years now, and he's been on the national scene as either a candidate for President or as President since 2007. The idea that we have no idea who the man is, or that he hasn't been "vetted" is simply an absurd fantasy that partisans are using in what looks for all the world like a desperate effort to find something, anything that they can use against him in the upcoming election.
Even if that were true, though, we get back to my original question — what possible relevance would college transcripts from more than two decades about be to a proper "vetting" of Barack Obama? I can't find any at all.
So, here's an idea. Let's stop demanding anyone's college transcripts and concentrate on things that are actually relevant. Additionally, I'd also advise anyone thinking of taking that blogger up on his offer of a financial reward that they might want to think twice about accepting what amounts to a bribe to violate several state and federal laws covering the privacy of education records.