Nonhierarchical Parties and the Problems of Candidate Selection
American parties are coordination problems with shared branding.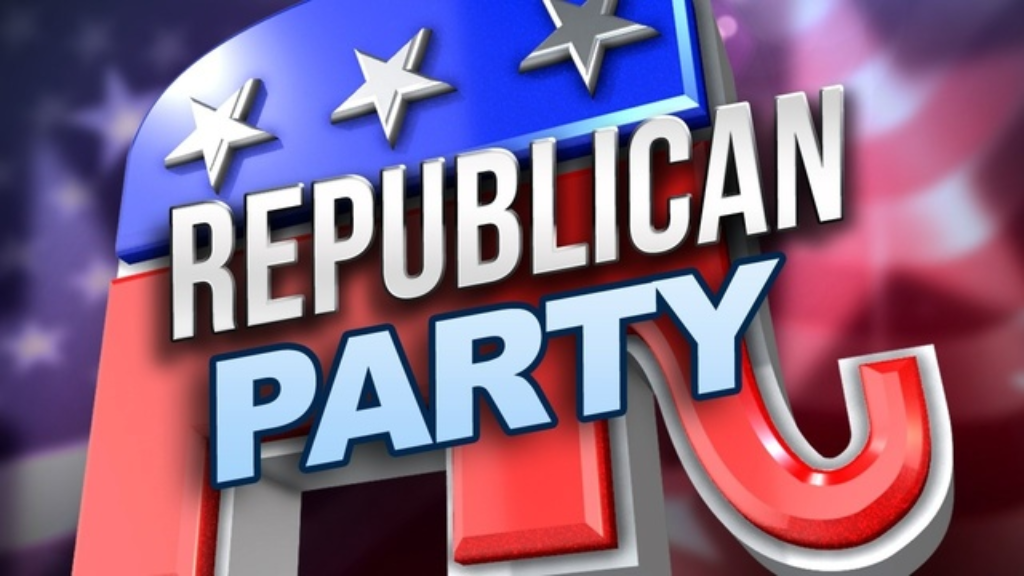 A table-setting disclaimer, of a sort. This post is partly just about what may turn out to be strategic errors of nomination in three US Senate races. The possible results of those errors will make some readers happy (although others, perhaps not). However, the post is really about how poorly our system produces something representative democracy vitally needs: coherent political parties. Not just coherent parties, but ones that nominate people who can actually govern. As such, while I understand that a lot of readers are going to react with the notion that if the primary process may have helped Democrats retain control of the Senate, that makes the primary process good, I would note that in the long run we need both parties to be functional and to nominate people who are serious about governing, even if we disagree about policy outcomes.
I would also stress that while I fully understand that structure alone is by no means the only variable to explain our current party politics, the primary process is very much a major reason why our parties are insufficiently responsive to national needs, and they are very directly (again, not solely, lest I be accused of being overly reductive) culpable for the nationalist, populist, and chaotic turn of the GOP in recent years.
NBC News reports: McConnell says Republicans may not win Senate control, citing 'candidate quality' and I will add that he's not wrong. The choices of primary voters in GA, OH, and PA may have created the conditions under which the GOP could end up barely missing taking over the chamber in mid-terms because of poor candidate selection. (There are also some examples of what might be poor choices for governor in several states as well, but will leave those off of this conversation).
In Pennsylvania, a plurality of primary voters (indeed, only 31.2%) chose political neophyte, quasi-physician, and talk show host Mehmet Oz of New Jersey as their guy.
In Ohio, a plurality of primary voters (32.2%) chose a political neophyte, venture capitalist, and guy who wrote a book that was made into a movie, J.D. Vance.
In Georgia, a large majority (~68%) of primary voters chose a political neophyte, former star running back at the University of Georgia, and fellow who it ends up isn't great at business, parenting, or coherent sentence construction, Herschel Walker.*
While counterfactuals are impossible to prove, I would wager that a different candidate selection process would have rendered a different, and almost certainly more competitive, set of candidates for the Republican Party. (And more importantly, would have nominated people better capable of governing).
Indeed, given the closeness of all three states in 2020, and the pro-Republican nature of the current cycle, the selection of these candidates could be a massive own-goal for the GOP primary electorate. This seems especially true in Ohio, where conditions should favor a Republican win. And we will especially be able to test the hypothesis in Georgia, as it is possible that the Republicans will win the governorship, but lose the US Senate seat–an outcome that would very much indict the nomination of Walker.
But, if you leave party formation and evolution (which in many ways is done via candidate selection) to amateurs, this is the kind of results you get. And note that these guys all got on the ballot because they (amateurs) put themselves on the ballot and because self-selected Republican-identifying voters showed up to choose them (also amateurs). Indeed, I am reminded of my attempt at analogizing party construction and a football team from several years ago: An Analogy on Hierarchy (and the Lack thereof) in Party Behavior.
I am struck by a phrase (emphasized below) in the NBC News piece:
The Republican Party establishment also failed to recruit preferred candidates in other states, like New Hampshire.
What does this mean, the "Republican Party establishment"? It is a collection of elected officials, local and national political influences, donors, and the like. It is not a coordinated group. It is not "the party." It is not even "The Republicans" in any truly coherent fashion. It is a shorthand that can be used in news stories and in talking heads segments to both refer to the aforelisted amalgam of actors who influence these outcomes to a degree while also kind of pretending like it is an organization of centralized well, something.
But it isn't.
Indeed, all of this is often about whether some part of this nebulous "establishment" is willing to pony up a lot of cash. For example, J.D. Vance is being bankrolled by Peter Thiel. In the context of this discussion, Thiel is just another amateur helping make major decisions about our politics, he just has more influence than the other amatuers because he is rich (and certainly not because he is part of some coherent leadership structure within the Republican Party).
All of us, I suspect, have worked on group projects and know how hard it can be to get everyone on the same page. Worse, if you have ever worked in a large organization you know exactly what is it like to have a general goal, and even directives to get that goal done, but ultimately with no clear pathway as to how to make all the parts of the organization work together coherently (especially since the different parts may not all agree on the definition of success). And we all know that if certain sub-sets of the organization have independent budgets, they end up doing their own thing without much coordination. And what if wild-cards from outside your group who claim to affiliate with you could also influence outcomes?
American parties are coordination problems with shared branding.
Now, if all that meant was that a given party would lose some elections because the Dance of the Amateurs produced a bad crop of candidates, that would be one thing. But the stakes are higher than that.
First, as I have noted repeatedly, the degradation of the GOP in recent years is the direct result of this process. From Trump to Boebert to Greene and so forth, the party has been increasingly shaped by the exigencies of the primary system and institutional deficiencies in the system (such as the Electoral College and a large number of uncontested House districts). So, in simple terms, allowing parties to evolve based on the choices of amateurs (and relatively small slices of the population at that) can be a problem for all of us, not just a given party.
Second, for elections to be efficacious, voters need to know what parties stand for. While yes, parties have platforms (written every four years after the primaries have been contested), there is no central way to enforce such a document. Moreover, as I often note, Congressional leadership has limited abilities when it comes to party discipline. Indeed, as we have seen with so-close-to-being-Speaker-he-can-taste-it McCarthy, politically ambitious actors will conform to incentives to get what they want. McCarthy is therefore driven by needing to kowtow to primary voters, and not just in his district because he needs Republican support to be elected Speaker. Hence his private Kevin v. public Kevin routine in regards to January 6th. We get the Mar-a-Lago photo because McCarthy rightly believes that a ton of GOP primary voters across the country wanted to see it.
---
Understand what I am saying and not saying.
I am not saying that more hierarchical parties automatically pick better candidates, but I am saying that their odds of doing so are better.
I am saying that more hierarchical parties, i.e., with some kind of centralized influence over candidate selection,** are more likely to filter out utter neophytes and also produce candidates more focused on governing. At a minimum, such a process would produce a clearer electoral product.
I am not saying that a change in candidate selection avoids bad parties and bad ideologies. I am simply saying that it makes it more clear that those bad ideologies aren't "the fringe" of the party, but are, in fact, the party because deliberate candidate choices were made.*** We need parties that have to take responsibility for the product (so to speak) that they put on the ballot and into positions of power.
To that above point, I realize that a party could be quite coherent and still offer candidates who are bad as governing. Coherence does not automatically lead to good outcomes. But coherence should make it clearer to voters what they are, or are not, voting for. Our current system allows a fringe neophyte to get dawn the mantle of old, established parties that have a way of laundering their problematicness.****
I am definitely saying that using primaries to nominate candidates means that the central party, such as it is, cannot effectively define itself, but gets defined by the nominees that the primaries produce. Events which are, as I constantly note, low-turnout affairs often driven by the more fringe portions of a party and especially susceptible to name recognition over policy debates (often driven by who has the most money to spend to get their name out into the public sphere).
And while it may be that the GOP is hoisted on its own petard this electoral cycle, which may cause it to lose its chance at controlling the Senate, the reality is that we are allowing the formation of parties, and therefore those who control our government, via a very precarious process.
Let me conclude that while the poor quality of Oz, Vance, and Walker may lead to their defeats, let me also not that they all three could very well be US Senators in January of 2023. And while I fully understand that such an outcome would make Republicans happy, the reality is that electing a bunch of hack celebrities to the Senate of the United States isn't good for the country.
---
*I will confess that that litany at the end feels a bit mean, which is not the intent. Because while it may sound mean, it is simply a recitation of facts. And, more importantly, for this piece, these are facts that directly bear on his quality as a candidate. His lies about his business success and acumen are a problem. The fact that he has been revealed to have multiple out-of-wedlock children while talking bug about fathers staying with their kids is a huge problem. And the fact that he really cannot coherently talk about much of anything is a problem (especially if you compare him to the highly eloquent Senator Warnock, his opponent). There is little doubt that Walker's football career goes a long, long way in Georgia. He is a legend, and his prowess on the field cannot be denied. But that one massive positive does not balance the scales. (And I haven't even mentioned his history of mental illness, abuse, and the fact that he seems to have been living in Texas and not GA).
**Getting into what option might exist is a whole other topic. But I will stress that our current system is as close to open, self-nomination as you can get and still have some party structure involved. I am suggesting, at a minimum, that there needs to be some amount of centralized vetting of candidates, if not simply elite-level selection. I do think, as I have argued for years, that such a change would likely foster real third-party activity because it would take away the currently very easy route of just running in the D or R primary as entry into electoral politics.
***So, for example, the GOP leadership in Congress can pretend like it isn't their fault that some QAnon types were elected. After all, that is who the voters nominated and elected, so it's their fault, not ours! And it allows people like McCarthy to pretend like he doesn't even know what this faction of his own party is. The primary system allows for plausible deniability because no one is specifically responsible for candidates.
****Put another way: Mehmet Oz (R) is guaranteed a certain number of votes in November. But Dr. Oz (OzParty) isn't. Same dude, same campaign, same office. Being the R makes him a "serious candidate" but if he was running around as the OzParty candidate, he would be treated as a sideshow.