Normalizing Political Violence
In their censure of Cheney and Kinzinger the GOP wants to rewrite history.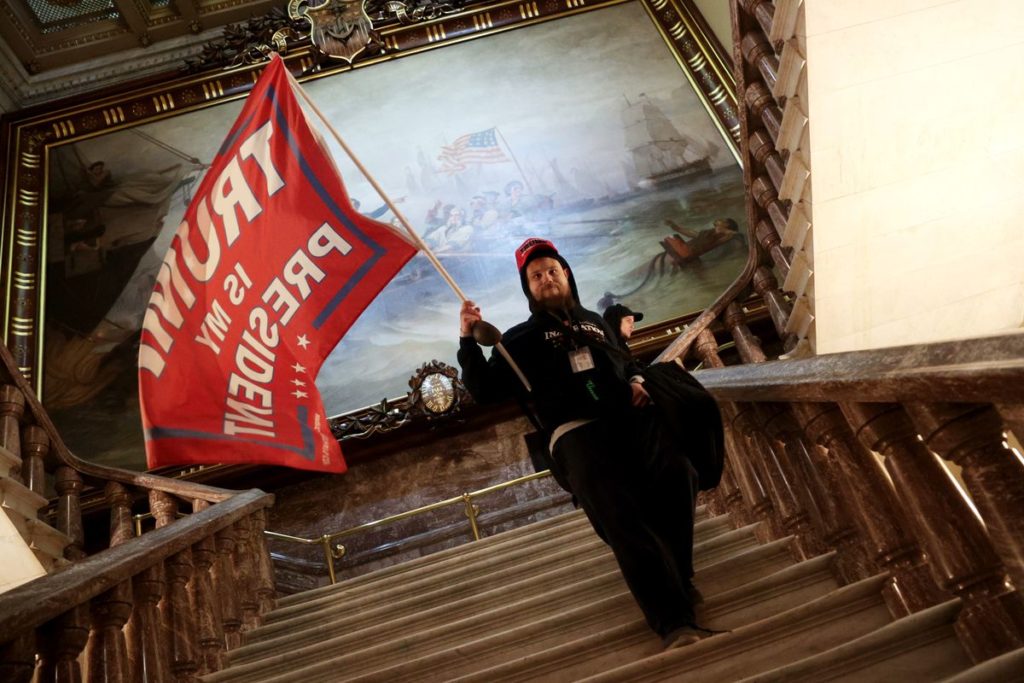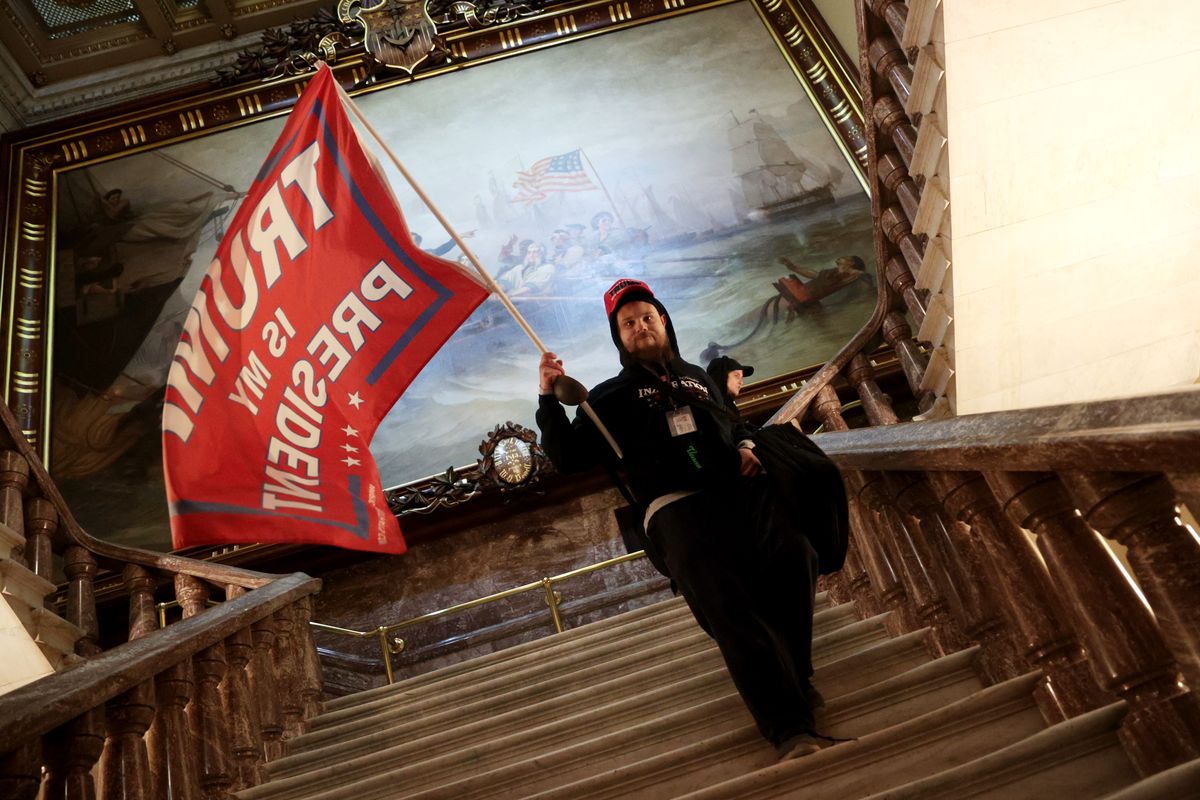 A clause in the Republican National Committee's censure of Representatives Liz Cheney (R-WY) and Adam Kinzinger (R-IL) explicitly classifies the 1/6 investigation thusly: "a Democrat-led persecution of ordinary citizens engaged in legitimate political discourse."
This is stunning.
To be clear: the committee in question is investigating the insurrectionist riot that took place on the grounds of the US Capitol wherein a mob disrupted the formal process of counting the electoral votes.
It was decidedly not "legitimate political discourse" and to attempt and recast it as such is to valorize a violent disruption of a constitutional process. This is not hyperbole; it is an empirical description of what happened on that day.
This is one of our two (and we only have two) viable political parties describing, in an official document, the events of January 6, 20121 as I fear must repeat, "legitimate political discourse."
This is damaging to the very fabric of democracy. It is a set of Republican leaders deciding that because there could be negative political fallout from a thorough investigation of political violence aimed at the US Congress during a constitutionally mandated procedure that they would rather redefine (that is, lie about) the events of 1/6.
There is no fidelity to the truth here.
There is no allegiance to democratic discourse.
It is worth remembering that the events of that day were clearly violent and full of illegality. Further, they were bad enough that Fox News personalities were sending texts to Trump administration officials begging them to get Trump to call off the mob. The events were bad enough that many GOP politicians and allies attempted to immediately try and deflect any association with their supporters by claiming the violence was from Antifa.
Moreover, people like Lindsay Graham and Kevin McCarthy initially were so shaken that they condemned the mob and Trump himself. Now, all of that is to be memory-holed and Cheney and Kinzinger are to be censured for participating in an investigation of the events of that day after GOP leadership decided that they wanted nothing to do with any kind of actual fact-finding about those events. I would remind us all that the Senate GOP filibustered legislation to create a bipartisan commission to study that day.
This is a further shameful, distrurbing, and reckless act by the Republican Party as it relates to January 6th.
Also, for the record, let me remind again:
It has become cliché to talk of gaslighting, but this ongoing attempt to try and make us all forget the events of 1/6/21 feels like gaslighting in the extreme.
And statements like this one are just more dissembling (via the NYT):
"Liz Cheney and Adam Kinzinger crossed a line," Ronna McDaniel, the Republican National Committee chairwoman, said in a statement. "They chose to join Nancy Pelosi in a Democrat-led persecution of ordinary citizens who engaged in legitimate political discourse that had nothing to do with violence at the Capitol."
But, as the NYT report notes in regards to McDaniel's attempt to parse:
the censure, which was carefully negotiated in private among party members, made no such distinction, nor is the House committee investigating the attack examining any normal political debate. It was the latest and most forceful effort by the Republican Party to minimize what happened and the broader attempt by Mr. Trump and his allies to invalidate the results of the 2020 election. In approving it and opting to punish two of its own, Republicans seemed to embrace a position that many of them have only hinted at: that the assault and the actions that preceded it were acceptable.
And, I would note, her Ms. McDaniel's uncle sees the censure for what it is:
Senator Mitt Romney, Republican of Utah, wrote on Twitter, "Shame falls on a party that would censure persons of conscience, who seek truth in the face of vitriol. Honor attaches to Liz Cheney and Adam Kinzinger for seeking truth even when doing so comes at great personal cost."
These are decidely difficult times for American democracy.