Still the Party of Trump
The disgraced loser remains as popular as ever with his base.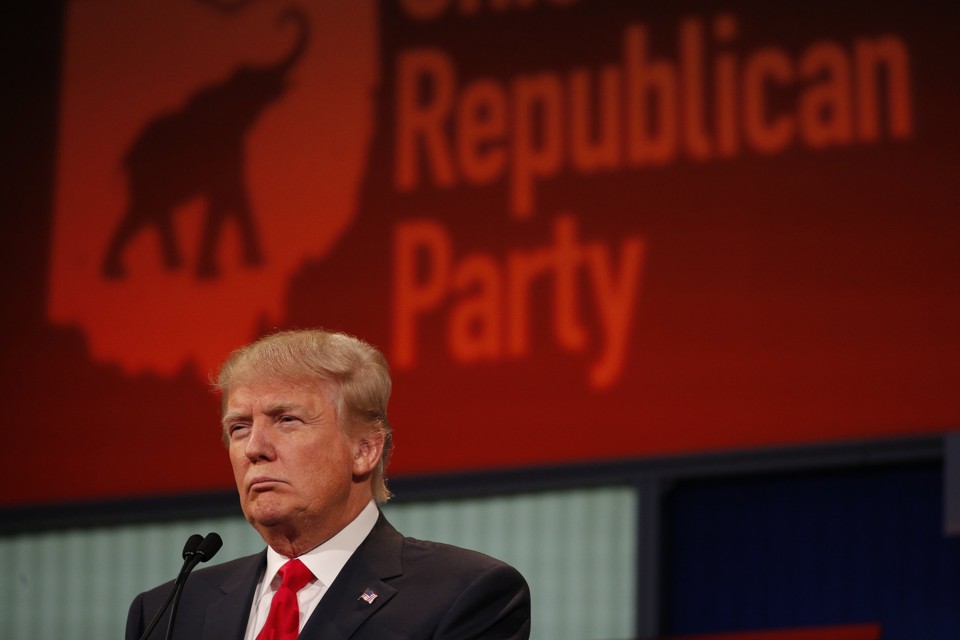 The juxtaposition of stories at the aggregator memeorandum this morning tells the sad story of the current state of the Republican Party. The biggest one trending is Reid Epstein's New York Times report titled "Adam Kinzinger's Lonely Mission."
As the Republican Party censures, condemns and seeks to purge leaders who aren't in lock step with Donald J. Trump, Adam Kinzinger, the six-term Illinois congressman, stands as enemy No. 1 — unwelcome not just in his party but also in his own family, some of whom recently disowned him.

Two days after Mr. Kinzinger called for removing Mr. Trump from office following the Jan. 6 riot at the Capitol, 11 members of his family sent him a handwritten two-page letter, saying he was in cahoots with "the devil's army" for making a public break with the president.

"Oh my, what a disappointment you are to us and to God!" they wrote. "You have embarrassed the Kinzinger family name!"

The author of the letter was Karen Otto, Mr. Kinzinger's cousin, who paid $7 to send it by certified mail to Mr. Kinzinger's father — to make sure the congressman would see it, which he did. She also sent copies to Republicans across Illinois, including other members of the state's congressional delegation.

"I wanted Adam to be shunned," she said in an interview.

A 42-year-old Air National Guard pilot who represents a crescent-shaped district along the Chicago's suburbs, Mr. Kinzinger is at the forefront of the effort to navigate post-Trump politics. He is betting his political career, professional relationships and kinship with a wing of his sprawling family that his party's future lies in disavowing Mr. Trump and the conspiracy theories the former president stoked.

Mr. Kinzinger was one of just three House Republicans who voted both to impeach Mr. Trump and strip Representative Marjorie Taylor Greene of Georgia from her committee posts. During the House impeachment debate, he asked Democrats if he could speak for seven minutes instead of his allotted one, so that he could make a more authoritative and bipartisan argument against the president; the request was denied.

He has taken his case to the national media, becoming a ubiquitous figure on cable television, late-night HBO programming and podcasts. He began a new political action committee with a six-minute video declaring the need to re-format the Republican Party into something resembling an idealized version of George W. Bush's party — with an emphasis on lower taxes, hawkish defense and social conservatism — without the grievances and conspiracy theories that Mr. Trump and his allies have made central to the party's identity.
Every related story reinforces the loneliness of Kinzinger's mission:
The Republican Party just lost a presidential election by 7 million votes, lost control of the Senate, and remained in the minority in the House. It managed to lose Georgia in not only the presidential election but in two Senate runoffs where it had every advantage except for a maniacal leader who seemed to do everything in his power to had the election to the opposition party.
And that's to say nothing of monumental malfeasance in handling a global pandemic, in which we've lost more American lives in a year than in the entirety of World War II.
Yet, the handful of Republican leaders who have demonstrated the integrity to call out his outrages and hold him accountable are the ones being punished.
That Trump nonetheless has this level of support is simply astounding. It's hard to see how a normal, competitive political party emerges from this mess any time soon.