NYT: The President is Not Above the Law
The Editorial Board of the Newspaper of Record urges Congressional Republicans to steady themselves for a constitutional crisis.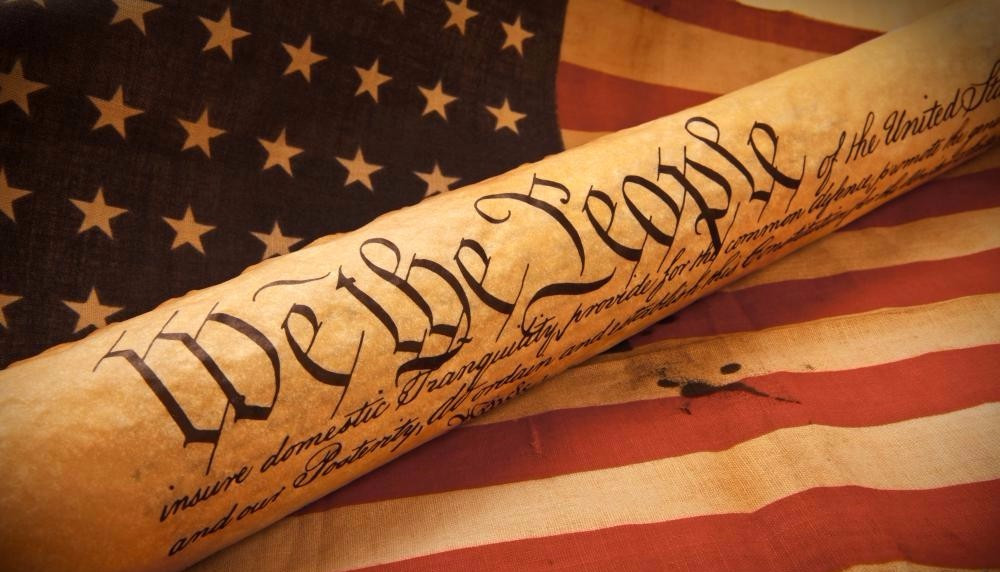 The New York Times Editorial Board has issued a full-page editorial with the stark headline "The President is Not Above the Law." After a long prologue about the 1999 impeachment of Bill Clinton, they declare:
News reports point to a growing possibility that President Trump may act to cripple or shut down an investigation by the nation's top law-enforcement agencies into his campaign and administration. Lawmakers need to be preparing now for that possibility because if and when it comes to pass, they will suddenly find themselves on the edge of an abyss, with the Constitution in their hands.

Make no mistake: If Mr. Trump takes such drastic action, he will be striking at the foundation of the American government, attempting to set a precedent that a president, alone among American citizens, is above the law. What can seem now like a political sideshow will instantly become a constitutional crisis, and history will come calling for Mr. Hatch and his colleagues.
I'm not convinced they are right here. While the President is very much not above the law, both the Constitution itself and the laws in question make it clear that he has the authority to fire Executive Department employees who aren't civil servants. While a hypothetical firing of Rod Rosenstein or even Robert Mueller would be problematic, they wouldn't in and of themselves trigger a constitutional crisis.
That said, the Board is right in their implication that the ball would then be in the court of Congressional Republicans.
But if the president does move against the investigators, it will be up to Congress to affirm the rule of law, the separation of powers and the American constitutional order.
Again, while firing Rosenstein and/or Mueller to obstruct an investigation into his own wrongdoing would very much be a violation of norms of the sort Steven Taylor highlighted yesterday, it wouldn't be a separation of powers issue. Rosenstein and Mueller are employees of the Executive branch and Trump is the nation's Chief Executive. It would, however, arguably constitute obstruction of justice.
So, the NYT is absolutely right when it continues:
The miserable polarization and partisan anger that have been rising in American life for decades will hit a new crescendo, and that will present congressional Republicans with a heavy burden indeed.

Many of them are not fans of this president. Republicans used to warn the nation about Mr. Trump openly, back when they thought they could still protect their party from him. Here's a short sampling: "malignant clown," "national disgrace," "complete idiot," "a sociopath, without a conscience or feelings of guilt, shame or remorse,""graceless and divisive," "predatory and reprehensible," flawed "beyond mere moral shortcomings," "unsound, uninformed, unhinged and unfit," "a character and temperament unfit for the leader of the free world," "A bigot. A misogynist. A fraud. A bully." Some still say these sorts of things, albeit anonymously. Just last week, one of the president's defenders in Congress told a conservative columnist, "It's like Forrest Gump won the presidency, but an evil, really [expletive] stupid Forrest Gump."

Yet if Mr. Trump goes after Mr. Mueller or Mr. Rosenstein, even Republicans who have misgivings about the president might be inclined to fall into line. They may resent what feels like an endless investigation, one that is endangering their agenda; or they may resent partisan attacks on Mr. Trump. Such frustrations — like ones Democrats vented when Mr. Clinton was in investigators' sights — are certainly understandable. Republicans may also find themselves tempted by the political running room they would have with the investigation ended and the three branches of government under their control.

Maybe — and this is the scariest contingency to contemplate — Republican leaders would calculate that with their support, or mere acquiescence, Mr. Trump could get away with it. The overwhelming majority of Americans, including most Republicans, want Mr. Mueller to keep his job, and perhaps a groundswell of revulsion at unchecked presidential power would follow any action against the special counsel. But many Americans, weary of the shouting in Washington, might dismiss the whole thing as another food fight. We can be fairly certain that the pressure on Republican lawmakers from the minority of Americans who support Mr. Trump, as well as from the likes of Fox News and Sinclair, would be intense.

Of course, it's when overriding your principles is the easy thing to do that you have an urgent responsibility, and opportunity, to demonstrate that you have some.
'While there has been a smattering of spine from Republicans in Congress it has been almost exclusively from those on the way out. Like it or not, Trump remains very popular with the Republican base and standing up to him to the level of serious impeachment talks would be bold, indeed.
The editorial led with the Lewinski scandal and, of course, obstruction of justice was indeed one of the articles of impeachment passed by the House against Bill Clinton on a near-party line vote. Eighteen Senators remain from those days, all but two of whom voted along party lines. That doesn't exactly bode well for putting party above country in an even more politically charged environment almost two decades later.
Indeed, given the embarrassing lengths that Congressional Republicans have gone to in order to back Trump, it's just about inconceivable that they'd impeach him simply for firing investigators. Realistically, absent radically more information than is publicly available now, it's just not going to happen.
That might change come January if Democrats take back the House. But, of course, the prospect that a Democratic House means the impeachment of a Republican president helps motivate Trump's base to turn out to support him in November.