Obama Administration Invokes "State Secrets" Defense In Assassination Lawsuit
The Obama White House is asserting that the President has the authority to issue assassination orders against American citizens, and that no Court has the authority to review his decision. If that doesn't worry you, it should.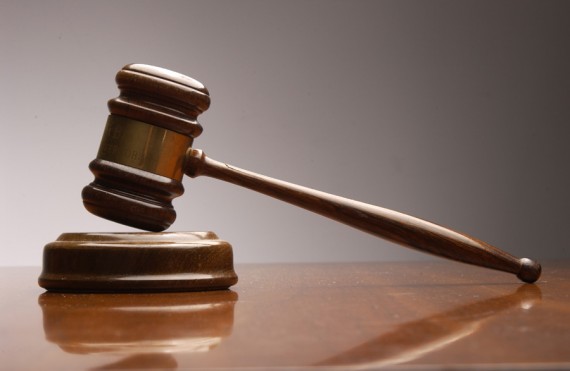 The Obama Administration has invoked a controversial legal doctrine in an effort to dismiss a lawsuit over it's announced policy marking Anwar al-Aulaqi as a target for assassination:
The Obama administration urged a federal judge early Saturday to dismiss a lawsuit over its targeting of a U.S. citizen for killing overseas, saying that the case would reveal state secrets.

The U.S.-born citizen, Anwar al-Aulaqi, is a cleric now believed to be in Yemen. Federal authorities allege that he is leading a branch of al-Qaeda there.

Government lawyers called the state-secrets argument a last resort to toss out the case, and it seems likely to revive a debate over the reach of a president's powers in the global war against al-Qaeda.

Civil liberties groups sued the U.S. government on behalf of Aulaqi's father, arguing that the CIA and the Joint Special Operations Command's placement of Aulaqi on a capture-or-kill list of suspected terrorists – outside a war zone and absent an imminent threat – amounted to an extrajudicial execution order against a U.S. citizen. They asked a U.S. district court in Washington to block the targeting.

In response, Justice Department spokesman Matthew Miller said that the groups are asking "a court to take the unprecedented step of intervening in an ongoing military action to direct the President how to manage that action – all on behalf of a leader of a foreign terrorist organization."

Miller added, "If al-Aulaqi wishes to access our legal system, he should surrender to American authorities and return to the United States, where he will be held accountable for his actions."

In a statement, lawyers for Nasser al-Aulaqi condemned the government's request to dismiss the case without debating its merits, saying that judicial review of the pursuit of targets far from the battlefield of Afghanistan is vital.

"The idea that courts should have no role whatsoever in determining the criteria by which the executive branch can kill its own citizens is unacceptable in a democracy," the American Civil Liberties Union and Center for Constitutional Rights said.
Not surprisingly, Glenn Greenwald is not pleased:
What's most notable here is that one of the arguments the Obama DOJ raises to demand dismissal of this lawsuit is "state secrets":  in other words, not only does the President have the right to sentence Americans to death with no due process or charges of any kind, but his decisions as to who will be killed and why he wants them dead are "state secrets," and thus no court may adjudicate their legality.
Greenwald's sentiments were echoed earlier this year by Kevin Williamson at National Review, who was one of the few voices on the right who asked that people stop and think about this for a second:
I hate to play the squish, but am I the only one who is just a little bit queasy over the fact that the president of the United States is authorizing the assassination of American citizens? Andy writes that this is "obviously the right call." I might be persuaded that this is, in fact, the right call. But obviously? No hesitation there? It seems to me that the fact of U.S. citizenship ought to be a bright line on the political map.

Surely there has to be some operational constraint on the executive when it comes to the killing of U.S. citizens. It is not impossible to imagine a president who, for instance, sincerely believes that Andy McCarthy is undermining the Justice Department's ability to prosecute the war on terror on the legal front. A government that can kill its citizens can shut them up, no? I ask this not as a legal question, but as a moral and political question: How is it that a government that can assassinate Citizen Awlaki is unable to censor Citizen McCarthy, or drop him in an oubliette? Practically every journalist of any consequence in Washington has illegally handled a piece of classified information. Can the president have them assassinated in the name of national security? Under the Awlaki standard, why not?

Odious as Awlaki is, this seems to me to be setting an awful and reckless precedent.
Indeed it does. The idea that any President can decide, essentially on his own, that an American citizen should be subject to an order of assassination without any due process is one that should concern everyone. Certainly, there are situations where killing an American citizens would be permissible — stopping someone from committing an imminent terrorist attack and death on the battlefield are two instances that come to mind. However, this seems to me to go far beyond that situation and essentially grants to the Executive Branch the unchecked power to sign death warrants when the President believes it to be necessary for national security. That's so far beyond what the broad outlines of Article II of the Constitution intended the Presidency to be that it arguably creates an entirely new, and far different, institution that exists outside the law.
Greenwald leaves us with the walk-away question:
If the President has the power to order American citizens killed with no due process, and to do so in such complete secrecy that no courts can even review his decisions, then what doesn't he have the power to do?
Good question.