Obama Best Democratic President Since LBJ?
How do President Obama's accomplishments stack up from a liberal standpoint?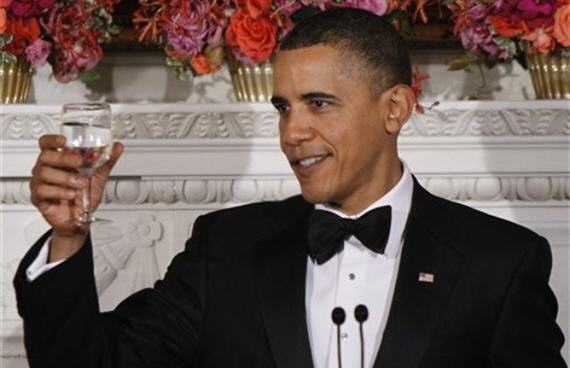 Kevin Drum assesses President Obama's record in light of yesterday's passage of financial regulatory reform:
Here's the good news: this record of progressive accomplishment officially makes Obama the most successful domestic Democratic president of the last 40 years. And here's the bad news: this shoddy collection of centrist, watered down, corporatist sellout legislation was all it took to make Obama the most successful domestic Democratic president of the last 40 years. Take your pick.

In any case, I think this probably marks the end of Obama's major legislative agenda. I don't give Congress much chance of passing a climate bill, and after the midterms the Democratic majority will either be gone or significantly reduced, making large-scale legislation just about impossible.
I tend to agrees.  The only significant domestic initiative I could see passing at this stage is some sort of regulatory correction in light of the BP oil spill disaster, and even that's likely to be relatively modest.
But, yes, Obama has moved the dial much more than Bill Clinton or Jimmy Carter, the only other Democratic presidents since Richard Nixon took office in 1969.    The former was a very effective president for the middle four years or so of his administration and the latter something of a failure, but neither were liberal firebrands and, more importantly, neither of them had the sort of crises to leverage that Obama has.
For comparison, though, go back to the Democrat before Nixon:   Lyndon Johnson was much more successful at moving the country in a progressive direction, what with the Great Society programs, the Civil Rights Act of 1964, and the Voting Rights Act of 1965.   That simply blows away health insurance reform, financial regulatory reform, and the stimulus boondoggle.    LBJ's reforms were not only more significant but more cost effective.