Obama vs. Romney: Experience Factor
Joe Biden says we can't afford a president who has to learn foreign policy on the job.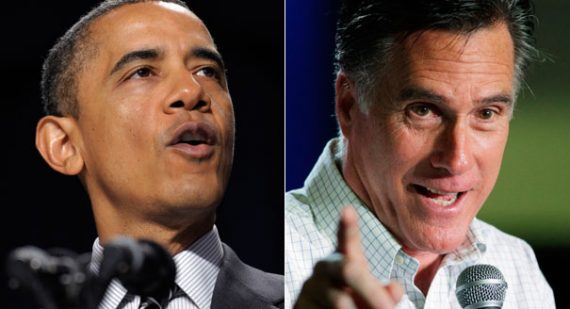 Lost amid juvenile jokes about his declaration that "the president has a big stick" is Joe Biden's larger argument that we can't afford to turn our foreign policy to Romney because he's a neophyte who admits that he's no expert in foreign policy. In response to Romney's declaration that he'd turn to the State Department and others for advice because a president "is not a foreign policy expert," Biden harrumphed, "That kind of thinking may work for a CEO but it will not and cannot work for a president. And it will not work for a commander in chief."
But, of course, Romney is a veritable Henry Kissinger compared to the Barack Obama we elected in 2008. Hell, just running the 2002 Olympics gives him more foreign policy experience than Obama had coming in to the Oval Office. As it turns out, it doesn't much matter. Obama committed a ridiculous number of minor gaffes in his handling of foreign affairs early on and his administration continues to botch the roll-outs of otherwise well-crafted policy decisions. But he's done a good job of managing key decisions, even in cases (like the Libya intervention) where I disagree with them.
As I noted many times last cycle, the résumés of presidential candidates doesn't seem to matter. Previous experience doesn't tell us much about how they'll perform in office.
Only 40 men have been president, fewer still in the modern era. I'm not sure we can pinpoint what the best preparation is. We've had lousy presidents and good ones who have come up from the vice presidency, the Congress, the cabinet, governorships, and the military. Obama has almost exactly the same political resume as Abraham Lincoln, almost universally considered among the greats and Edwards has about as much experience as John Kennedy. (Insert your own Lloyd Benson joke here.)
Further, while they tell pollsters otherwise, previous experience for presidential candidates doesn't seem to be a big factor in how people vote. Obama was almost certainly the least experienced candidate in the 2008 field; he beat all of them because people gravitated to his charm, wit, intellect, and coolness under pressure.
Additionally, it's worth pointing out again to Republicans that "community organizer" jokes aren't going to work this cycle. However effective they were with swing voters last go-round–obviously, not effective enough–the Obama of 2012 is easily the candidate with the most presidential experience. As I noted almost two years ago,
It's true that Obama took office with less executive experience than any recent president.  All the presidents in my lifetime (that is, starting with Lyndon Johnson) had been either Vice President or a state governor.

But Obama is now President of the United States and has been for 17 months as of noon today.  At some point, that starts to add up to real executive experience.   Certainly, come the 2012 campaign, he'll have more relevant experience than any conceivable candidate the Republicans can offer:  almost four years in the very office being contested!
So, another line of attack might be more effective.
UPDATE: Daniel Larison disagrees with my premise, declaring that, "There's no question that Obama's foreign policy experience in 2007-08 was very minimal. A few years on the Senate Foreign Relations Committee and a good working relationship with Dick Lugar were not terribly impressive qualifications" but "Romney and his supporters can't deny is that he has even less foreign policy experience than Obama did four years ago."
Let's not pretend that Obama was actually attending sessions of the Foreign Relations Committee. He started campaigning for president roughly five minutes after being sworn in as a senator. He was an absolute neophyte on foreign affairs and executive management.
Exaggerations by the likes of Palin notwithstanding, governors do have some modicum of relevant foreign affairs experience, at least on matters of trade promotion. And, yes, running the Olympics does involve dealing with a rather unwieldy, corrupt IGO.
Romney 2012 and Obama 2008 were both unqualified by resume to be the Decider in Chief. But, as other commenters have noted, that's been the exception rather than the rule of late. And, as noted in the post, it doesn't much seem to matter: we've had very good presidents who came into office seemingly untested and very poor ones with impressive backgrounds.
But, again, Obama 2012 isn't Obama 2008. He's been president for three-and-a-half years now. One can attack his record; it's hard to attack his experience.