Ohio Primary Tightens After Romney's Michigan Win
Not surprisingly, the race in the Buckeye State is tightening.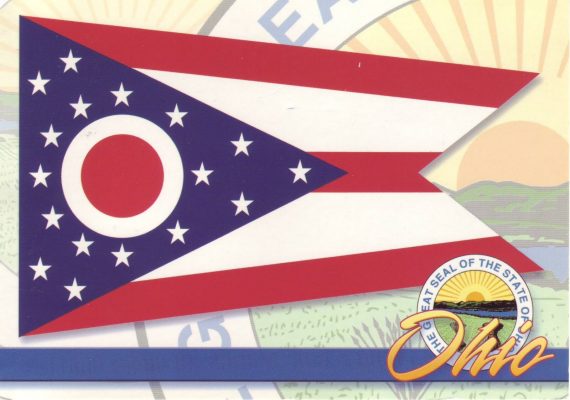 It seems to have been decided that the biggest prize next Tuesday is the Ohio Republican Primary. Rick Santorum is likely to do well in Oklahoma and Tennessee, Newt Gingrich looks good in Georgia at the moment, and Mitt Romney seems likely to pick up Virginia, Massachusetts, and the caucus states. So that leaves the Buckeye State.  For several weeks now, Rick Santorum has been mirroring his rise in the national polls with a rise to the top in the polls in Ohio. Now that campaigning there has started in earnest though, and the impact of Mitt Romney's Michigan win has started to sink in, things are starting to change and the race is starting to tighten significantly.
First up, we've got a new Quinnipiac poll showing Santorum ahead of Romney by only four points, which is within the poll's margin of error:
The Republican presidential face-off in Ohio is too close to call as former Pennsylvania Sen. Rick Santorum has 35 percent of likely Republican primary voters to former Massachusetts Gov. Mitt Romney's 31 percent, according to a Quinnipiac University poll released today.

This compares to a 36 – 29 percent Santorum lead in a February 27 survey by the independent Quinnipiac (KWIN-uh-pe-ack) University poll, the day before the hotly-contested Michigan primary.

In today's survey, former House Speaker Newt Gingrich has 17 percent, with 12 percent for Texas U.S. Rep. Ron Paul. Among voters who name a candidate, 34 percent say they still might change their mind by Tuesday.

Santorum leads Romney 34 – 28 percent among men and 37 – 33 percent among women, 40 – 27 percent among self-described conservatives and 42 – 25 percent among Tea Party members. Romney leads Santorum 46 – 26 percent among self-described moderates.

"At this point, the Buckeye State is too close to call and is clearly a two-man race between Sen. Rick Santorum and Gov. Mitt Romney," said Peter A. Brown, assistant director of the Quinnipiac University Polling Institute. "A third of the electorate say they still might change their mind. With five days until Super Tuesday, they certainly will be exposed to enough negative television ads to provide fodder for those who might want to switch – or switch off."
One thing worth noting about the Quinnipiac poll is that it was conducted over a multi-day period that started on Tuesday, before Mitt Romney was declared the winner in Michigan. As Ed Morrissey notes, it would be interesting to see the day-by-day breakdown of polling results to see if there was a significant change in support for Romney and/or Santorum in the wake of the Michigan results. Unfortunately, Quinnipiac doesn't usually provide this kind of information so we'll have to wait for additional polling to see if Tuesday night was the start of a trend in Romney's favor that could results in putting the Buckeye State in his column and another nail in the coffin of the Santorum campaign.
Part of that question may be answered by a new poll from Rasmussen which shows the race down to two points between Romney and Santorum:
The Republican Primary race in Ohio is one of the biggest prizes on Super Tuesday, and it's now a tossup.

The latest Rasmussen Reports telephone survey of Likely Primary Voters in Ohio, taken last night, shows former U.S. Senator Rick Santorum attracting 33% of the vote and Mitt Romney earning 31%. That's a significant tightening of the race. Two weeks ago,  Santorum led Romney by 18 percentage points.

Former House Speaker Newt Gingrich is now in third place with 15% of the vote, and Texas Congressman Ron Paul runs last with 11% support. Two percent (2%) prefer another candidate, and eight percent (8%) remain undecided. (To see survey question wording, click here.)

If it's a two-man race, Santorum and Romney are tied at 43% each. That, too, represents a huge change. Two weeks ago, Santorum led Romney by 28 points in a head-to-head matchup in Ohio.

Romney's gains in Ohio mirror his surge nationwide following victories Tuesday in the Arizona and Michigan primaries. The former Massachusetts governor now leads Santorum among Likely GOP Primary voters nationwide by a 40% to 24% margin. 
This poll was conducted last night and arguably represents a more accurate reflection of the impact of Romney's Michigan win and, as noted, his surge in the national polls (in addition to Rasmussen national poll, Romney has also surged in the Gallup tracking poll). If it's an accurate reflection of where the Ohio race no stands then what we've likely got here is Romney surging while Santorum slips, or at least go flat. Additionally, Romney is being aided by the fact that Ohio Republicans seem to be focused primarily on picking the guy most likely to win:
Regardless of who they support, 70% of GOP primary voters in Ohio now expect Romney will win the party's nomination. Only 16% believe Santorum will emerge victorious.

Forty-five percent (45%) see Romney as the strongest general election candidate against President Obama. Twenty-five percent (25%) see Santorum as the strongest potential challenger, and 16% believe Gingrich will be the best.

Given a choice, 49% in Ohio say it's more important to find a candidate who can beat Obama, while 42% prefer someone who does the best job representing Republican values. Santorum leads by 27 among those who are looking for someone to represent GOP values, while Romney leads by 19 among those who see electability as most important.
All of this works to Romney's advantage, of course. Also working to his advantage is the fact that he's already outspending all of his opponents combined in the Buckeye State and that, as I noted earlier this week, Santorum doesn't even have a full slate of delegates in the state, meaning that no matter how well he does on Tuesday he will lose out on delegates from at least three of the state's Congressional Districts. We'll need to see more polling on this, but right now it looks like Ohio is going to go down to the wire and that the momentum is on Romney's side.