Once Again, There Are No Good Options In Syria. So Let's Not Do Anything At All.
The United States can't do any good in Syria, but we can do a lot of bad.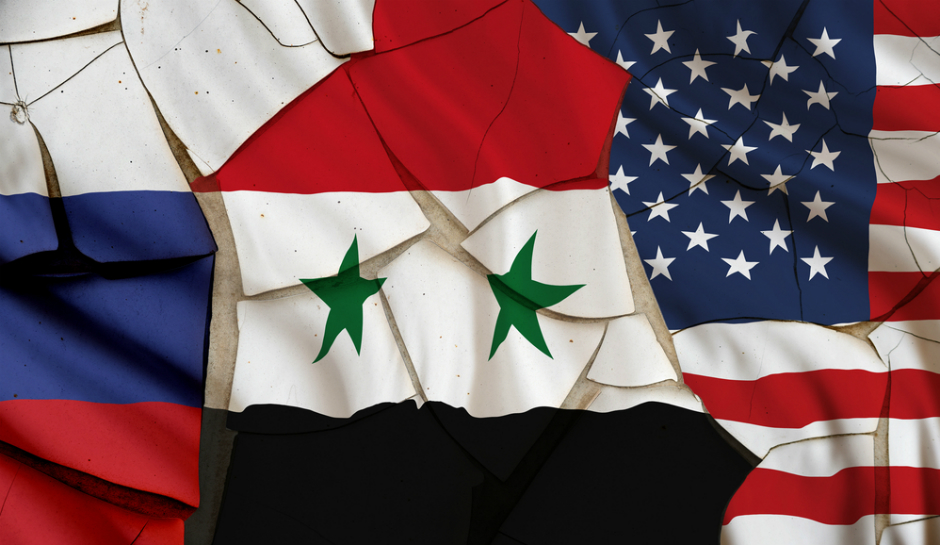 Branching off the comment thread to my post on Syria from the other day, Dave Schuler lays out the possible goals for the United States and the West in Syria, the conclusion that comes to mind merely reinforces my belief that we should never have gotten involved to begin with:
Doing nothing would have been better than what the Obama Administration actually did. What they did was arm Al Qaeda, prolonging the Syrian civil war which resulted in more Syrians being killed than might otherwise have been the case. It also drew Russia and Iran farther in.

What are our objectives in Syria? Here are some possibilities:

Remove Assad.
Remove Assad's regime.
Impede or reduce Russia's and Iran's gaining of influence in the region.
A liberal democratic government friendly to the U. S. in Syria.
Stay out of it.
I agree with Dave that the fourth option is basically a pipe dream at this point, and probably never was an achievable goal even before the start of a civil war that has resulted in more deaths than we can count at this point. If the wars in Afghanistan and Iraq and the so-called "Arab Spring" have taught us anything it is that the dreams of a democratic revolution in the Middle East were ridiculously optimistic to say that best and criminally stupid to say the worst. With the possible exception of nations such as Morrocco and Tunisia, which managed to make it through the "Arab Spring" by liberalizing their government in ways that largely satisfied protesters, every other nation that was impacted by it has either returned to authoritarian rule as in Egypt, or it's descended into chaos and war like we've seen Yemen, Libya, and, of course, Syria. Conditions in Iraq and Afghanistan are slightly better, but only by comparison to neighbors that are in far worse shape than they are. If there is a success story in the Middle East, it can be found in Jordan, but the "Arab Spring" protests there were limited at best and it seems to be the exception that proves the rule. Suffice it to say that George W. Bush's naive dream of a democratic revolution in the Arab world has turned instead into a nightmare that seems to have no end.
As Dave notes, the first two options could only have been achieved via the same kind of full-on ground invasion that we pulled off in Afghanistan and Iraq, but it's obvious that this was never on the table. In any case, if it were going to succeed, it would have had to have been done with the civil war started in 2011. Seven years later, with the opposition largely on the run and the Assad regime back in control in all but a limited part of the country and under the protection of Russia and the assistance of Iran, it's simply not an achievable goal unless we want to set off a wider conflict that would suck in much of the rest of the region and run the risk of putting American, Russian, and Iranian forces on a battlefield across from each other. This is something we simply were not prepared to do in 2011 due both to the fact that the American public was weary after a decade of seemingly endless war and because our own forces were depleted and exhausted at that point to the extent that it's unclear we would have been prepared to invade Syria even if we wanted to back then.
Additionally, as I've argued before, removing Assad from power only seems to be a guarantee that things will get worse in Syria, not better. Without Assad, Syria would most likely turn into another lawless state and another breeding ground for the next generation of terrorists, which of course it already has become. As I noted in a comment to James Joyner's post earlier today, though, the difference is that this time it would be happening in a nation that lies in the heart of the most fundamental divide in the Middle East. So, not only would we be creating a new lawless state, we'd be doing it in a place that threatens to increase the dangers of a regional war that would be disastrous for all parties concerned. We like to believe we've defeated ISIS, but the best that we've done is send them into hiding. Planting the seeds of chaos in Syria would simply guarantee that they would spring up again and that they'd be much harder to dislodge this time.
The third option is off the table for largely the same reasons that the first two are. If we were going to reduce Russian and Iranian influence in Syria, it would have required us to act far earlier than now and it would have required much more of a commitment of forces than we were willing or able to commit to at the time. Sitting here now, seven years later after both Russia and Iran have invested considerable resources into protecting the Assad regime, the idea of reducing their influence is as much a pipe dream as the idea of a Syrian George Washington suddenly emerging from the rubble of his devastated country to lead the nation to a democratic future.
That leaves the final option, doing nothing. One could argue that we pretty much crossed that line when President Obama crossed the line to commit American ground troops to Syria during his second term and when President Trump decided to launch a limited attack against Syria last year. Perhaps that's true, and perhaps that means we're locked into the position of having to respond somehow to this latest chemical weapons attack. The problem with that logic is that it's the same logic that led to the gradual escalation that evolved into a full-on commitment of troops in Vietnam in the 1960s and Iraq War earlier this century. At some point, we have to have the will to pull ourselves back from the precipice and now seems to me to be as good a time as any. Unfortunately, that's unlikely to happen. Instead, we're likely to engage in some kind of ineffective pinprick attack that makes us feel good but does no real harm to the Syrian regime and most certainly doesn't have any impact on the civil war. That will make us feel good, but that's about all it will accomplish.