One Year Ago Today: "Welcome To The Recovery"
One year ago, Timothy Geithner said them things about the economy he probably wishes he could take back right now.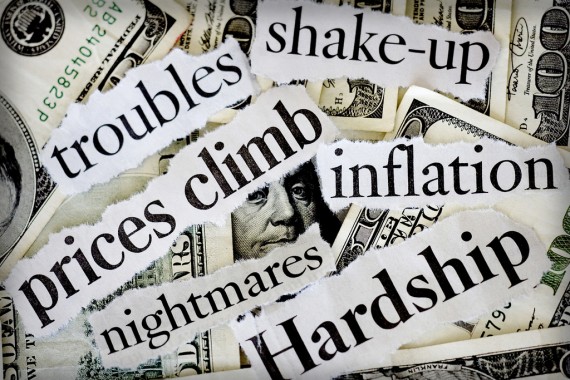 It was one year ago today that Treasury Secretary Timothy Geithner wrote these fateful words in The New York Times:
We have a long way to go to address the fiscal trauma and damage across the country, and we will need to monitor the ups and downs in the economy month by month. The share of workers who have been unemployed for six months or more is at its highest level since 1948, when the data was first recorded, and we must do more to ensure that they have the skills they need to re-enter the 21st-century economy. Small businesses are still battling a tough climate. State and local governments are still hurting.

There are urgent tasks to be undertaken to reinforce the recovery, and Congress should move now to help small business, to assist states in keeping teachers in the classroom, to increase investments in public infrastructure, to promote clean energy and to increase exports. And while making smart, targeted investments in our future, we must also cut the deficit over the next few years and make sure that America once again lives within its means.

These are considerable challenges, but we are in a much stronger position to face them today than when President Obama took office. By taking aggressive action to fix the financial system, reduce growth in health care costs and improve education, we have put the American economy on a firmer foundation for future growth.

And as the president said last week, no one should bet against the American worker, American business and American ingenuity.

We suffered a terrible blow, but we are coming back.
On the same day that this Op-Ed appeared in print, though, Geithner acknowledged that the employment picture could get worse before it gets better:
Treasury Secretary Timothy Geithner acknowledged that it is still a "tough economy" for most Americans, and warned it's possible the unemployment rate will go up for a couple of months before it comes down as more people enter the labor force.

"When they see a little hope that there may be jobs out there, they start to come back in again. And that can cause the measured unemployment rate to go up temporarily," Geithner told "Good Morning America's" George Stephanopoulos in an exclusive interview. "But what we expect to see, and I think most forecasters expect this&is an economy that's gradually healing, gradually strengthening, businesses starting to add people back."

The economy is not rebounding as quickly as Geithner and the Obama administration would like, he said.
At the time, my co-blogger Dave Shuler made this observation:
I thought his op-ed was overly cheery if anything.  The "green shoots" he cites are nearly all within the margin of error and most trends are down.  Worst, despite the passage of financial reform virtually all of the problems that produced the financial crisis are still in place.
As it turns out, of course, Dave was largely correct. There was some minor improvement in the employment picture in the fall and winter, but that has largely been erased over the past several months. The unemployment rate currently stands at 9.2%, while it was 9.5% percent at the time Geithner's Op-Ed was published. While that sounds better, it really isn't because it reflects the fact that job growth has actually slowed since the beginning of the year. Moreover, economic growth in the first two quarters of the year slowed to a crawl, and initial figures for the month of July do not inspire confidence at all. Monday, it was reported that manufacturing had slowed in June below its expected level. Yesterday, we learned that consumer spending had fallen in June for the first time in two years. Today, the market is reacting to the news that factory orders had dropped by nearly a full percentage point in June.
Technically, we're still in a "recovery" because we've got (barely) positive economic growth. In reality, telling any American today, or even a year ago that we are "recovering" is likely to cause them to laugh in your face. Clearly, Secretary Geithner spoke far, far too soon. At this point, it seems unlikely that the economy is going to grow all that much over the next year, meaning that we're likely going to be headed into the 2012 Presidential election with unemployment at 8% and the majority of the public still pessimistic about the economy. That can't be good news for the incumbent in the White House.