Outrage Over Minority Rule
There is a frustration and a growing sense that the American political system is illegitimate.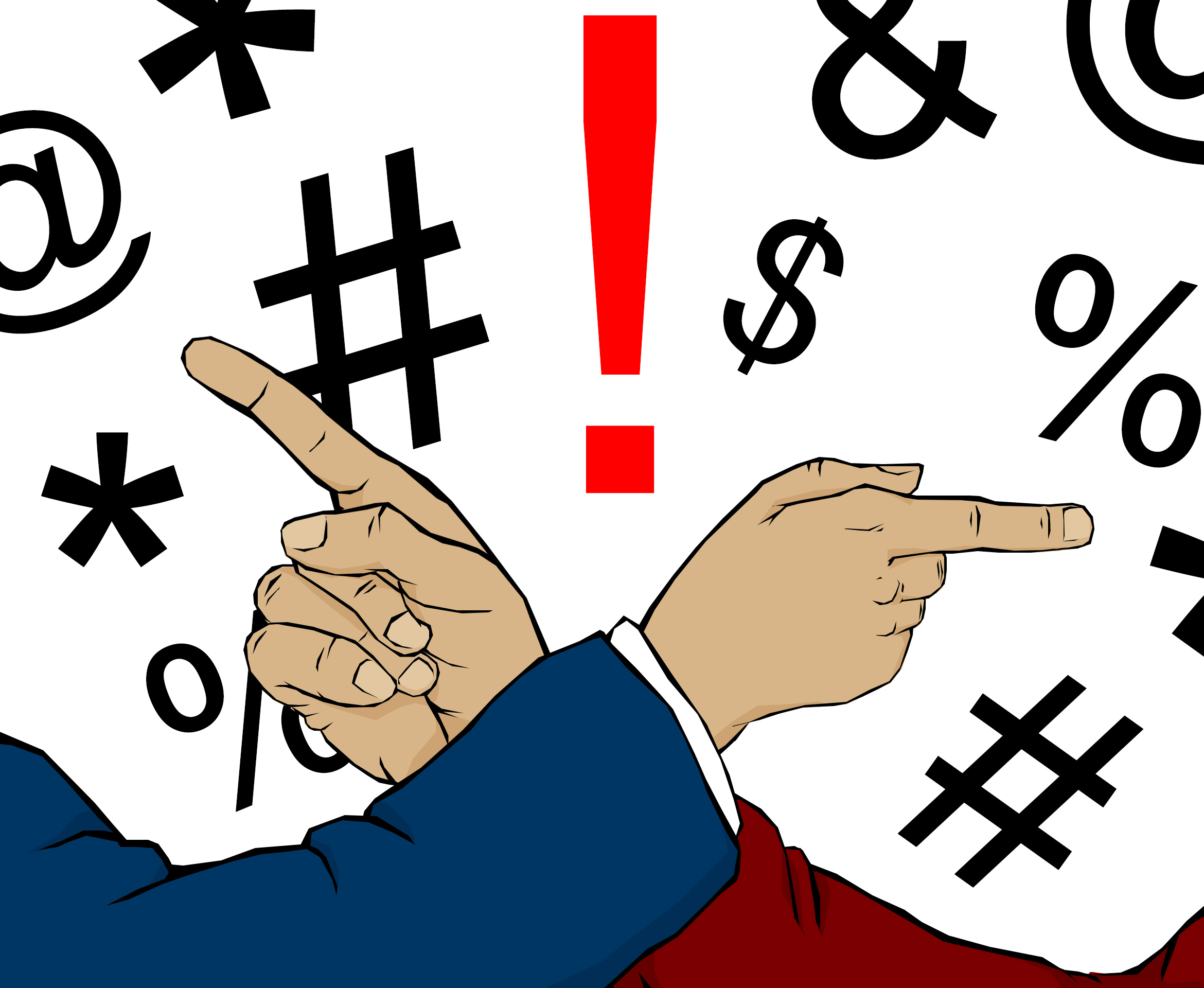 A series of narrow Supreme Court decisions and the prospect of what a second Trump appointee might do the balance of that institution has sparked a new conversation over an old topic: the extent to which American institutions are undemocratic.
Dana Milbank's latest WaPo column, "An explosion is coming," presents a mild version of that argument.
Now we have a Supreme Court nomination — the second in as many years — from an unpopular president who lost the popular vote by 2.8 million. The nominee will be forced through by also-unpopular Senate Republicans, who, like House Republicans, did not win a majority of the vote in 2016.

Compounding the outrage, each of the prospective nominees is all but certain, after joining the court, to support the eventual overturning of Roe v. Wade, which has held the nation together in a tenuous compromise on abortion for 45 years and is supported by two-thirds of Americans . For good measure, the new justice may well join the other four conservative justices in revoking same-sex marriage, which also has the support of two-thirds of Americans. And this comes after the Republicans essentially stole a Supreme Court seat by refusing to consider President Barack Obama's nominee, Merrick Garland.

You can only ignore the will of the people for so long and get away with it.

Republicans have been defying gravity for some time. As New York magazine's Jonathan Chait reminds us in a smart piece, they lost the popular vote in six of the last seven presidential elections. Electoral college models show Republicans could plausibly continue to win the White House without popular majorities.

Because of partisan gerrymandering and other factors, Democrats could win by eight percentage points and still not gain control of the House, one study found. And the two-senators-per-state system (which awards people in Republican Wyoming 70 times more voting power than people in Democratic California) gives a big advantage to rural, Republican states.

The Supreme Court's conservative majority has protected Republican minority rule. It gave the wealthy freedom to spend unlimited dark money on elections, while crippling the finances of unions. It sustained gerrymandering and voter-suppression laws that reduce participation of minority voters. And, of course, it gave the presidency to George W. Bush.

Control of the judiciary, and the resulting protection of minority rule, has been the prize for Republicans who tolerated President Trump's starting a trade war, losing allies while getting cozy with Kim Jong Un and Vladimir Putin, flirting with white supremacists, paying off a porn star and attacking the justice system while his former advisers are indicted and convicted.

Now Republicans will seize their solid fifth vote on the court without pause or compunction. But how long do they think they can sustain this? What happens when Roe is overturned?

The backlash is coming. It is the deserved consequence of minority-rule government protecting the rich over everybody else, corporations over workers, whites over nonwhites and despots over democracies. It will explode , God willing, at the ballot box and not in the streets.

You can only ignore the will of the people for so long and get away with it.
The refrain "You can only ignore the will of the people for so long and get away with it" is a callback to an angry speech by then-House Minority Leader John Boehner when Democrats rammed Obamacare through on a pure party-line vote, even after Republican Scott Brown was elected in Massachusetts precisely to prevent that bill from passing. Millbank rightly notes that Boehner's prediction of a backlash was correct—Republicans took back the Congress in a midterm wave election later that year.
Milbank contends that the Democrats' outrage now is more justified than the Republicans' then:
The Affordable Care Act was the signature proposal of a president elected with a large popular mandate, it had the support of a plurality of the public, and it was passed by a party that had large majorities in both chambers of Congress and had attempted to solicit the participation of the minority.
While the first part of that isn't quite right—the Affordable Care Act was a Frankenstein's monster created precisely because Obama didn't have a signature proposal and instead left it up to the Congress to draft the law—the rest is correct. Obama easily won election and Democrats had huge margins in the House and Senate. Indeed, they briefly had a filibuster-proof majority in the Senate until Teddy Kennedy's death and subsequent replacement with Brown. And, to much criticism from his base, Obama did make a genuine attempt to make concessions to moderate Republicans to secure their buy-in, with nothing to show for it.
Republicans, including myself, were nonetheless outraged by the machinations the Democrats used to force the measure through. Recognizing that Brown's election meant they wouldn't have the votes to get the revised bill through Conference, the House passed the Senate bill intact and then abused the reconciliation process to pass amendments. The GOP, including Boehner, howled in protest but there was nothing they could do to stop it.
Now, the shoe is on the other foot in what is arguably an even more high-stakes situation: deciding the long-term balance of the Supreme Court. If Trump nominates and the GOP successfully confirms an arch conservative to replace the relatively moderate Kennedy, all manner of cherished Democratic policies are in danger. What's different—and at the core of Milbank's argument—is that the Republicans have power because the system is weighted towards their constituency. The Electoral College gave them a President who lost the popular vote by a huge margin. They control the Senate because rural states with populations smaller than Washington, DC get the same number of Senators as California. And they control the House of Representatives because Republican-controlled state legislatures have drawn district lines so as to overrepresent their voters at the expense of the demographic distribution in said states.
Those arguments are all familiar and, indeed, Steven Taylor and I have both made variations of them for years here at OTB, including when the system redounded to our benefit. Indeed, going back to well before our blogging careers, when we were lowly assistant professors together at Troy, we both thought the natural and reasonable outcome of George W. Bush's slight-minority victory in 2000 would be a Constitutional amendment to abolish or seriously reform the Electoral College.
Rebecca Traister, writing at The Cut, makes a more visceral, targeted point in her essay "Summer of Rage: White men are the minority in the United States — no wonder they get uncomfortable when their power is challenged." As the title suggests, the tone is rather inflammatory, born of extreme frustration. But her core argument is worth paying attention to:
[T]his country, our purported representative democracy, is ruled by a powerful minority population.

[…]

White men are at the center, our normative citizen, despite being only around a third of the nation's population. Their outsize power is measurable by the fact that they still — nearly 140 years after the passage of the 15th Amendment, not quite 100 years after the passage of the 19th Amendment, and more than 50 years after the passage of the Civil Rights and Voting Rights Acts — hold roughly two-thirds of elected offices in federal, state, and local legislatures. We have had 92 presidents and vice-presidents. One-hundred percent of them have been men, and more than 99 percent white men.

But it's not just in the numbers; it's also in the quotidian realities of living in this country. The suffocating power of our minority rule is evidenced by the fact that we're always busy worrying about the humanity — the comfort and the dignity — of white men, at the same time discouraging disruptive challenge to their authority.

Consider the #MeToo movement, in which so much public sympathy has redounded to powerful men who lost their jobs (though not their millions) after being accused of harassment, a phenomenon that philosophy professor Kate Manne has smartly dubbed "himpathy." Sometimes this himpathy has stretched the bounds of credulity, as when the former television journalist Charlie Rose, accused of harassment and assault by more than 35 women, many of them his former employees, was described in a recent profile as "brilliant," "broken," and "lonely." These days, we learned, when Rose goes to the swank Manhattan media eatery where he used to be a star, he finishes his dinner alone, in less than an hour.

The problem is, Rose's superficial social banishment can be presented as a grave sentence without any acknowledgment of how his behavior was the kind that keeps many women from ever becoming denizens of media hotspots in the first place, that blocks their chances for professional success, not to mention impinges on their bodily integrity. This same blindness is on display every day in the political press.

We've spent the last week hearing mewlings of concern over interrupted dinners and movie nights of Trump administration officials out on the town. In the wake of DSA protesters heckling Homeland Security Secretary Kirstjen Nielsen and presidential adviser Stephen Miller at Mexican eateries, and the decision of one restaurant owner in Virginia not to serve Trump's spokesperson Sarah Huckabee Sanders, the Washington Post editorialized that these White House power players should "be allowed to eat dinner in peace." After all, the Post wondered, "how hard is it to imagine" how those on the left might feel if "people who strongly believe that abortion is murder" decided not to let them "live peaceably with their families"?

[…]

And it's not just mainstream Democrats who are getting their boxers in a knot. On Wednesday, Vermont Independent and left-wing hero Bernie Sanders came out on the side of civility, arguing that Trump officials had "a right to go into a restaurant and have dinner" without being harassed. That Sanders, a man who made his name by channeling the righteous rage of the 99 percent, a politician who was credited, along with Donald Trump, in 2016 for his ability to hear, respect, and channel the fury of the electorate — where Hillary Clinton could not — is now throwing water on another kind of righteous rage, is pretty rich.

These people had nice dinners in restaurants interrupted. They did not have their children pulled from their arms, perhaps forever; they were not refused refuge based on their country of origin or their religion or the color of their skin; they were not denied due process; nor were they denied a full range of health-care options, forced to carry a baby against their will, separated from their families via the criminal justice system, or shot in the back by police for the mere act of being young and black.

[…]

Of course, the kind of fury that both the press and political Establishment in 2016 deemed so important, so American, was the fury of white men: angry at the diminishment of their status, angry at the ways in which the economy was not working for them as it once might have, but also angry at their fantasized sense of devaluation in a country that had elected one black president and was considering a woman for the job. And Sanders and Trump weren't the only candidates who seemed to direct much of their messaging toward white men. Hillary Clinton picked a dull white man with a bad history on abortion rights as a running mate, in an effort to placate the white male voters everyone was so petrified of offending.
There's a lot more in the piece, including a defense of Maxine Waters and other arguments with which I disagree, but her central point is one that we ought to recognize. There is a soft form of white nationalism inherent in much of our political dialogue. In contrast with the "hard" white nationalism of the Ku Klux Klan, Aryan Nation, or the so-called "alt-Right," the "soft" form of which I refer is the notion that white America is the "real" America. It's what allows such nonsensical notions as "Trump won the popular vote . . . if you don't count California" to make perfect sense to so many. It's why there's so much fear about the notion that whites will become a minority—still by far the plurality, but no longer a majority—in the near future. And it also fuels much of the hysteria about illegal immigration of people who aren't white and English-speaking. There's certainly an overlap with old-fashioned racism. But there's also a sense that, while of course non-whites deserve equal rights and respect, they ought to conform to white norms, culture, and political preferences.
Steven and I have written dozens of posts over the years arguing for a more democratic system in the United States. Both of us are advocates for direct election of the President, who not only the most powerful political figure by far in our country but the only one who ostensibly represents all of us rather than a mere district or state. I haven't polled Steven lately, but I'm uncomfortable with the US Senate, which, as Milbank notes, effectively gives a resident of Wyoming 70 times the representation of a resident of California. Similarly, while I think the Supreme Court got it right in ruling that the Constitution does not preclude states from drawing House districts in a way the maximizes the likelihood of the success of the party that controls the state legislature, I find that process extremely troubling.
While I disagree with much of Traister's argument, she's right to note that, while the core debate on all of this is about the power of states and the representation of ideological and political party preferences, the effect is to dramatically enhance the representation of white males to levels that far exceed our number in the society. And, while I benefit from that, I also recognize that it's extremely problematic from the standpoint of justice, according to pretty much any framework one wants to employ.
It's not obvious how we get off this merry-go-round.
Residents of small-population states have no incentive whatsoever to change a system that not only benefits them greatly but which, if changed, might fundamentally change their fortunes. At the political level, there's enough justified Whataboutism to make the party in power feel like they have to maximize their advantage—including such awful norm-breaking as denying Merrick Garland a vote because, hey, they could—since there would is no reason to think they'll be rewarded for their forbearance once the other guys have the leverage.
Still, it's quite reasonable to wonder how long the majority will continue to view being ruled by a minority with very different values legitimate. Our system is built on the notion that separation of powers and various protections for the minority will be used to forge consensus, precluding massive changes in policy without consensus. But the system has turned on its head, with the minority party controlling the Presidency, the Senate, the House, and the Supreme Court—the latter, quite possibly, for decades to come.
It's bad enough that the President thumbs his nose at pretty much every norm we've established in the modern era and that the Republican Congress is aiding and abetting that. If we add to that a Supreme Court that rejects longstanding norms of stare decisis and starts overturning precedents on abortion, gay marriage, and voting rights in a way inconsistent with the preferences of a solid majority of Americans, the legitimacy of that institution will be shattered. Thus far, Chief Justice John Roberts has been quite mindful of that. One hopes he continues once he no longer has to court Kennedy's vote.