'P5 Plus 1' Talks Reach Framework Of Agreement On Iran's Nuclear Program
Talks in Geneva have reached a framework agreement regarding Iran's nuclear program that, if it's complied with, appears at first glance to be about the best deal available under the circumstances.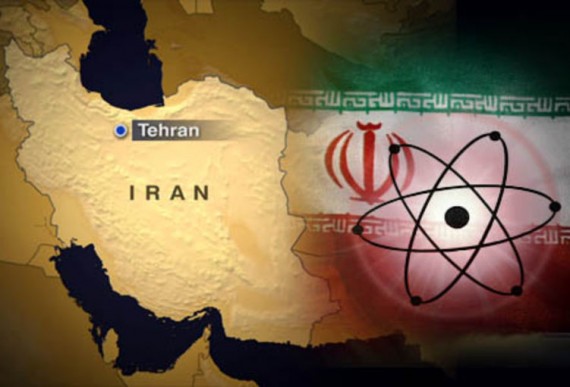 After two extensions beyond the original March 31st deadline to reach an agreement, the negotiators from the so-called "P5 Plus 1" group meeting in Geneva have apparently reached what is being called the framework of an agreement that would limit Iran's ability to develop nuclear weapons in exchange for relief from international sanctions:
LAUSANNE, Switzerland — Iran and European nations said here tonight that they had reached a surprisingly specific and comprehensive general understanding about next steps in limiting Tehran's nuclear program, but officials said that some important issues needed to be resolved before a final agreement in June that would allow the Obama administration to assert it has cut off all of Iran's pathways to a nuclear weapon.

Both Germany's foreign office and President Hassan Rouhani of Iran said that key parameters of a framework for a final accord had been reached, with the details to be negotiated by June 30. But Western diplomats cautioned that on several of the key issues that were debated here for the past eight days between Secretary of State John Kerry and his Iranian counterpart, Mohammad Javad Zarif, there were still significant differences.

Nevertheless, there was no mistaking the upbeat mood surrounding the announcement. "We have stopped a cycle that is not in the interest of anybody," an exuberant Mr. Zarif said at a news conference after the announcement.

Britain's foreign secretary, Philip Hammond, said in a statement, "This is well beyond what many of us thought possible even 18 months ago and a good basis for what I believe could be a very good deal." Mr. Kerry is scheduled to give a news conference, at which he is expected to provide some details of the American understanding of what was negotiated.

According to European officials, roughly 5,000 centrifuges will remain spinning enriched uranium at the main nuclear site at Natanz, about half the number currently running. The giant underground enrichment site at Fordo — which Israeli and some American officials fear is impervious to bombing — will be partly converted to advanced nuclear research and the production of medical isotopes. Foreign scientists will be present. There will be no fissile material present that could be used to make a bomb.

A major reactor at Arak, which officials feared could produce plutonium, would operate on a limited basis that would not provide enough fuel for a bomb.

In return the European Union and the United States would begin to lift sanctions, as Iran complied. At a news conference after the announcement, Mr. Zarif said that essentially all sanctions would be lifted after the final agreement is signed.
As The Washington Post notes, President Obama was cautiously optimistic in his statement after the agreement was announced, and he warned Congress not to take action that could wreck the deal:
LAUSANNE, Switzerland — Negotiators from Iran and major world powers reached agreement Thursday on a framework for a final agreement to curb Tehran's nuclear program in exchange for relief from international sanctions, an accord that President Obama hailed as a "good deal" that would make the world a safer place.

Participants in the talks said the sides, including the United States and its key European allies, would promptly start drafting a final accord to be completed by a June 30 deadline.

Obama, in an appearance in the White House Rose Garden shortly after the deal was announced, said the United States and its partners "reached a historic understanding with Iran, which, if fully implemented, will prevent it from obtaining a nuclear weapon."

He said he was convinced that the deal would leave the United States, its allies and the world safer.

"It is a good deal, a deal that meets our core objectives," he said. "This deal would cut off every pathway that Iran could take" to build nuclear weapons.

He said the accord calls for "the most robust and intrusive inspections" ever negotiated for any nuclear deal in history. Obama added that "if Iran cheats, the world will know it."

Seeking to head off what he called "inevitable" criticism, he asked whether anyone really thinks that the deal is "a worse option than the risk of another war in the Middle East."

Obama said he would personally assure Israeli Prime Minister Benjamin Netanyahu, a forceful critic of the negotiations with Iran, that the accord is the best way to ensure that Iran does not obtain nuclear weapons. He said he would also "make clear our unshakable commitment" to Israel's security.

"Big day," tweeted Secretary of State John F. Kerry. He said the European Union, the six major world powers and Iran "now have parameters to resolve major issues on nuclear program. Back to work soon on a final deal."

Kerry later said in a news conference that if Iran violates the agreement, the sanctions can be "snapped back into place."

He expressed hope that members of Congress would "give us the time and space" needed to fully explain the agreement.
The terms of the agreement as it exists so far are spelled out in a Fact Sheet that has been released by the State Department which I have embedded below.  As always, the devil is in the details that have been agreed to today, and in the details of the formal agreement that the parties still need to agree to at some point before June 30th. On paper, though, what was agreed to looks very good from the point of view of the United States and the other nations that have been negotiating with the Iranians for the past several years. The Iranians are agreeing to convert their heavy water research reactor to a reactor that cannot produce large amounts of plutonium. Their underground nuclear facility, which many military analysts believe may be beyond the capability of either Israel or the United States to completely destroy in a military strike, will be converted to a research facility that will be under IAEA monitoring.  The number of centrifuges will be significantly reduced beyond a point where they would likely be useful in developing nuclear weapons. While Iran will still be able enrich some nuclear material under this agreement, it will be far less than they are capable of enriching now and will be under IAEA observation and inspection. Iran has agreed that it will not construct any new facility capable of enriching fissionable material for at least fifteen years. Finally, the "breakout" time frame during which Iran could theoretically develop a nuclear weapon if it put all available resources into that effort, which currently is estimated at two to three months, would be extended to at least a year with these restrictions in place and that time frame will stay in place for at least a period of ten years. Assuming that Iran complies with these agreements, then international sanctions that have been in place against the regime in Tehran for quite some time will, slowly be lifted, apparently based on a timetable that the parties will agree to assuming that the IAEA verifies that the Islamic Republic has in fact taken the steps agreed to in the agreement. If Iran does not comply with the agreement, then, obviously, the sanctions will not be lifted or could potentially be imposed again, and discussion regarding other options would move to the front of the agenda.
Obviously, not everyone is going to consider this a good deal. The Israeli government has already released a statement calling the agreement "detached from reality," and one can expect that Congressional Republicans will take a similar tone in the days, weeks, and months to come. We have yet to hear from the Saudis or another of the other nations in proximity to Iran who have been as hard-line in their position on Iranian nuclear weapons as the Israeli have. That being said, though, this agreement seems to be about the best that the United States and its negotiating partners in Europe could have asked for under the circumstances. Contrary to the demands of the Israelis and the rhetoric of Congressional Republicans, the idea that Iran's nuclear research program could be completely abandoned is nothing short of pure fantasy. Additionally, based on how the negotiations have proceeded it seems apparent that the caricature of the Iranians as a insane religious fanatics is ridiculous, and always has been. That's not to say that they are good actors or that we should implicitly trust them, of course, but it does mean that, just like virtually any other nation on Earth, they are people we can negotiate with and, if they comply with their agreements, begin to life the sanctions that have been imposed against them virtually since the day the Islamic Republic came into existence. If they don't comply with their agreements, then obviously other options will have t be considered but there has never been any rational reason to reject diplomacy with Tehran, and no reason to automatically assume that they would never comply with international agreements.
There will be more to come as we learn more about this agreement, of course, but as things stand now this seems like a good and significant step forward.
Here's the outline of the agreement released by the State Department:
Parameters for a Joint Comprehensive Plan of Action Regarding the Islamic Republic of Iran s Nuclear Progra… by Doug Mataconis