Party of Grievance
Not of governance.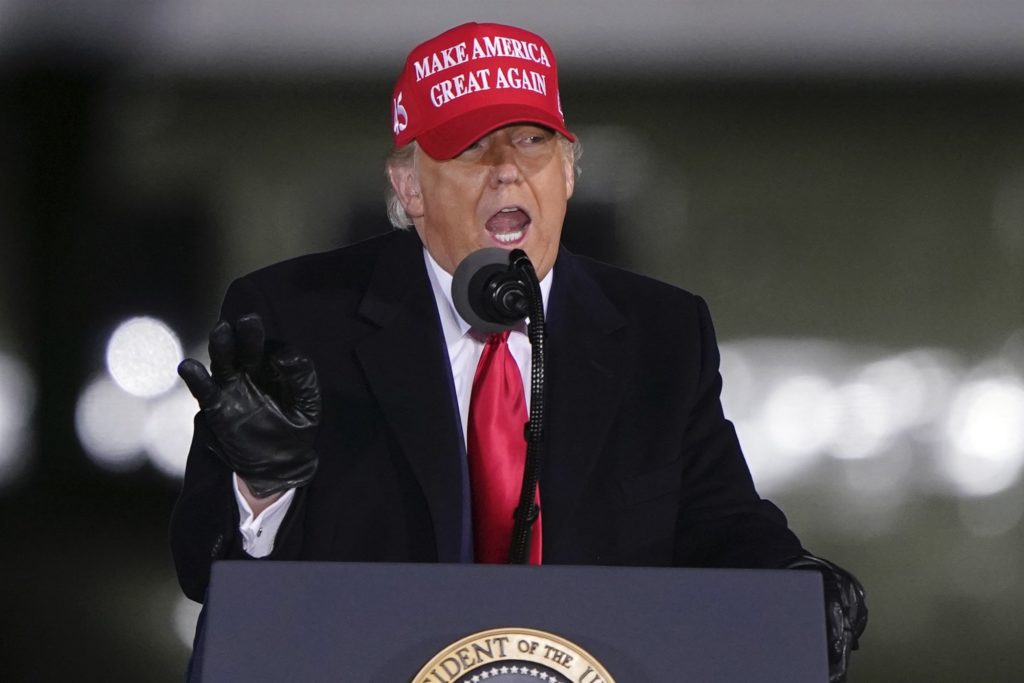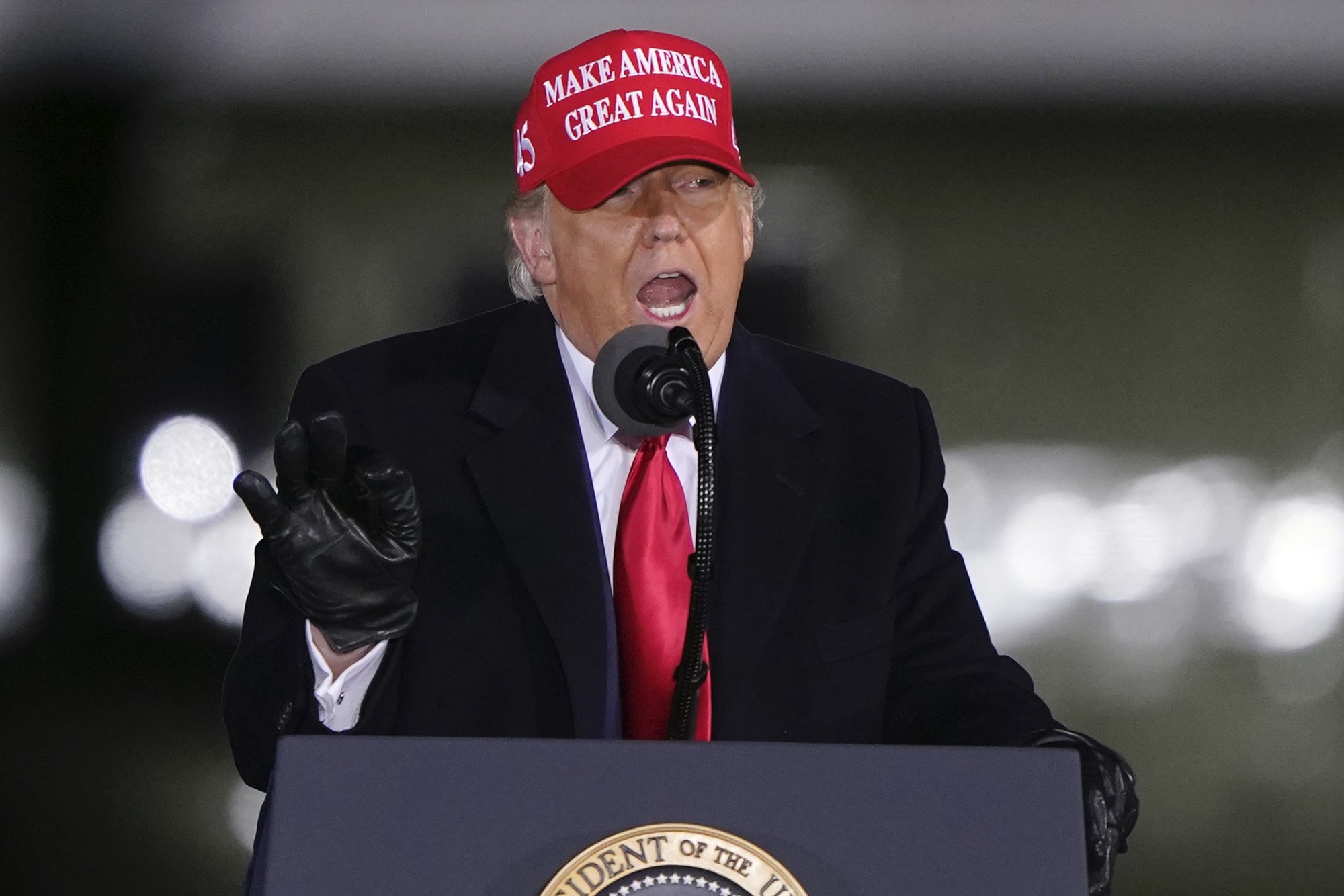 Geoffrey Kabaservice, Director of Political Studies at the Niskanen Center, has a piece in the NYT about the Republican Party that makes some interesting historical observations but also notes the degree to which it is the party of The forever grievance.
Before getting into several specific issues from the essay, I would note that Kabaservice received some remarkable confirmation last night from Trump's rally in Valdosta, Georgia (the second tweet).
This is fascinating (among other things) because it is a major line in the conservative entertainment complex that American liberals are the ones who are driven by grievances, and the Republican Party is the party of personal responsibility and the home of the rugged individualist.
But, according to Trump, they are now all victims.
---
Kabaservice ties in Trump and the contemporary GOP to this notion of grievance as follows:
Trump in 2016 articulated grievances that were based on the real problems of non-college-educated Americans in rural regions and postindustrial towns, communities that have been destroyed by job losses, family dysfunction, and epidemics of drug and alcohol addiction. The tea party had also channeled the anger and disappointment of Americans who had lost manufacturing jobs to automation and globalization, who sensed that both parties had permitted much of the economy's gains to be captured by special interests, and who felt disdained by the cultural elite and ignored by the political elite. But both the tea party and Trump's movement also were rooted in fact-free conspiracy theories about the treachery of Democrats and elites, who allegedly plotted to destroy the livelihoods and traditions of "real Americans" for their own benefit.
(More on the tea party below).
I would add, too, these feelings of grievance within the ranks of many in the GOP are the result of the erosion of the dominance of white males in American society. That erosion is inevitable as other groups are given equal access to power and influence. Further, there is also the erosion of the dominance of, broadly defined, "Christian values." I would note that I say "erosion" rather than a strong term because despite the grievance narrative many tell themselves, white males remain disproportionately in positions of power and cultural Christianity is still more significant than any other religious or philosophical point of view in American culture. They have relatively less power and influence, even while they remain dominant (just not as dominant as before).
The fact that some people say happy holidays,* for example, is not evidence of a "war" on Christmas. And the fact that same-sex marriage is legal is not an assault on religious freedom.
Indeed, as I have noted before, I think the Republican Party, and the core of MAGA, is part of a clear reactionary moment. After all, the last A in MAGA is "Again" and it is decidedly backward-looking. (And yes, one could argue, as Corey Robin does, that American conservatism is inherently reactionary, but I don't want to go down that rabbit hole at the moment, as I am not wholly convinced of that thesis).
The whole notion of the 1950s as the zenith of America is at the heart of this reactionary impulse. In the idealized 1950s, GM was a colossus and American manufacturing dominated the world. It was the era of steel and coal and the industrial midwest. Men were men, and women were happy homemakers. And, by golly, everyone went to church on Sunday.
But, of course, never mind Jim Crow and the fact that homosexuality was considered a mental illness, with all that entails. Forget, too, that females had nowhere near the same rights or opportunities as males.
Sure, the divorce rate (to pick one indicator of social decline, according to some) was lower, but that wasn't because of higher levels of piety, it was because women were severely curtailed in their ability to secure self-sufficiency.
Now, it should be noted, the mythic 1950s of MAGA has some basis in reality. The US was dominant in manufacturing in the 1950s. After all, our main competitors or potential competitors in Europe and Asia were rebuilding after the devastation of World War II. We had the combined advantages of global demand and lack of competition. A lot of people seem to forget this fact. So yes, US steel, coal, and automobile manufacturing were dominant in a way that would eventually become impossible to sustain as industrialized nations rebuilt after the war and as countries in the developing world industrialized themselves.
It was also an era of subsidized education for a huge swath of American males via the GI Bill and also the zenith of unionized labor with the middle class incomes and benefits that that entailed. It was also a period of massive investment in national infrastructure.
It is also true that as manufacturing grew elsewhere, and the economy globalized, that a lot of midwest industry was replaced for any number of reasons, not the least of which being cheaper labor elsewhere. This was an inevitable consequence of international capitalism.
Loss of power, real and perceived, is a powerful political force. Indeed, history demonstrates that relative loss of power can be more of a motivator for mass mobilization than constant, long-term deprivation. If one expects one thing but one gets another, that is more acutely felt than if one never had any expectations in the first place.
When I think of this kind of grievance, I think not just of MAGA hats at rallies, but things Justice Samuel Alito's recent speech to the Federalist Society:
Even before the pandemic, there was growing hostility to the expression of unfashionable views. And that too, was the surprising development. Here's a marker in 1972, the comedian George Carlin began to perform a routine called the seven words you can't say on TV. Today, you can see shows on your TV screen in which the dialog appears at time to consist almost entirely of those words. Carlin's list seems like a quaint relic, but it would be easy to put together a new list called things you can't say if you're a student or professor at a college or university or an employee of many big corporations. And there wouldn't be just seven items on that list. 70 times seven would be closer to the mark. I won't go down the list, but I'll mention one that I've discussed in a published opinion. You can't say that marriage is the union between one man and one woman. Until very recently, that's what the vast majority of Americans thought. Now it's considered bigotry.

That this would happen after our decision in Obergefell should not have come as a surprise. Yes, the opinion of the court included words meant to calm the fears of those who claim to traditional views on marriage. But I could say and so did the other justices in dissent, where the decision would lead wrote the following. I assume that those who claim to old beliefs will be able able to whisper their thoughts in the recesses of their homes. But if they repeat those of us in public, they will risk being labeled as bigots, and treated as such by governments, employers, and schools. That is just what is coming to pass. One of the great challenges for the Supreme Court going forward will be to protect freedom of speech. Although that freedom is falling out of favor in some circles, we need to do whatever we can to prevent it from becoming a second tier constitutional right.
Let me start with the bolded portion (emphasized in the transcript at Reason). I am struck when someone says "you can't say" X and then says X.
Look, on one level he is correct: we, as a society, are evolving to the point that it is considered bigotry to oppose same-sex marriages. This kind of thing happens as societies change. Sometimes that which was once accepted becomes unacceptable, even for ideas based in religious belief.
Some decades ago, someone could have said (indeed, did say): "You can't say that marriage is the union between one white man and one white woman. Until very recently, that's what the vast majority of Americans thought. Now it's considered bigotry."
And, I would note, many, many pastors preached that the Bible taught that miscegenation was a sin.
Or, "You can't say that only males can be X. Until very recently, that's what the vast majority of Americans thought. Now it's considered bigotry."
One can substitute X for a lot of things. President, an astronaut, a fighter pilot, a pastor, a priest, a CEO, on and on and on. Indeed, many Christian denominations and sects still forbid women from being pastors or priests.
One could easily assert that holding such a view is bigoted, even though it is based is based in a firm religious belief.
It is surprising, to a degree, that a Supreme Court Justice doesn't understand that one is not protected from having others view you as bigoted for specific beliefs. Indeed, freedom allows us to have our own views on these subjects, regardless of what others wish us to believe.
Likewise, he knows full well that the First Amendment protects speech from curtail by government, not by society as a whole.
But, it is not surprising that a person from a privileged position (white, male, Christian) might think that the rules ought to prop up his specific preferences to the exclusion of other views.
The notion that religious liberty means that my religious views get to dominate, even to the point of escaping social opprobrium is the kind of thing that a group that believes it has the right to dominate has the luxury of having.
Alito's view on this is also very directly an expression of grievance, and grievance based not on specific harms, but a grievance based on the loss of dominance.
---
Back to Kabaservice, who wrote a book on the history of the development of the GOP up to the Tea Party. In his essay he makes an interesting developmental point about the party:
Periodic upwellings of grass-roots anger and enthusiasm have energized the conservative movement for decades. The first outbreak dates to the "America First" isolationist and nativist groundswell of the late 1930s and early 1940s. Sen. Joseph McCarthy's Red Scare followed in the early '50s. Next came the insurgency around Sen. Barry Goldwater's presidential candidacy in 1964 and the similar movement around Ronald Reagan's presidential candidacies in 1976 and 1980. Then there was the surge that won a Republican House majority in 1994 — and made Newt Gingrich speaker — and, finally, the tea party.
He notes this cycle and specifically the way in which the given movement of the moment usually required that movement to learn to govern once it achieve electoral success:
these different conservative movements succeeded in electing at least some people who sincerely tried to address the grievances and aspirations that animated the grass-roots activism. These activists turned legislators chose, in short, to govern.

But the very acts of becoming educated about the political process, working through the system to pass legislation or undo progressive excesses, and attracting new constituencies to win reelection led most conservative firebrands to become more moderate — or at least more pragmatic. When I interviewed former senator Slade Gorton (R-Wash.), he recalled how the Goldwater movement followed this pattern after propelling a number of right-wing hotheads into political offices in Washington state. Over the next decade, they adapted. Reagan's supporters then ran against the Goldwaterites. The Reaganites who succeeded, in their turn, became more pragmatic in attempting to govern and win reelection. A dozen or so years later, they were deposed by the Gingrichites to their right, who reigned until the cycle repeated itself with the tea party movement.

"The people who are in party organizations and want to win elections have to make certain compromises," Gorton told me, "and then they get thrown out by the true believers." A perfect example was John Boehner, who had been a right-wing bomb-thrower during the Gingrich era but became the embodiment of the GOP establishment until tea partyers made his job as House speaker so miserable that he resigned in 2015.
In other words: a movement would emerge, and once dominant within the party would try to implement its policy goals. But that would require a) learning to govern, and b) becoming the new establishment. New insurgencies within the party would emerge when their goals were not being met.
Rinse, wash, repeat.
I have not read Kabaservice's book, but this description makes a certain amount of sense.
But, what about now? He argues that Trump is an extension of the Tea Party impulse in the GOP that started in 2010. I think this is accurate.
The tea party, though, was something new. It departed from the cyclical pattern of previous conservative movements. The 87 Republicans swept into the House by the tea party wave in 2010 mostly came from gerrymandered conservative districts, so they had no need to moderate to win over Democratic and independent voters; their only threat to reelection was being outflanked from the right in a GOP primary. But while they could have had long political careers, comparatively few did. A 2016 profile of the tea party class observed that by that time, nearly a quarter were gone, many of them having "decided after just five years that they've had enough of Congress." By 2018, nearly half had left the House (although some went on to the Senate or other political offices).

Many of these legislators genuinely hated being in government — and so, unsurprisingly, were lousy at governing. They achieved some success in rolling back regulations and cutting spending, but unlike their predecessors, they proved unwilling or unable to engage in the hard work and unsatisfactory compromises that governing requires. Their mission to "repeal and replace" the Affordable Care Act under President Barack Obama came to grief largely because they never came up with any substitute.
And this is where we are at the moment. One of our major parties does not have much interest in governing. And ours is a system that is both polarized and disincentivizes new party formation, meaning that governance itself is being challenged. Worse, the institutional structure of our system empowers the minority party, which is the one that doesn't want to govern.
And the emphasis above it mine, and it underscores a major reason that the cycle that Kabaservice describes over the last near-century has been broken–the tea party/MAGA types don't have competitive pressures to shape their long-term behavior.
Unlike previous iterations of the conservative movement, the tea party's opposition to governing and its own party's establishment was an enduring feature. Its House caucus was defunct by 2012, when most grass-roots tea party activism had also sputtered out. But the tea party ideal lived on — mostly online and out of public view — through the continuing radicalization of its remaining followers.
This all quite problematic if one thinks, regardless of one's specific political philosophy, that good governance is an appropriate goal. It is also problematic for democracy, writ large, because no matter what the majority of Americans may want, the nature of the Senate means that the party of nongoverance likely can block it. And, of course, there are the ongoing problems of the Electoral College and the noncompetitive nature of many, many House elections.
Trump and Republicans in Congress could have chosen to pursue policies that would have improved the lives of their supporters. But the tea party's contempt for policymaking carried over into the Trump administration; the GOP couldn't even be bothered to assemble a platform at this year's convention. Although the tea party claimed that its most sacred principle was fiscal conservatism, Trump's supporters raised no objections when budget deficits grew by nearly $4 trillion during his term. And despite the administration's shameful failure to contain the pandemic that by now has killed about 270,000 Americans, conservatives increasingly are drawn to the grotesque QAnon conspiracy theory that portrays Trump as a surpassingly competent leader locked in apocalyptic struggle with child-devouring, Satan-worshiping Democrats.
Even once Trump is gone, this pattern seems likely to persist. The current dominant impulse in the GOP would appear to be stopping a significant amount of governing as a means to stop real and perceived loss of power by Republican constituencies as well as part of a mythical quest to restore a glorious past that never existed in the first place.
As per Kabaservice's concluding point, this surely is not sustainable indefinitely. Either some confluence of outcomes may allow Democrats to capture the whole of the federal government, and perhaps engage in some meaningful reforms. And/or demographic shifts (say, in Texas) will undercut the current institutional constellation that is empowering Republicans and lead to them seeking to change their approach to competition as a means of self-preservation.
The unnerving part, however, is that none of this is likely to happen soon.
Worse, another possibility is that a real crisis will emerge that pushed the whole system into collapse.
---
*It worth noting that the song "Happy Holiday" (written by Irving Berlin and sung originally by Bing Crosby) premiered in 1942. I guess it goes to show that the War on Christmas is patient.