Pelosi Wants Law Allowing Indictment of Presidents
A wrongheaded solution for a legitimate problem.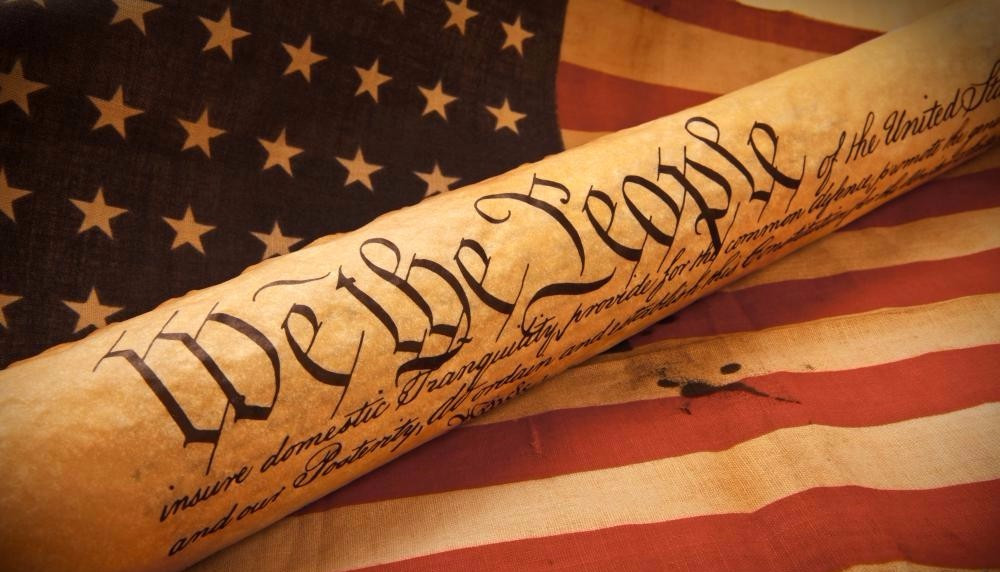 The Speaker of the House thinks sitting Presidents should be indicatable by their own Justice Department. She's wrong in a number of ways.
In an exclusive interview with NPR, House Speaker Nancy Pelosi says she has not changed her mind on pursuing impeachment but is ready to change the law to restrain presidential power and make it clear that a sitting president can, in fact, be indicted.

"I do think that we will have to pass some laws that will have clarity for future presidents. [A] president should be indicted, if he's committed a wrongdoing — any president. There is nothing anyplace that says the president should not be indicted," Pelosi told All Things Considered host Ari Shapiro and NPR congressional correspondent Susan Davis on Friday.

"That's something cooked up by the president's lawyers. That's what that is. But so that people will feel 'OK, well, if he — if he does something wrong, [he] should be able to be indicted.'"

The California Democrat said that while it is Justice Department protocol not to pursue any charges against an incumbent — the reason former special counsel Robert Mueller said he couldn't charge President Trump with a crime no matter the outcome of his report — that should be changed.

"The Founders could never suspect that a president would be so abusive of the Constitution of the United States, that the separation of powers would be irrelevant to him and that he would continue, any president would continue, to withhold facts from the Congress, which are part of the constitutional right of inquiry," Pelosi said.
I agree that Presidents should not be above the law and that the Framers likely never imagined a President so brazenly willing to flout the norms as the current occupant of the Oval Office. But the Constitution provides a remedy that's already within Pelosi's power: impeachment.
To be sure, impeachment is hard. Then again, it's designed to be. And, yes, it's even more problematic in today's environment, where Senators from the President's party are extremely unlikely to vote to remove him even if he is impeached by the House.
But it's long been considered obvious that the Constitution protects the President from criminal indictment while in office. A panel of top legal scholars debating this topic in 1997, during the Lewinski affair, were all but unanimous on that score.
It seemed obvious to me at the time, too, and I was an ardent critic of President Clinton who supported his impeachment* and removal. Indeed, I went further and thought it was absurd that a sitting President should be subject to a civil suit for matters that took place while he was a private citizen, given the obvious distractions and potential for mischief. The Supreme Court disagreed, 9-0. I nonetheless feel vindicated by events.
This near-consensus remains. Lawrence Tribe makes an interesting case for the minority viewpoint, arguing that we shouldn't have to wait for impeachment if, say, a President were to shoot someone on the street and that it would be absurd to make him immune for prosecution in cases where he obtained the office by committing crimes. But shooting someone in the streets would typically be a state-level crime, and even Tribe acknowledges that we can't have the President held hostage by every glory-seeking prosecutor in the land. And a criminal conspiracy to obtain the Presidency is surely the sort of thing impeachment is precisely designed to address.
To the extent that the President's protection from prosecution stems from the Constitution rather that merely DOJ policy, Congress can't overturn it by mere statute. And, of course, this would be a mere political stunt, anyway, as Pelosi is surely aware that it has no chance of passing the Senate, much less overcome the obvious veto.
Beyond the Constitutional argument is the practical one that the Justice Department answers to the President. It would simply be untenable for the Attorney General or other federal prosecutors to try a case against their boss. Indeed, it's why we've had various special counsel and independent prosecutor statutes over the years.
_______________
*I'm on the record that President Trump has committed multiple impeachable offenses but agreeing with Pelosi that, since he won't be removed by the Senate, it's better not to begin impeachment proceedings.