Poll Shows Obama In Trouble In Battleground State Of Virginia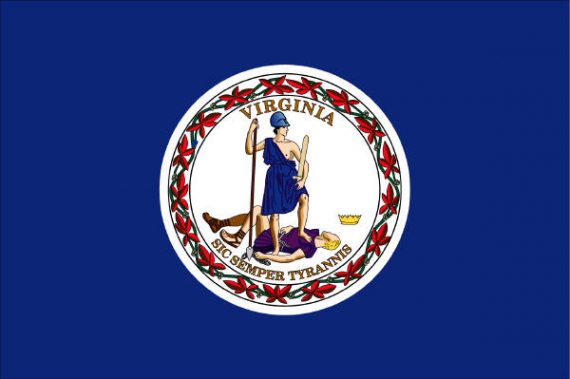 When Barack Obama won Virginia in 2008, it was the first time a Democratic candidate for President had won the state since Lyndon Johnson's landslide in 1964. The President was able to pull this off largely because of his ability to attract support from the white, middle class, independent voters in population rich Northern Virginia. This was a voting bloc that the campaign had pursued throughout the election, a strategy exemplified by the fact that the final rally of the campaign was held at the Prince William County Fairgrounds in Manassas, drawing upwards of 85,000 people. According to a new Quinnipiac poll, though, he may have trouble repeating in Virginia:
The Quinnipiac University Poll shows 54 percent of registered voters in the state disapprove of how Obama is handling his job, up 6 points since late June, while 40 percent approve. In a state that Obama won convincingly in 2008, 51 percent now say that the president does not deserve four more years in office.

Obama is locked in a dead heat with the two leading Republican contenders for 2012. He leads Texas Gov. Rick Perry in Virginia, 44 percent to 42 percent, the poll shows, while Obama trails ex-Massachusetts governor Mitt Romney by the same 2-point margin.
Of most concern to the campaign, though, ought to be the fact that they've lost a tremendous amount of support among those independents I mentioned:
Obama's job approval is plummeting among independent voters, who disapprove 62 – 29 percent, compared to a 54 – 41 percent disapproval June 30. Republicans disapprove 87 – 11 percent while Democrats approve 83 – 13 percent, down from 92 – 5 percent in June. Men disapprove 61 – 36 percent, as women disapprove 49 – 43 percent. White voters disapprove 67 – 28 percent, while black voters approve 83 – 11 percent.
This drop off in support among independents in other traditionally Republican states that Obama was able to win in 2008 by appealing to independent voters, such as North Carolina and Indiana. Without those voters, the Obama campaign is going to have a problem winning the electoral majority it did in 2008, and may have trouble winning at all.