Poll Shows Scott Walker In A Tight Race In Wisconsin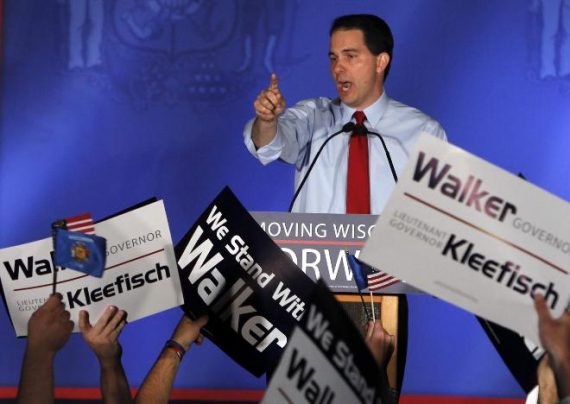 A new Rassmussen Poll appears to show Governor Scott Walker in a tighter race for reelection than many had previously thought:
High-profile Republican incumbent Scott Walker is tied with Democratic challenger Mary Burke in Rasmussen Reports' first look at the 2014 governor's race in Wisconsin.

The latest statewide poll of Likely Wisconsin Voters finds Walker and Burke each earning 45% support. Five percent (5%) like some other candidate in the race, and another five percent (5%) are undecided.
The only other recent poll of the Walker-Burke race, from Marquette University, showed Walker with a six point lead back in January. However, that poll was of Registered Voters while Rasmussen is surveying Likely Voters using its own model. Given that this is Rasmussen, it's worth taking the poll with a grain of salt. Additionally, it's worth noting that Walker has won two statewide elections in the last four years, including a recall election just two years ago that most polling seemed to show him losing up until the last minute. For that reason alone, I wouldn't count Walker out by any means, and I'd suggest that we wait for additional polling on this race before jumping to any conclusions.
Nonetheless, Walker's name is one that often comes up as a potential dark horse candidate for the 2016 GOP nomination and, for that reason alone, how he fares in his reelection bid this year is going to be something that will be closely watched.