President Obama Commutes Sentences Of 46 Federal Drug Offenders
A good first step, but there's a lot more than needs to be done to reform the criminal justice system.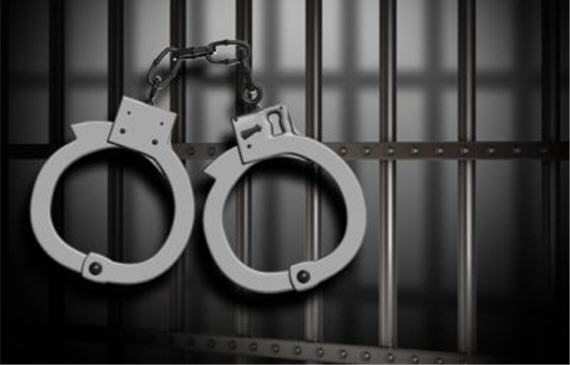 President Obama has commuted the sentences of 46 non-violent drug offenders currently serving time in Federal prisons, but there's much more that both he and Congress could do to fix the criminal justice system:
WASHINGTON — President Obama announced on Monday that he was commuting the sentences of 46 federal drug offenders, more than doubling the number of nonviolent criminals to whom he has granted clemency since taking office.

"These men and women were not hardened criminals, but the overwhelming majority had been sentenced to at least 20 years; 14 of them had been sentenced to life for nonviolent drug offenses, so their punishments didn't fit the crime," Mr. Obama said in a video released on the White House Facebook page, in which he is shown signing the commutation letters. "I believe that at its heart, America is a nation of second chances, and I believe these folks deserve their second chance."

Mr. Obama's action on Monday brought the total number of commutations he has issued to 89, exceeding that of any president since Lyndon B. Johnson, who commuted 226 sentences during his tenure. It also meant that he has commuted more sentences than the last four presidents combined.

Mr. Obama's action on Monday brought the total number of commutations he has issued to 89, exceeding that of any president since Lyndon B. Johnson, who commuted 226 sentences during his tenure. It also meant that he has commuted more sentences than the last four presidents combined.

In a letter written to each of the inmates in which he personally notifies them that their sentences have been commuted, Mr. Obama says he has chosen them out of the thousands who apply for clemency because "you have demonstrated the potential to turn your life around."

"I believe in your ability to prove the doubters wrong, and change your life for the better," Mr. Obama wrote. "So good luck, and godspeed."

The commutations are part of a second-term push by Mr. Obama to use clemency to correct what he sees as the excesses of the past, when politicians eager to be tough on crime threw away the key even for minor criminals. As a result, African-American and Hispanic men were disproportionately affected.

Mr. Obama had already commuted the sentences of 43 prisoners, as part of an initiative begun last year by James M. Cole, the deputy attorney general at the time. Mr. Cole set criteria for who might qualify: generally nonviolent inmates who have served more than 10 years in prison, who have behaved well while incarcerated and who would not have received as lengthy a sentence under today's revised sentencing rules.

Mr. Obama plans to spend much of the week talking about a criminal justice overhaul that would include changes to sentencing guidelines, lessening penalties for drug offenders. The president plans to introduce his proposals on Tuesday in Philadelphia before the N.A.A.C.P.'s annual convention.
President Obama has been criticized in the past, including by me, for his seeming reluctance to use to the pardon and commutation powers granted to him under the Constitution to provide relief to people who have been sentenced to seemingly unjustly lengthy sentences for nonviolent crimes related to drug possession and trafficking. The fact that he has spoken about these issues many times going back to even before he was running for President in 2007 made his apparent reluctance to use the power all the more frustrating to those who have been advocating on behalf of criminal justice reform for some time now. To no small degree, of course, that reluctance is largely due to the fact that the pardons and commutations have become increasingly politicized in recent decades to the point where most recent President have left the bulk of their action in this area for the time near the end of their Presidency when the political consequences of potentially controversial decisions aren't really something they care about much anymore. In that sense, then, President Obama's decision today, which does constitute largest number of commutations announced in a single day by any President, is good step forward.
Notwithstanding that good step forward, though, today's announcement is actually more of a reminder of the fact that sentencing reform is something that has long been ignored by both sides of the political aisle. A year ago, for example, it was announced that the President was considering commuting "hundreds" of sentences, so the fact that we've whittled that down to just 46 is something of a disappointment. It's possible, of course, that these 46 were deemed to be the eligible for commutation at this time and that others may be announced in the future, but given the number of people who are actually serving egregiously long sentences in Federal prisons for nonviolent drug offenses, this is merely a drop in the bucket. While I'm glad to see the President take this action, I hope it's not the last time he intends to visit the issue before leaving office. Additionally, the real problems with criminal justice will not be solved without action at the legislative level. In that area, there have actually been some interesting alliances developed across the political aisle in an effort to advance real, constructive ideas about how fix an obviously broken system. Rand Paul and Cory Booker, for example, are working together on legislation to overhaul the criminal justice system. The Center for American Progress and public policy groups backed by Charles and David Koch have been working together on a number of justice reform issues over the past six months or so. Unfortunately, there's been no indication so far that the leaders in either party on Capitol Hill are all that eager to embrace this issue, and with the exception of Rand Paul the candidates for President have largely been silent on the matter. Perhaps the President's actions today, and his focus later this week on prison reform issues, will change the debate, but given the fact that no politician ever lost an election by being tough on crime I wouldn't count on it.