"Rent Is Too Damn High" Guy Now A Republican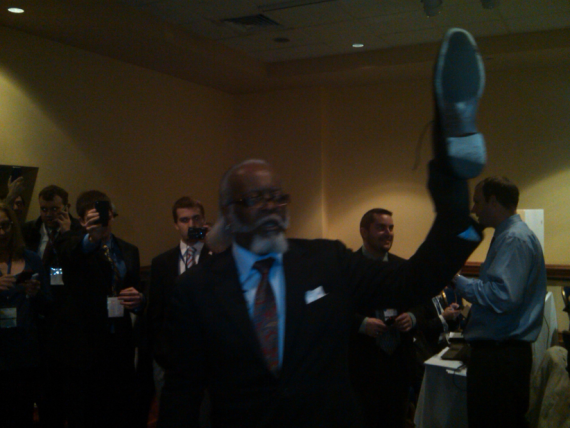 Jimmy McMilllan is now a member of the Party of Lincoln:
Jimmy McMillan — of "The Rent Is Too Damn High" fame — has talked of a 2012 presidential run, even saying that he could beat Obama. And despite having recently run for New York governor as a Democrat, he now calls himself a Republican.

"I'm registered Republican now," McMillan told PBS. "I was a Democrat, but I changed my line so that I can get the issues to the front that Obama's not addressing. … The Democratic Party sucked."
Perhaps this explains why he was at CPAC.
Photo via FrumForum