Report: DNC Beginning Opposition Research On Nine Potential 2012 Challengers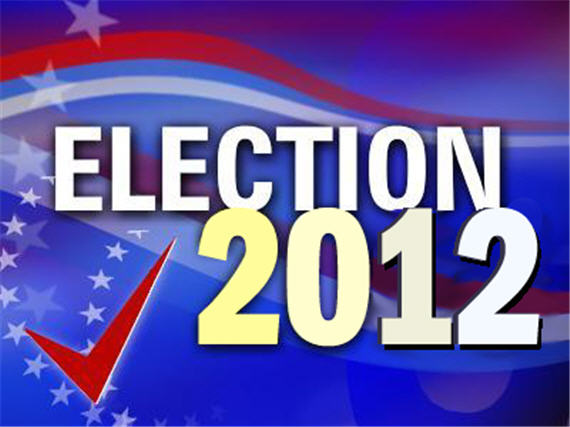 If you were looking for a sign of how quickly the race for 2012 will start heating up after polls close on Tuesday, look no further:
The Democratic National Committee formally has asked the Pentagon for reams of correspondence between military agencies and nine potential Republican presidential candidates, a clear indication that Democrats are building opposition-research files on specific 2012 contenders even before the midterm elections.

An internal Army e-mail obtained by ABC News indicates that the DNC has filed Freedom of Information Act requests for "any and all records of communication" between Army departments and  agencies and each of the nine Republicans — all of whom are widely mentioned as possible challengers to President Obama.

The agencies are asked to respond to the request by this Friday, just four days before Election Day.

The nine Republicans that Democrats are seeking information on are former Gov. Sarah Palin, R-Alaska; former Gov. Mitt Romney, R-Mass.; Gov. Haley Barbour, R-Miss.; Gov. Tim Pawlenty, R-Minn.; former  Gov. Mike Huckabee, R-Ark.; former House Speaker Newt Gingrich, R-Ga.; Sen. John Thune, R-S.D.; Gov. Mitch Daniels, R-Ind.; Gov. Bobby Jindal, R-La.

Such requests are typical in the world of opposition research, which involves casting a broad net for publicly available material that may at some point prove embarrassing or incriminating to political candidates.

The request isn't for details of military service or lack thereof, but appears to be designed to find information on letters and memos sent to and from the potential candidates in official positions they've held.

(…)

The request for information on Gingrich stretches back to 1979, when he was a freshman member of the House. The DNC is asking for information related to Palin's service on the Wasilla, Alaska, City Council in the early 1990s, while the Pawlenty request includes his service on the Planning Commission in Eagan, Minn., in 1988 and 1989.

The requests for Daniels and Thune specifically reference their time as staff members for U.S. senators. Democrats are trying to learn more about Jindal's career going back to 1996, when he was secretary of the Louisiana Department of Health and Human Services.
The request itself is neither unusual nor nefarious. This is standard opposition research, and documents available under the Freedom of Information Act are available to anyone. What is unusual is the fact that the request is being made so early in the cycle, but that is most likely just a reflection of the fact that we now live in a 24/7/365 political world and that, for better or worse, the jockeying for position for 2012 will begin in earnest not very long after we close the books on the 2010 mid-terms.
Personally, I could use a rest.