Republican Election Subversion Coming to Bitter End
They're actually going to go through with it.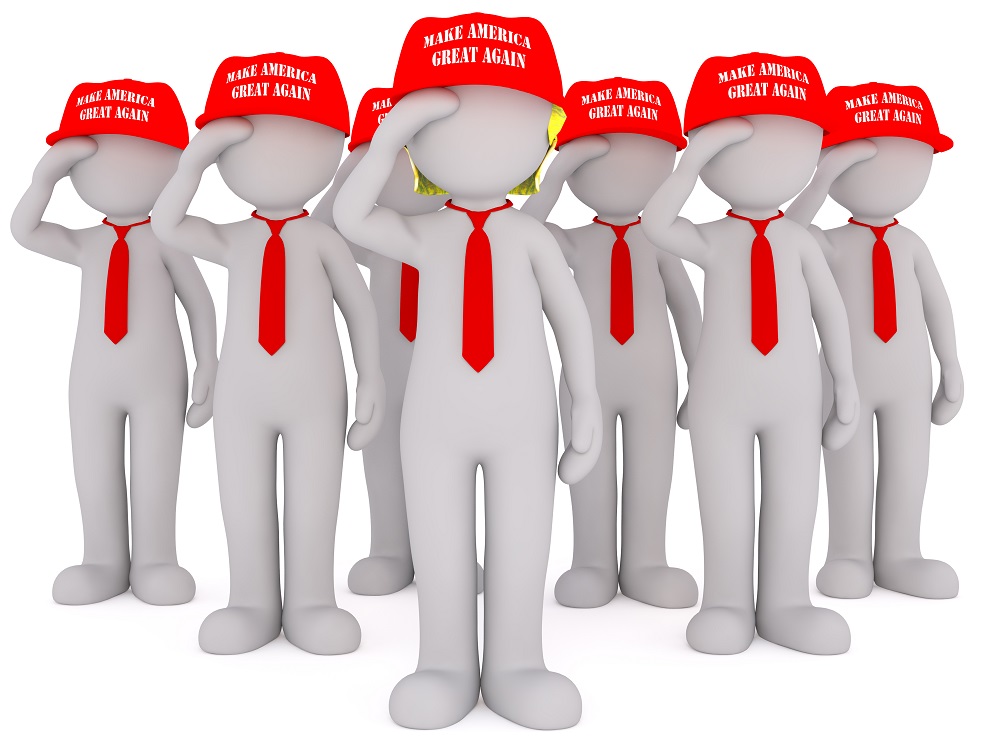 Sarah Ferris and Heather Caygle at POLITICO describe what's expected today as a new Congress is sworn in. The headline "New Congress begins under shadow of coronavirus" misidentifies the predominant shadow.
The House and Senate will convene Sunday at noon to formally usher in the 117th Congress in perhaps the most unconventional opening day in history.

Lawmakers will gather in the Capitol in the closing days of Donald Trump's presidency for the swearing in of hundreds of members and the election of Nancy Pelosi to speaker, all amid a Republican effort to challenge President-elect Joe Biden's victory.

Instead, most lawmakers will be sworn in without the company of a single guest in order to reduce coronavirus exposure, and have been told to remain in their offices except during votes. The Capitol physician has strongly warned against "gatherings of any kind."
Certainly, doing things remotely because of a global pandemic that's killed 350,000 Americans is surreal. But the "Republican effort to challenge President-elect Joe Biden's victory" is the more pertinent threat to the Republic.
Sunday's proceedings will kick off a packed week in Congress that will include a chaotic but doomed effort by Republicans to dethrone Joe Biden as president-elect.

Multiple GOP members, led by Alabama Rep. Mo Brooks in the House and Sen. Ted Cruz in the Senate, have vowed to challenge those results in Trump's last gasp at overturning Biden's victory. Sen. Josh Hawley (R-Mo.) was the first senator to join the House GOP's effort to contest the election. Trump and his supporters have claimed — without evidence — that Biden only won because of "voter fraud," but the legal challenges from Trump and his allies have largely failed.

That gambit will take place Wednesday, Jan. 6, when the House and Senate meet for a joint session to formally count the votes of the Electoral College. Vice President Mike Pence will be put in the awkward position of leading the joint session. That process, which might take as little as a half hour, is now expected to drag on late into the night Wednesday or possibly the wee hours of Thursday, especially after almost a dozen GOP senators signed on to the effort on Saturday.
While it almost certainly won't change the fact that Joe Biden will be sworn in as President 17 days from now, this is a bell than can't be unrung. There will be many Republicans, including their leader in the Senate, who will oppose the effort. But the fact that so many are signing on for such a despicable, anti-democratic stunt would have been unthinkable even a few weeks ago.
Philip Rucker and Josh Dawsey for WaPo ("Growing number of Trump loyalists in the Senate vow to challenge Biden's victory"):
A last-ditch effort by President Trump and his allies to overturn the election thrust Washington into chaos Saturday as a growing coalition of Republican senators announced plans to rebel against Senate leaders by seeking to block formal certification of President-elect Joe Biden's victory.

The push to subvert the vote is all but certain to fail when Congress gathers in joint session Wednesday to count electoral college votes already certified by each state. Still, Trump is continuing to press Republican lawmakers to support his baseless claims of election fraud while calling on thousands of supporters to fill the streets of the nation's capital on Wednesday in mass protest of his defeat.

[…]

The move amounts to an open rebellion against Senate Majority Leader Mitch McConnell (R-Ky.), who last month pleaded with GOP senators to avoid a public debate over the legitimacy of November's election results. McConnell has personally congratulated Biden on his victory.

[…]

"What's happening [Wednesday] foreshadows what's going to be happening for the following 24 months," said Peter Hart, a veteran Democratic pollster. "It's a question of do we start to move to the future or get locked into the past. . . . This [could] continue to rip apart the fabric of this country that has already been torn through."

Congress is all but certain to drive a final stake through the heart of Trump's dream of four more years on Wednesday. But the gulf between the reality of the certification process and Trump's fantasy of subverting the vote to stay in office is politically perilous for Republicans — none more than Trump's unfailingly deferential No. 2, Vice President Pence.

As president of the Senate, Pence will wield the gavel when the electoral votes are counted and Biden is declared the winner by a wide margin, 306 to 232.

Though Pence's role is strictly ceremonial, lawyer Sidney Powell and other conspiracy-minded Trump allies are trying to convince the president that Pence has the power to overturn the election by rejecting some of Biden's electors, according to two senior administration officials with knowledge of the conversations. After Pence labored for four years to stay in the mercurial president's good graces, his performance on Wednesday could risk a rupture on their 14th-to-last day in office.

While the growing GOP chorus to challenge Biden's victory may ease the burden on Pence to lead the charge for Trump, it increases the likelihood of a volatile, discomfiting debate. And it virtually guarantees that Republicans will face a vote that forces them to decide whether they will honor the collective will of the voters or stand with Trump — a vote that could long serve as a litmus test for the GOP base.
NYT's Luke Broadwater ("Pence Welcomes Futile Bid by G.O.P. Lawmakers to Overturn Election") adds:
Vice President Mike Pence signaled support on Saturday for a futile Republican bid to overturn the election in Congress next week, after 11 Republican senators and senators-elect said that they would vote to reject President-elect Joseph R. Biden Jr.'s victory when the House and Senate meet to formally certify it.

The announcement by the senators — and Mr. Pence's move to endorse it — reflected a groundswell among Republicans to defy the unambiguous results of the election and indulge President Trump's attempts to remain in power with false claims of voting fraud.

Every state in the country has certified the election results after verifying their accuracy, many following postelection audits or hand counts. Judges across the country, and a Supreme Court with a conservative majority, have rejected nearly 60 attempts by Mr. Trump and his allies to challenge the results.

And neither Mr. Pence nor any of the senators who said they would vote to invalidate the election has made a specific allegation of fraud, instead offering vague suggestions that some wrongdoing might have occurred and asserting that many of their supporters believe that it has.

The senators' opposition to certifying Mr. Biden's election will not change the outcome. But it guarantees that what would normally be a perfunctory session on Capitol Hill on Wednesday to ratify the results of the presidential election will instead become a partisan brawl, in which Republicans amplify specious claims of widespread election rigging that have been debunked and dismissed for weeks even as Mr. Trump has stoked them.
Truly shameful and, again, I don't know how this gets walked back. It becomes a loyalty test that divides the party, making working with Biden on COVID and so many other issues next to impossible. It's dangerous for the Republic and likely escalates an already volatile political atmosphere.