Republicans Call For Crackdown On Porn
The Republican Party has apparently solved all of the nation's real problems and decided it can waste time on nonsense.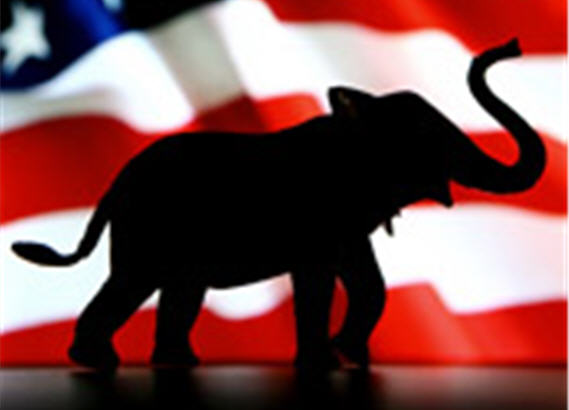 Apparently having determined that all of the nation's other problems have been solved, the platform approved at the Republican National Convention will call for a crackdown on pornography:
(Reuters) – The Republican Party is calling for a crackdown on pornography in a move that could pit social conservatives against hotel operators, television providers and other businesses that profit from the sale of sexually explicit material.

As they prepare to nominate Mitt Romney as their presidential candidate for the November 6 election, Republicans have added language to their official platform that anti-smut activists said would encourage the federal government to step up prosecution of pornography involving adults.

"Current laws on all forms of pornography and obscenity need to be vigorously enforced," the platform says, according to a draft obtained by Reuters. Republicans are planning a Tuesday vote on the document, a nonbinding statement of principles that tackles everything from monetary policy to abortion.

Though previous Republican platforms have called for increased prosecution of child pornography, this appears to be the first time that the party has called for a crackdown on sexually explicit material involving adults – a multi-billion-dollar industry.

Obscenity has been notoriously difficult to define in a legal context. The Supreme Court in 1973 held that to be obscene, material must depict sex in a manner that offends contemporary community standards and is devoid of artistic or scientific value.

Adult obscenity cases have been exceedingly rare over the past 20 years. Though the administration of George W. Bush promised a crackdown, only the most extreme forms of pornography have been targeted.

Anti-pornography activist Patrick Trueman said the language in the Republican platform would bolster a broader push against the type of sexually explicit material that is sold by convenience stores, by hotels via pay-per-view television programming, and satellite and cable TV providers.
The thing about this that's baffling  is that in an era where law enforcement agencies like that FBI ought to be concentrating on threats from international and domestic terrorism, and perhaps investigating things such as the apparent financial fraud at MF Global, expending resources on something like this strikes me as being an incredibly waste of time.  Here's an idea guys, if you don't want to view pornography then don't view pornography. In the meantime, don't try to stop other adults from doing so if they wish to. It's really quite simple, actually.
We've seen this before, of course. During the Reagan Administration, Attorney General Edwin Meese convened a commission on pornography that was made of almost entirely of social and religious conservatives. Their report, while discussed quite a lot by people like Jerry Falwell and Pat Robertson barely made a dent in the media and its findings and conclusions were soundly rejected by social scientists as First Amendment advocates. In the 1990s, these same group put forward  provisions in what became the Communications Decency Act, which sought to regulate so-called  "indecent" material online, supposedly to protest children from being exposed to it. In 1997, the Supreme Court struck those provisions down in Reno v. American Civil Liberties Union, stating:
In order to deny minors access to potentially harmful speech, the CDA effectively suppresses a large amount of speech that adults have a constitutional right to receive and to address to one another. That burden on adult speech is unacceptable if less restrictive alternatives would be at least as effective in achieving the legitimate purpose that the statute was enacted to serve
A subsequent effort to regulate such material, the Child Online Protection Act, was also struck down by Federal Courts. The only recent effort this area that has been upheld by the law was a 2000 law that requires schools and libraries to install filtering software on their computers as a condition of receiving Federal dollars. And yet, these group persist in these efforts, and now in the Republican platform they have pushed the GOP position on this issue beyond the legitimate issues combating child pornography and children's access to adult material to a position that essentially says that even adults should be unable to have access to this material, for no other reason that this small subset of America finds it morally objectionable.
This would be the party that claims to be the party of small government. The only thing I have to wonder is what newly self-proclaimed Republican Jenna Jameson thinks of this.