Republicans In A Bind On Tax Increases
Political reality says that the Bush Tax Cuts for high income earners are likely doomed in the wake of the election, but the GOP will find it very hard to switch positions on this issue.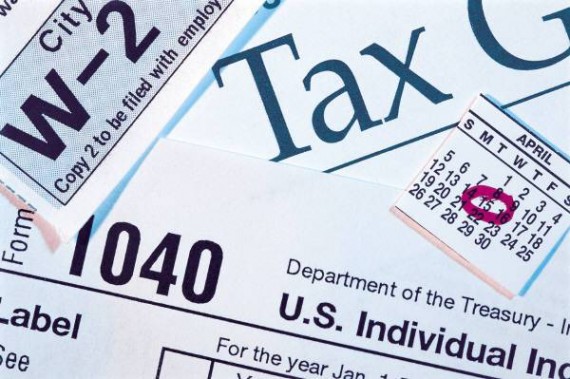 The post-election debate inside the Republican Party was a major focus of the Sunday shows today, with perhaps the most interesting comments coming from Bill Kristol of The Weekly Standard, who appears to have taken a rather large step away from Republican tax orthodoxy:
WASHINGTON — Conservative commentator and Weekly Standard editor Bill Kristol said Sunday the Republican Party should accept new ideas, including the much-criticized suggestion by Democrats that taxes be allowed to go up on the wealthy.

"It won't kill the country if we raise taxes a little bit on millionaires," he said on "Fox News Sunday." "It really won't, I don't think. I don't really understand why Republicans don't take Obama's offer."

"Really? The Republican Party is going to fall on its sword to defend a bunch of millionaires, half of whom voted Democratic and half of whom live in Hollywood and are hostile?" he asked.

One of the biggest fights as Congress returns will be over taxes, as cuts put in place by former President George W. Bush are set to expire at the end of the year. Republicans want to extend those tax cuts for all income brackets, while Democrats want to raise revenue by allowing them to expire for wealthy Americans.
Here's the video via Mediaite:
There's not really any doubt that the election has given the President a tremendous amount of leverage in the upcoming negotiations over the "fiscal cliff," especially surrounding the extension of the Bush Tax Cuts. Unlike two years ago, when he was dealing with a lame duck Congress controlled by a Democratic majority that would be out the door by the end of the year, the President now has the momentum of a decisive re-election win and, come January, an increased Democratic majority in the Senate. Where he was willing to give the Republicans everything they wanted, one suspects that the negotiations this time around will be very different, something that Speaker Boehner seems to recognize, although one wonders whether he'll be able to drag his party along on whatever deal ends up getting made.
My personal guess is that we'll end up with a modified version of what the President is proposing. Even members of his own party, such as New York Senator Chuck Schumer and Virginia Congressman Gerry Connolly among others, have stated that $250,000 is too low an income level to start tax increases at and have suggested putting the limit at $1,000,000. Indeed, many analysts have suggested that the President would have been on stronger political ground if he'd started at the $1,000,000 level, but, of course, that would leave little room for negotiations.
Whatever the level ends up being, though, it seems to me that the President has a fairly strong negotiating position at this point. Republicans absolutely do not want the defense sequestration cuts to go into effect, and I'd hardly think they want to raise taxes on the middle class at this point. So, they may end up having to swallow some kind of tax increase on high income earners in order to get what they want. The alternative would be to let the nation jump off the "fiscal cliff," with all of the attendant economic consequences that would bring. I'm better neither party wants that to happen, but at the moment it's the President who seems to be holding all the cards.
The problem the GOP faces here is that it has spent the last four years, if not longer, pushing an agenda of absolute opposition to any tax increases at all, an orthodoxy reinforced by the ridiculous pledge from Americans For Tax Reform. It's going to be difficult for them to sell even a slight retreat on this issue to their base, and that could cause problems for many incumbents once 2014 rolls around. As a matter of politics, though, the GOP has very few other options at the moment, and it may be necessary for them to just bite the bullet and make a deal.