Retroactive Line of the Day ("Data? We Don't Need no Stinking Data" Edition)
I just came across Peggy Noonan's pre-election column. It is quite illustrative.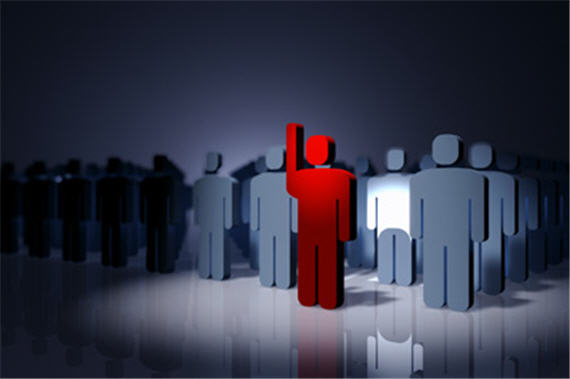 "We begin with the three words everyone writing about the election must say: Nobody knows anything. Everyone's guessing. " –Peggy Noonan in here Monday column.
Now, of course, it is easy to make fun of this after the election is settled, since there is no argument whatsoever in her favor now.  However, it would have been pretty easy to make fun of this as soon as it was published because, in fact, not everyone was guessing.  People guessing:  Dick Morris, George Will, Karl Rove, Dean Chambers, Michael Barone, et al.   People not guessing:  Sam Wang, Nat Silver, et al. (or, more accurately, the hosts of pollsters who gathered the data used by Wang, Silver, et al.).
There were actual data to look at on Monday (and for quite some time prior to Monday).  Now, the data collection could have been massively flawed.  Or, the analysis of said data could have been wrong.  Or, an improbable set of events could have taken place even with the data collection and analysis having been done correctly.  However, to assert that it was all guessing is either broadcast true ignorance or severe partisan-based blindness.
She goes on into the land of anecdotes and gut feelings:
I spent Sunday morning in Washington with journalists and political hands, one of whom said she feels it's Obama, the rest of whom said they don't know. I think it's Romney. I think he's stealing in "like a thief with good tools," in Walker Percy's old words. While everyone is looking at the polls and the storm, Romney's slipping into the presidency. He's quietly rising, and he's been rising for a while.
The last sentence is demonstrably not true and is a Noonanesque version of saying that Romney had the big mo'.  No. He. Didn't. because the data did not show a slow, steady rise.  It showed an increase after the first debate that first stabilized and then receded a bit.  And, more importantly, it was primarily a rise of significance in national numbers while the electoral college fundamentals did not change all that much.  Even during Romney's post-debate surge, Obama maintained an edge, and a decent one, in the odds that he would win the electoral college.  This is no momentum, not properly defined.
She went on:
But to the election. Who knows what to make of the weighting of the polls and the assumptions as to who will vote? Who knows the depth and breadth of each party's turnout efforts? Among the wisest words spoken this cycle were by John Dickerson of CBS News and Slate, who said, in a conversation the night before the last presidential debate, that he thought maybe the American people were quietly cooking something up, something we don't know about.
But here's the deal:  while polling is not infallible and analyses and interpretations can be wrong, we also have a multi-decade track record that shows us that if the polls had been as wrong as Noonan and friends thought they were, then polling itself would have been in need of either massive reform or simply shuttering.  And Noonan further falls for the main bias in all of this:  media outlets need all elections to be close in their narrative, else why would people watch?
When one abandons sounds analysis one gets things like:  "All the vibrations are right." Or:
There is no denying the Republicans have the passion now, the enthusiasm. The Democrats do not. Independents are breaking for Romney. And there's the thing about the yard signs. In Florida a few weeks ago I saw Romney signs, not Obama ones. From Ohio I hear the same. From tony Northwest Washington, D.C., I hear the same.
As the cliché goes:  the plural of anecdotes is not data.
And speaking of data, perhaps the most hilarious, or perhaps saddest (but certainly the most emblematic) of paragraphs in the whole piece:
Is it possible this whole thing is playing out before our eyes and we're not really noticing because we're too busy looking at data on paper instead of what's in front of us? Maybe that's the real distortion of the polls this year: They left us discounting the world around us.
Let that one sink in for a moment, as it fully betrays a total misapprehension of what data were, and how social science works.
I know I am harping on all of this, as I did before the election for a while, but I really think this is all rather profoundly important:  we all need to be serious about how we gather and process information.  It matters not just for understanding electoral outcomes or in digesting the daily news, but it matters in terms of the policy debates we are about to face.  Issues such as the impact of tax and entitlement reform or how to deal with the defense budget (indeed, into a rather lengthy list).
If news outlets and analysts who have proven themselves to be driven by their hunches, guts, and/or partisan political preferences do not engage in a sufficient mea culpas and rethink their analytical approaches, then they ought to be ignored.
Success and failure should matter.
The biggest bias I have in this entire argument, lest the reader think this is about winners and losers or gloating, is in the favor of sound analysis.
And yes:  disagreements are fine, but that have to based on something more than preference.
The Land of Wish is grand when we are children playing in the backyard with friends and siblings.  However, it can be a very dangerous place for people who make real decisions.