Robert Caro's Obligations to Readers
The 83-year-old is taking time off finishing his LBJ quintilogy to write his memoirs. Is that selfish?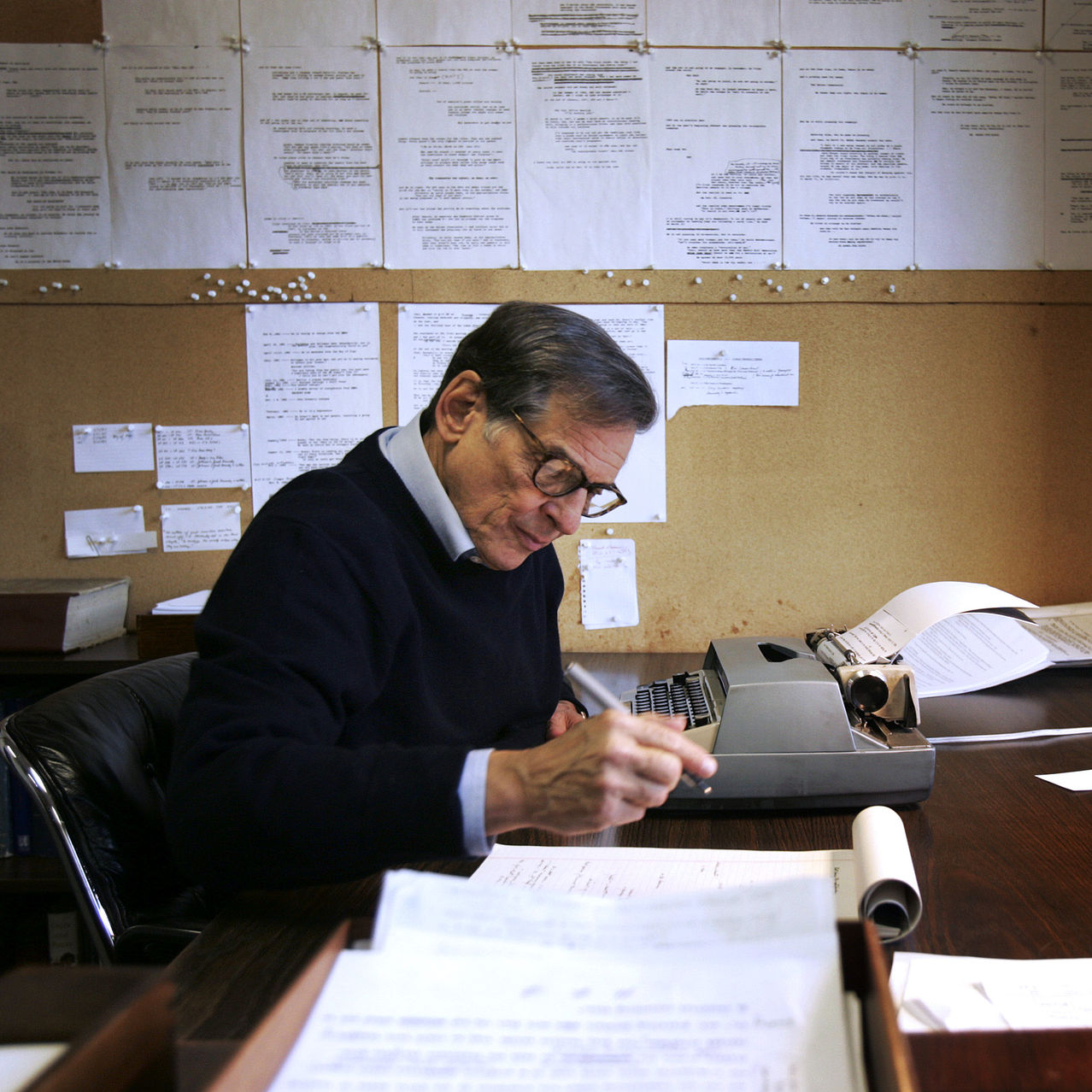 WSJ's Jeffrey Trachtenberg observes wryly, "George R.R. Martin Isn't the Only Author Who Can't Finish a Beloved Series."
Two-time Pulitzer Prize-winning author Robert Caro will publish a book in April looking back at his life's work.

Some of his fans would rather that, at age 83, he finished his life's work.

Mr. Caro has written four volumes about President Lyndon Johnson, and his devotees have been waiting since 2012 for the next and final installment. So the coming release of "Working," a memoir of his professional life, has been greeted with raised eyebrows.

"Jesus, Bob, you've left your fans hanging," says Joe Kolman, a 64-year-old writer and documentary filmmaker in Queens, N.Y. "Have mercy on us! Reminisce all you want after you finish!"

Jim Sather, a retiree and former attorney who lives in a Chicago suburb, says he isn't sure "Working" was a wise use of Mr. Caro's time. "What the hell is he writing that book for?" says Mr. Sather, 71. "I'm not getting any younger and neither is he."

[…]

In an interview in a New York City apartment he uses as an office, the author says he has personally received pleas from readers to finish the next LBJ book. "People keep saying to me, do the math, meaning I may not get to finish."

He gave considerable thought, he says, before he halted work on the Johnson book. He wrote "Working," he says, because he considered it vital to explain what it was like to report and write his books, including working inside the LBJ Presidential Library. "I couldn't bear the thought that if I died, nobody would ever know these thoughts."

Reaction to the New Yorker excerpt has been "overwhelmingly positive," he says, and in recent weeks strangers have stopped him in the street. "That's never happened to me before."

Mr. Caro has completed 323 manuscript pages on the next LBJ book, an impressive stack. "If you ask me how many years to go," he says, "I can't answer you."
The first of the LBJ books, which were initially intended as a trilogy,  was released in 1982.  Subsequent volumes were released in 1990, 2002, and 2012. A year before the fourth volume was released, Caro announced that he would need five volumes to finish the tale. Expecting that the book would be finished in 2019 seems odd, in that it would be a faster interval than between any previous volume and Caro is now almost four decades older. Still, one gets the impatience.
The obvious analogue, alluded to in the headline:
If any author can sympathize with Mr. Caro's quandary, it would be George R.R. Martin, 70, whose series "A Song of Ice and Fire" inspired the hit HBO show "Game of Thrones." Fans have been waiting since 2011 for the next installment and are growing agitated, especially since Mr. Martin released a different book last year and is executive producing a "Game of Thrones" prequel.

One Amazon reviewer wrote, "Quit fooling around and finish Winds of Winter!" referring to Mr. Martin's anticipated next title in his popular series.

A spokesman for Bantam Books, which publishes Mr. Martin in the U.S., says the author "is working on it."
The diversions are different but nonetheless understandable.
In Caro's case, he has another story he desperately wants told and that he alone has the ability to tell. In a worst-case scenario, someone else could pick up where he left off on LBJ. No one else can write Caro's memoirs.
In Martin's case, one presumes he's enjoying the financial success and personal fame that television brought—and one suspects he hasn't quite figured out how to he wants his signature series to end.
At the end of the day, it's not clear to me that Caro or Martin owes us anything other than their best work. One hopes they both finish their masterpieces. But they're certainly allowed to pursue their other passions in their golden years.