Romney's Indictment of His Party
Calling out a large chunk of the GOP.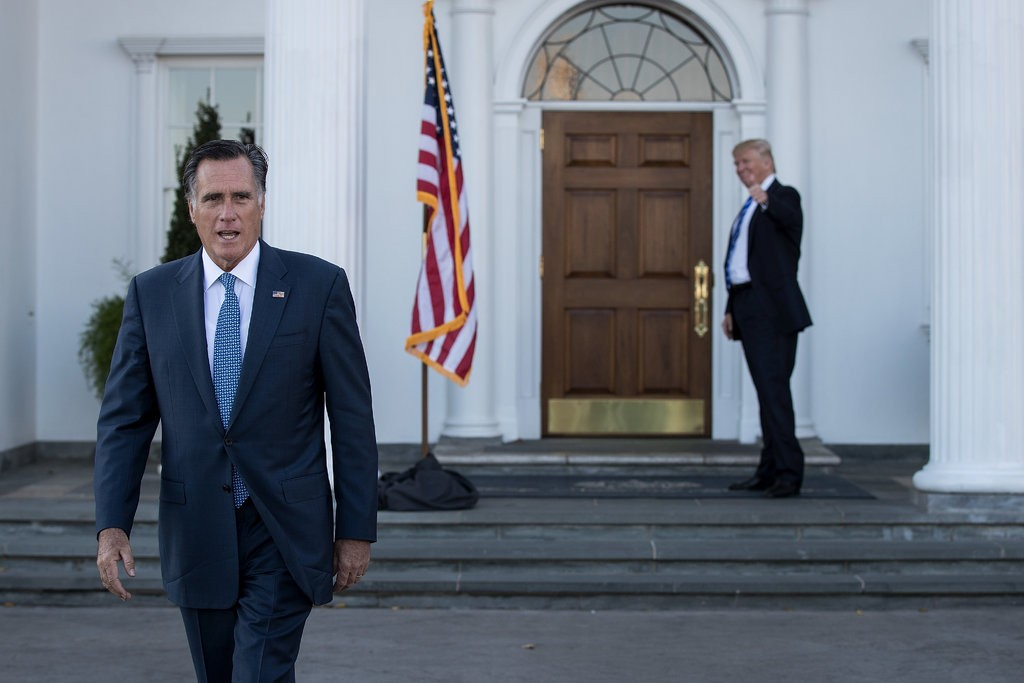 Via The Atlantic: What Mitt Romney Saw in the Senate.
"A very large portion of my party," he told me one day, "really doesn't believe in the Constitution." He'd realized this only recently, he said. We were a few months removed from an attempted coup instigated by Republican leaders, and he was wrestling with some difficult questions. Was the authoritarian element of the GOP a product of President Trump, or had it always been there, just waiting to be activated by a sufficiently shameless demagogue? And what role had the members of the mainstream establishment—­people like him, the reasonable Republicans—played in allowing the rot on the right to fester?

I had never encountered a politician so openly reckoning with what his pursuit of power had cost, much less one doing so while still in office. Candid introspection and crises of conscience are much less expensive in retirement. But Romney was thinking beyond his own political future.
Emphasis mine.
He also told WaPo: "It's pretty clear that the party is inclined to a populist demagogue message."
He also said:
Romney said he remains worried about the state of democracy in the United States. "I think it's of paramount importance to maintain our commitment to the Constitution and the liberal constitutional order," he said. "And I know that there are some in MAGA world who would like Republican rule, or authoritarian rule by Donald Trump. But I think they may be forgetting that the majority of people in America would not be voting for Donald J. Trump. The majority would probably be voting for the Democrats."
Even though it is not a new revelation, it is pretty startling for a sitting Republican Senator to say "I know that there are some in MAGA world who would like Republican rule, or authoritarian rule by Donald Trump."
He is not mincing words.
Without trying to parse out what such statements may mean for individual voters in 2024, like with things Mike Pence has said, this statement by Senator Romney is extremely significant. It matters that co-partisans tell the truth about others in their party.
Romney is, as we all no doubt recall, a former presidential candidate (2012) for the Republican Party. He was, therefore, not that long ago the head of the party. He is a sitting US Senator and has had a lengthy political career. And yes, he is currently an outlier within his party in a variety of ways. But he is stating for the historical record, as well as anyone who will listen now, that one of our two major political parties has an anti-constitution faction. This is not news to anyone who has been paying attention, and he will be dismissed by many GOP office-holders and voters (either because they support the authoritarian wing or because they can rationalize their support for it), but it is nonetheless a dramatic truth that he is willing to vocalize.
And since presidential elections in the US are won and lost at the margins, we can only hope that this message helps erode support for anti-constitutionalists, of which Trump is the leader. The only way the GOP will turn from its current path is if it loses repeatedly at the ballot box. But even if the party does not react in that way, it is to the country's benefit that Trump not be returned to power.